Cleansing kidneys regulates digestion and stimulates circulation
In a world where environmental toxins can be found in the food we eat, the water we drink and the air we breathe, it becomes necessary to cleanse not only the superficial tissues of our body (skin and muscle), but also those buried deeper within (organs).
Some signals of toxin buildup in the body include headaches, digestive issues, bad breath, constipation, fatigue, weight gain, eczema and psoriasis. When we ignore these early warning sign and allow our bodies to become overloaded with toxins, we can anticipate even more challenging diseases to take hold. So, to keep our kidneys, which act as our body's toxic filters from having to work overtime, we need to remove these wastes on a regular basis. Some popular ways of cleansing the body are:
• Sweating, which only rids one percent of the toxins in the body absorbed through the skin.
• Flushing out the kidneys by drinking several glasses of water daily.
• Eating organic foods.
• Breathing deeply to release toxins through the lungs.
• Twisting (compressing and stretching) our organs, in particular, our kidneys.
Our two kidneys are located closer to our back and behind our bottom ribs. Yoga's twisting asanas (poses) target this area in order to detox and improve waste elimination by "arousing our digestive fire." The stretch-squeeze-release action of twists regulates our digestion and stimulates our blood circulation, thereby flushing out our kidneys. The actual removal of wastes involves a complicated chemical exchange within the kidneys resulting in waste and water leaving the blood and exiting the body through the urinary system. With such benefit in mind, explore the twists below and notice how they affect your own digestion and elimination.
ACTION: On the inhalation, breathe fully into your kidney area. On the exhalation, turn into the space created in your kidney region. For more advanced practitioners, once you are in the twist feel how the kidneys are lengthened and twisted. Upon releasing from the twist, feel the kidneys receiving a fresh bath of body fluids.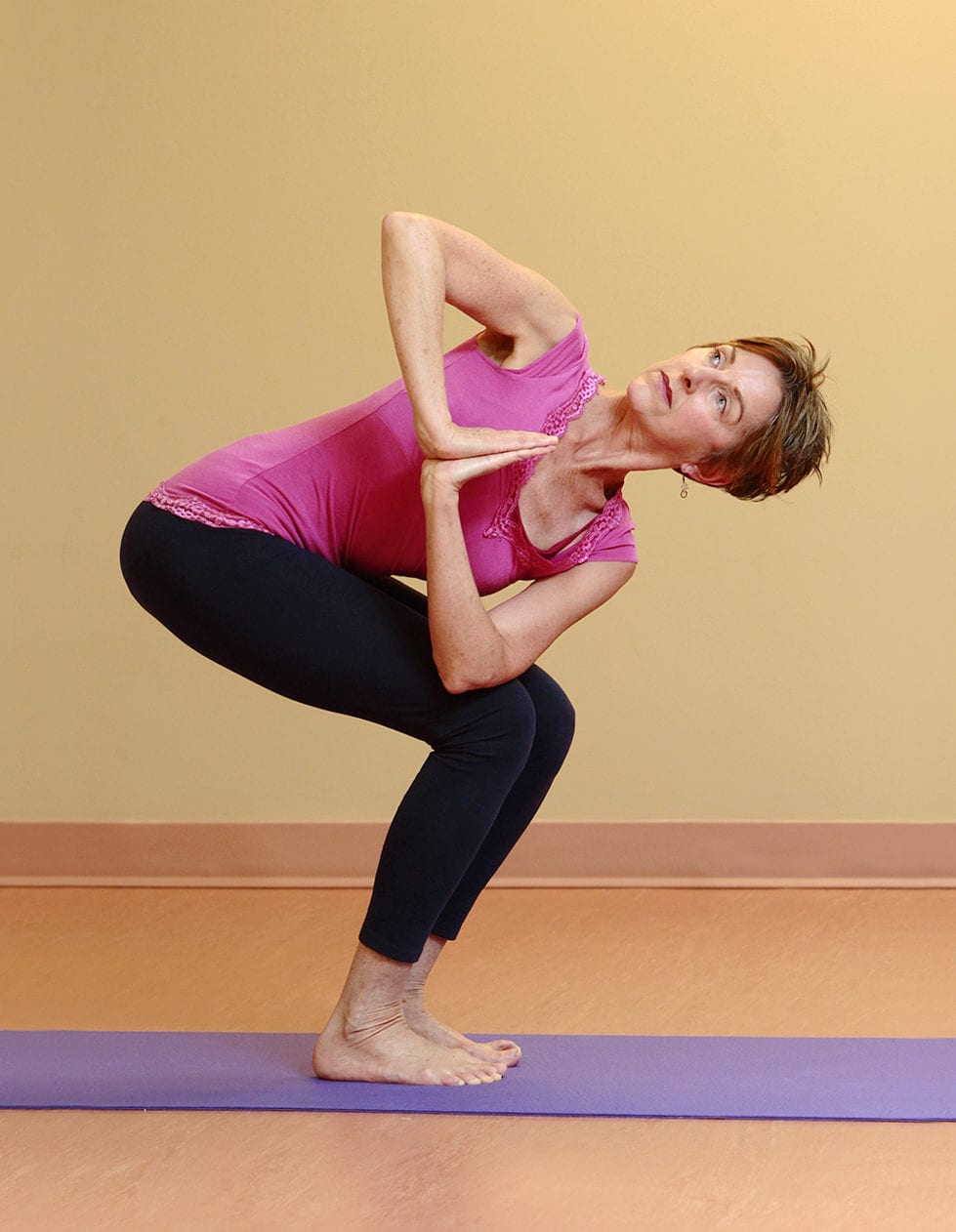 Start in Tadasana (standing upright). On an inhalation, raise both arms overhead; exhale and bend your knees and hips as if to sit on a chair.  Bring your palms together at your heart space.  Inhale to create space in your torso; exhale and twist to the right into the space.  Hold for three-to-five breaths then come back to Tadasana on an inhalation.  Repeat on the other side.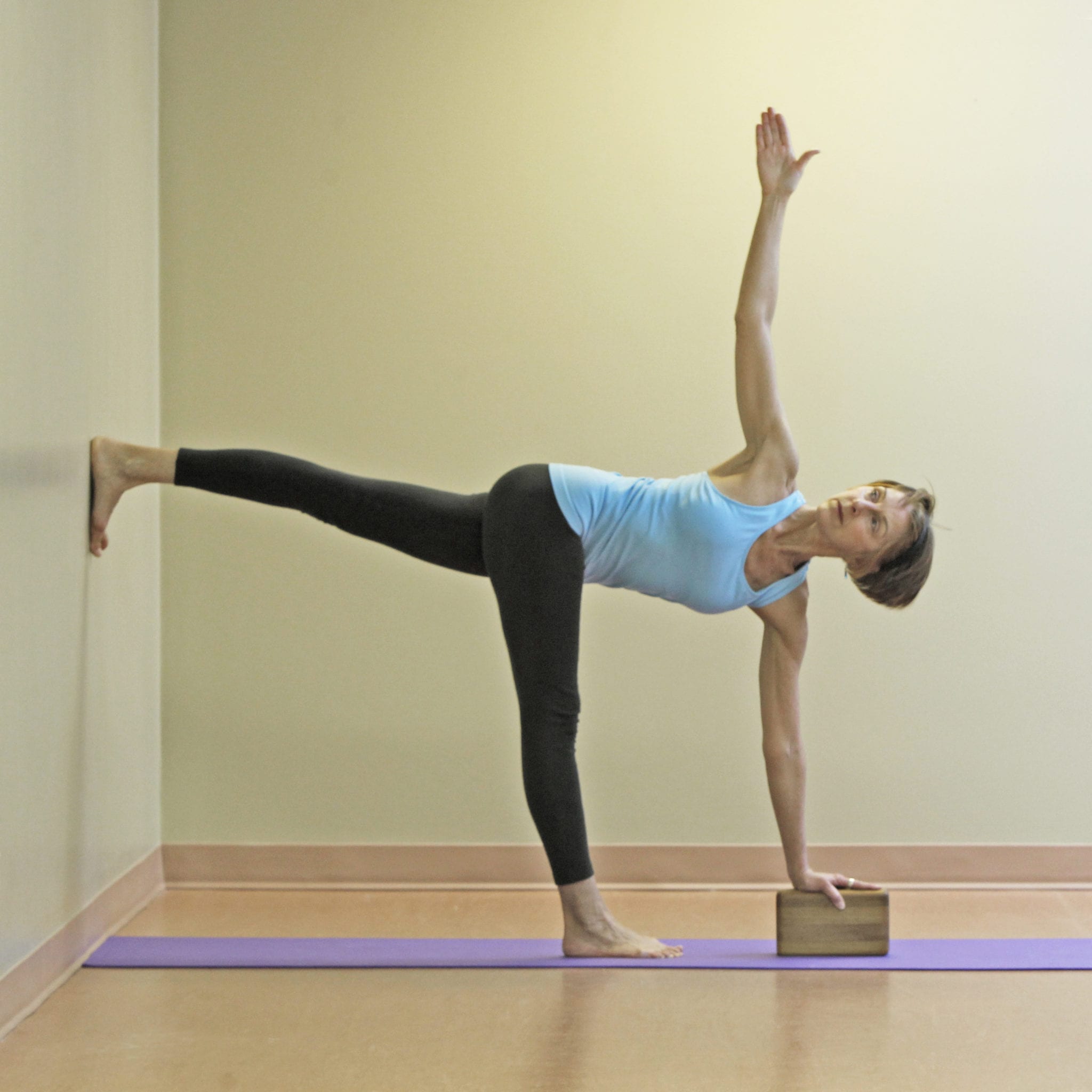 Stand with your right foot a leg's length away from the wall.  Step your left foot back slightly.  Inhale, raise your left arm to the ceiling.  Exhale, bend your right knee and place your left hand on the block.  As you straighten your right leg, lift your left foot to the wall and straighten that leg.  Inhale, find the space; exhale, twist into the space and lift your right arm up.  Hold for three-to-five breaths.  Repeat on the other side.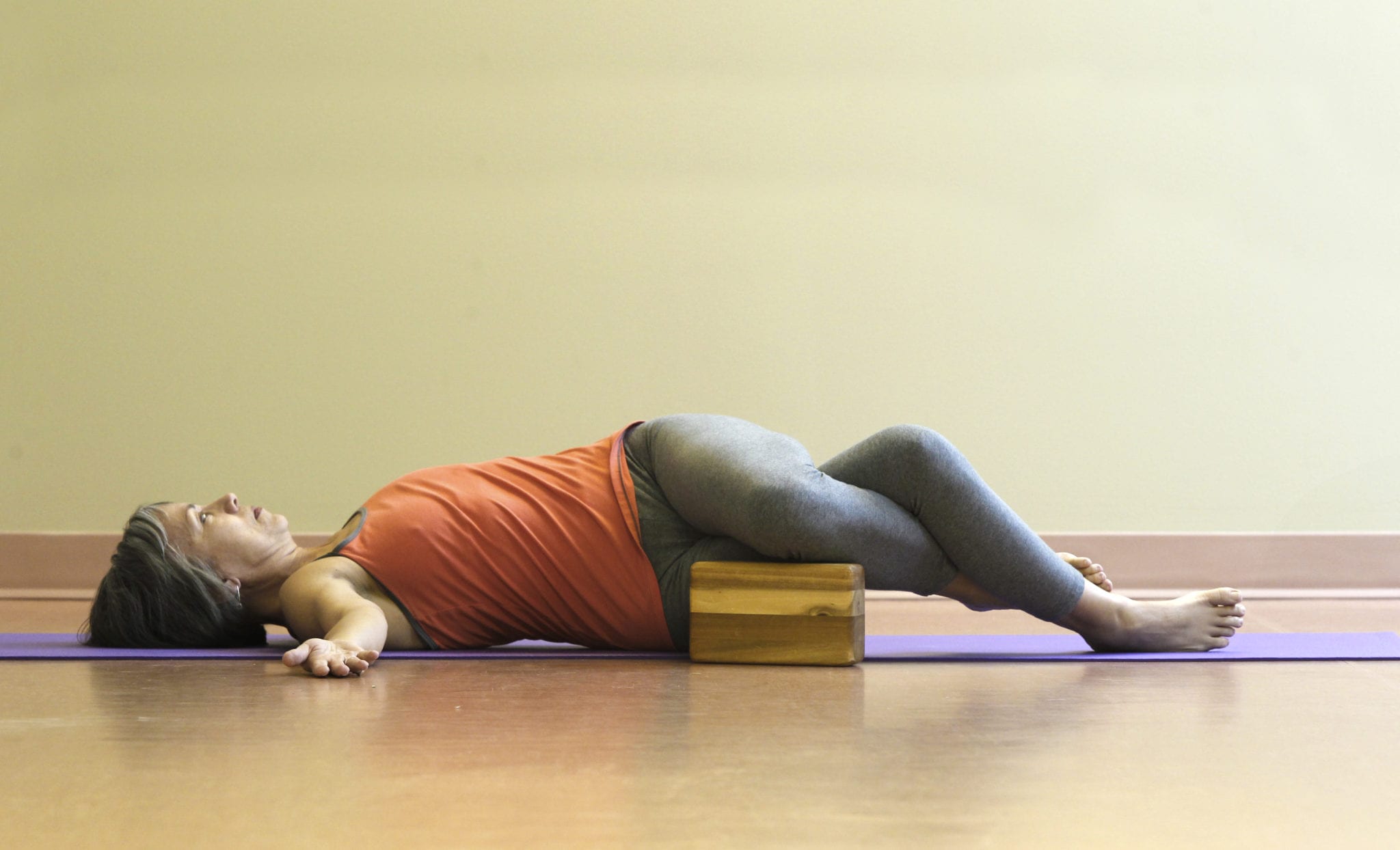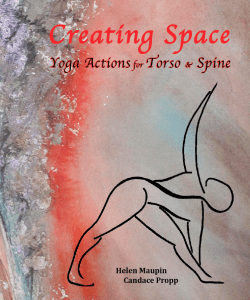 Winnipeggers  Helen Maupin (www.righttojoy.com) and Candace Propp (www.natureofcontentment.com) are authors of the  Creating  Space:  Yoga Actions book series. Candace and Helen are certified teachers through Yoga Centre Winnipeg.  For yoga teacher training with them and Stacy Schroder go to www.sereneyogastudio.com.