Everything that is happening in your life at this moment (external situations not included), is the result of choices you've made in the past. Deepak Chopra
If your past choices meant suppressing your grief and sorrow, then very likely you are familiar with upper back tightness and pain. Over time, these unexpressed and thus, not released, feelings of sadness build within the upper back region until eventually the shoulders begin to roll forward and the chest begins to collapse or cave inward. Given the upper back is close to the heart, this is often where emotions specifically connected to heartbreak and loss are stored.
Many of our global citizens are grieving the loss of their loved ones due to COVID 19. There is both a shared sadness and a sense of hope for a better future as we await the further unfolding of this emergent experience. During such times an asana practice can balance potentially conflicting emotions. Use the 60- to 90-minute asana sequence below to ease tension and create both space and comfort in your upper back.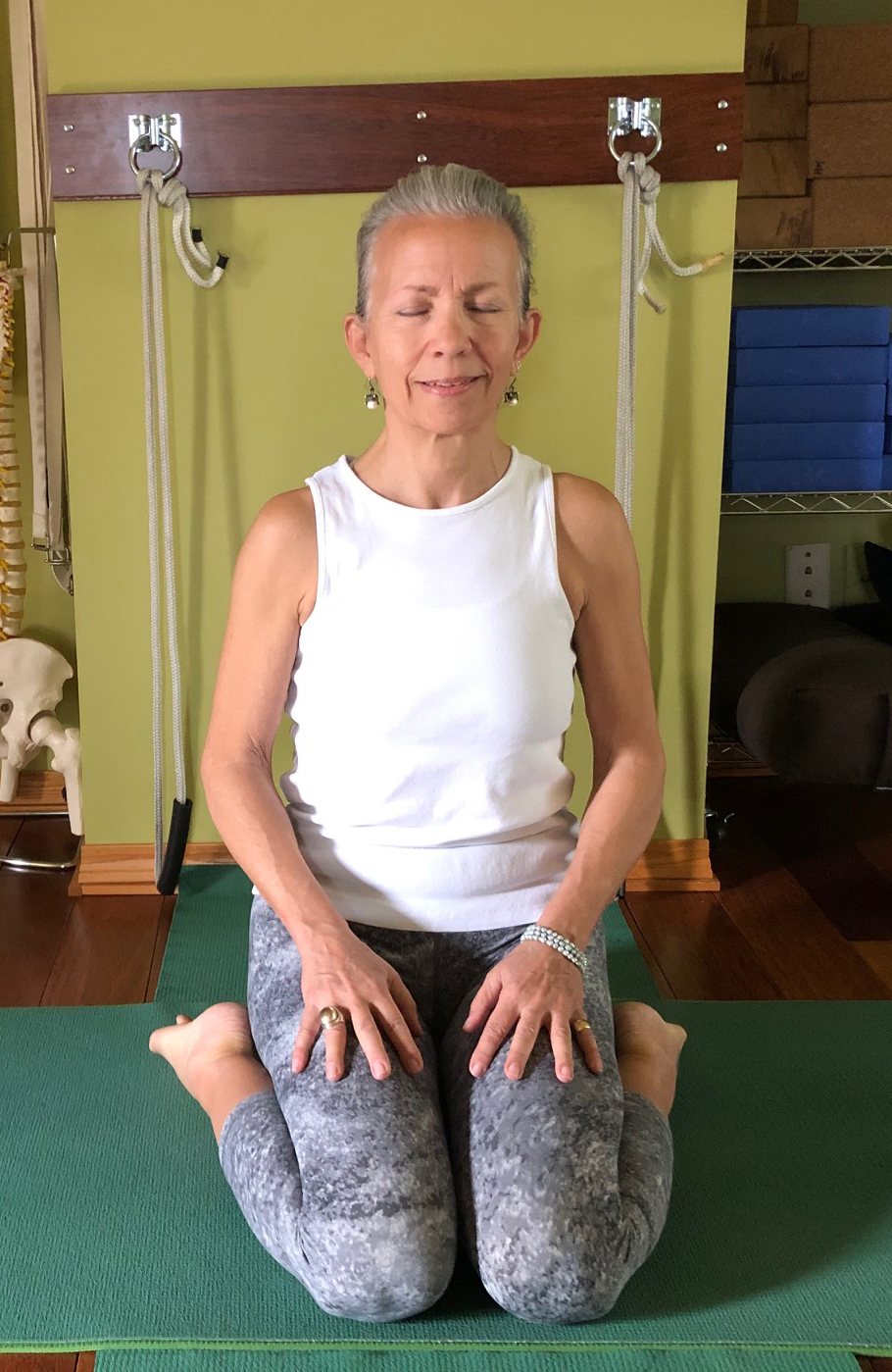 VIRASANA (3-5 minutes)
– to centre, close your eyes and practise the yoga actions below
ACTIONS:
1.   Stabilizing:  Draw (lift) the rectus abdominis up, from both sides of the pubic bone, to the xiphoid process.

2. Lengthening:  Feel this lift energetically travel into the upper back causing it to expand both vertically and horizontally.
3. Broadening: Feel your upper thoracic spine (between the shoulder blades) broaden away from the upper breast bone and the upper breast bone broaden away from the upper thoracic. Use your INHALE into this front-to-back space to assist this two-directional movement.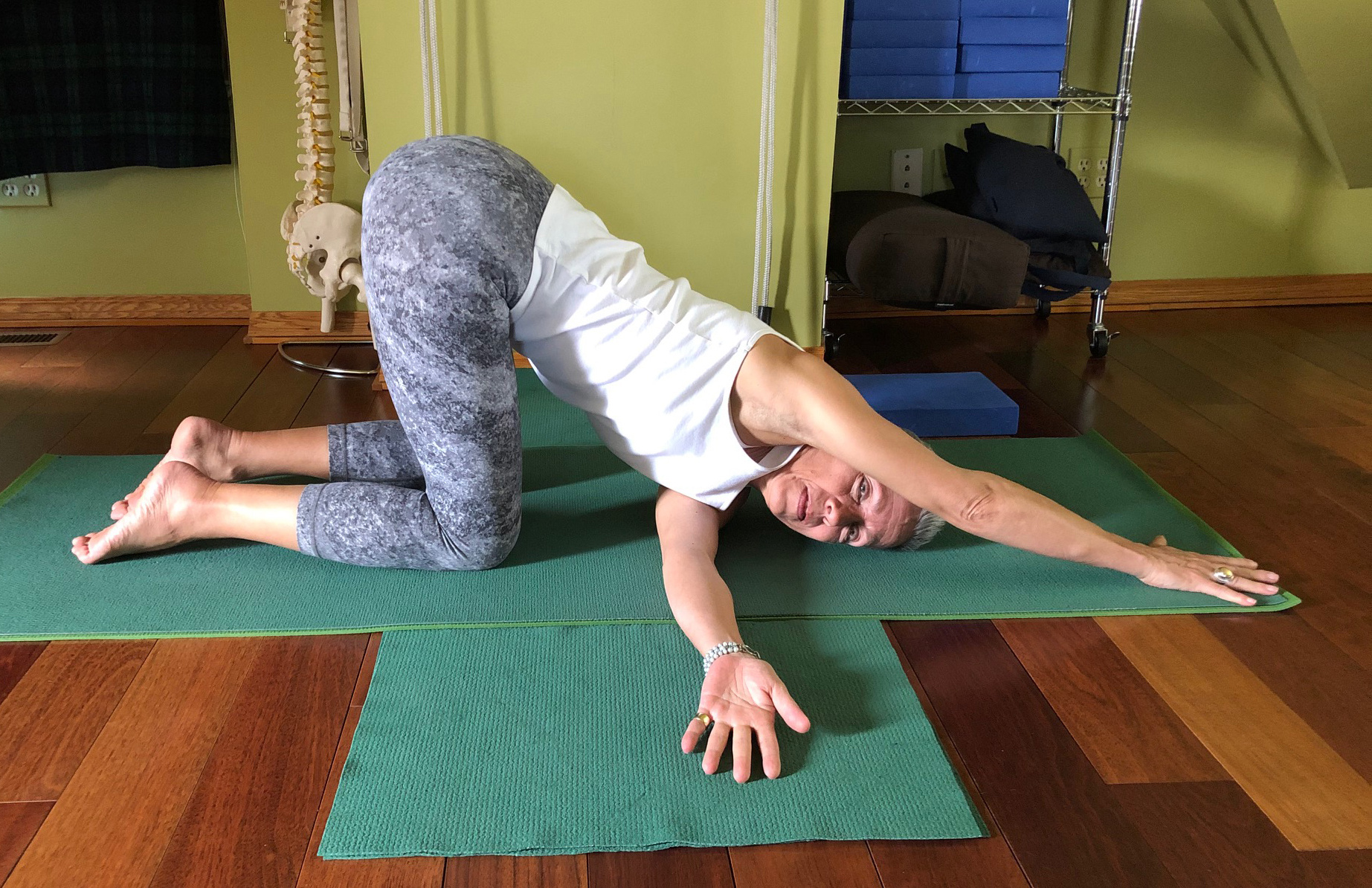 THREAD THE NEEDLE (10 Breaths/1 minute each)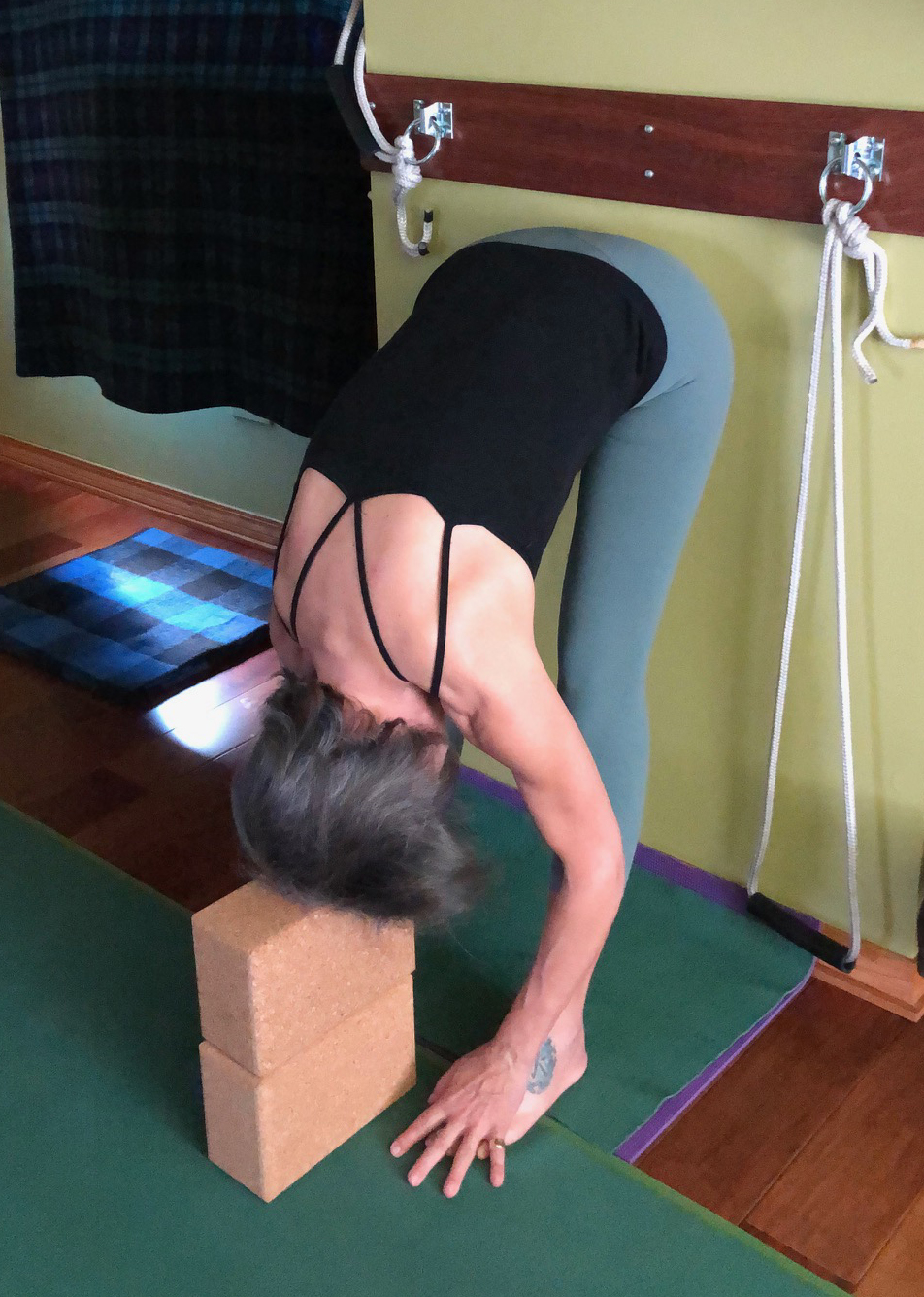 SALAMBA UTTANASANA (3 minutes)
– sit bones into wall; blocks for head/hands support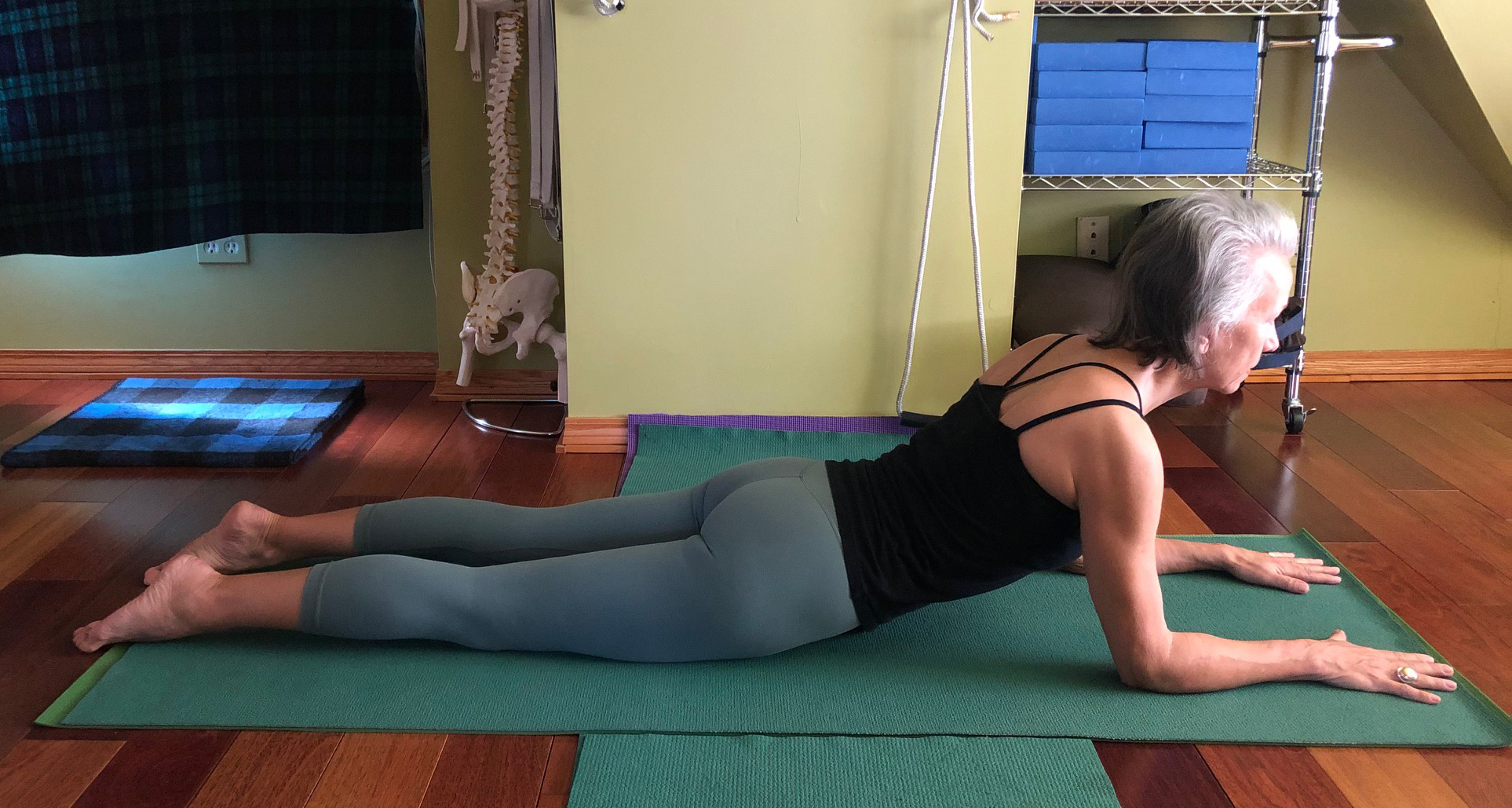 SPHINX (10 Breaths/1 minute)
to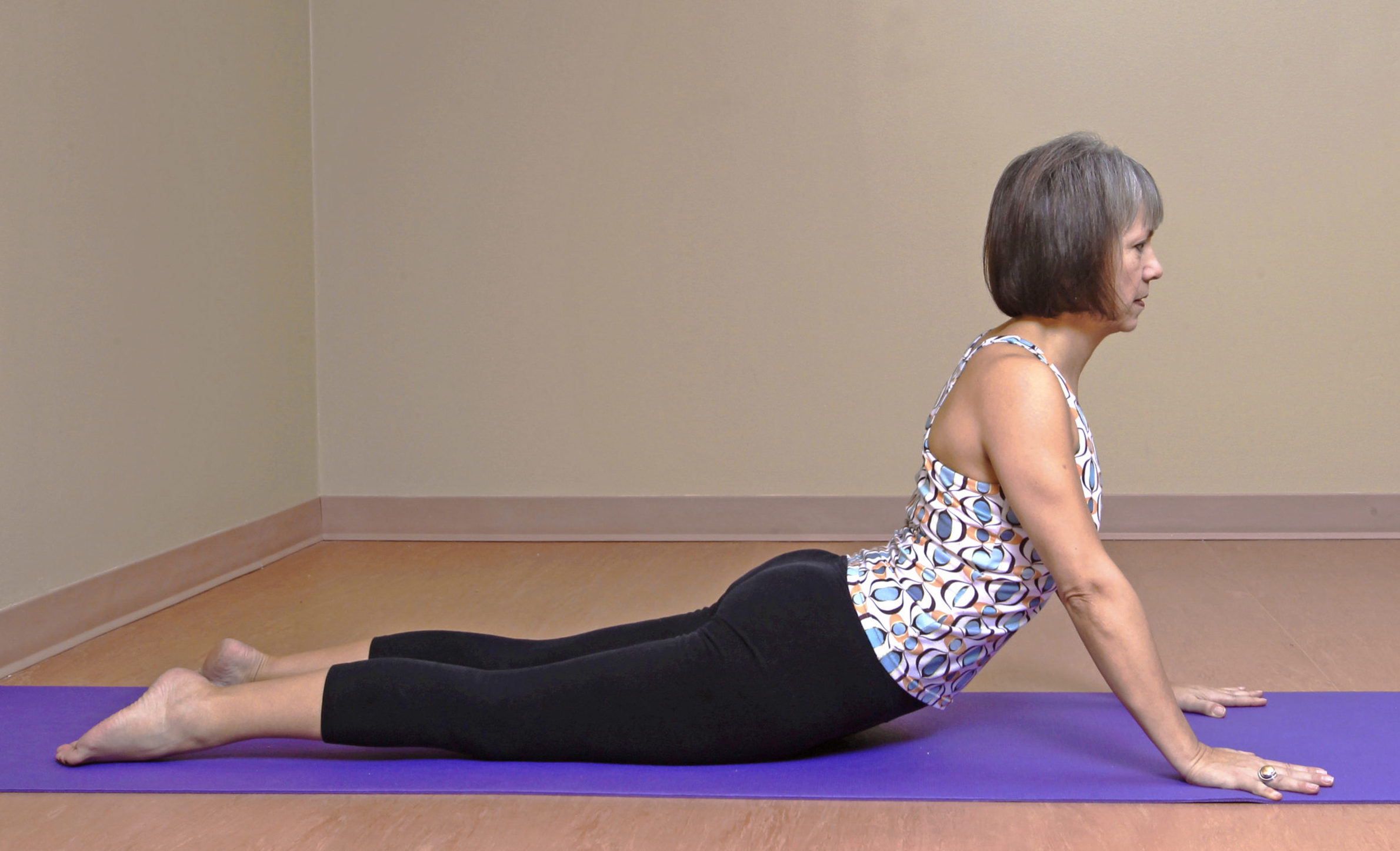 BHUJANGASANA (Cobra) (10 Breaths/1 minute)
– pubic bone remains on mat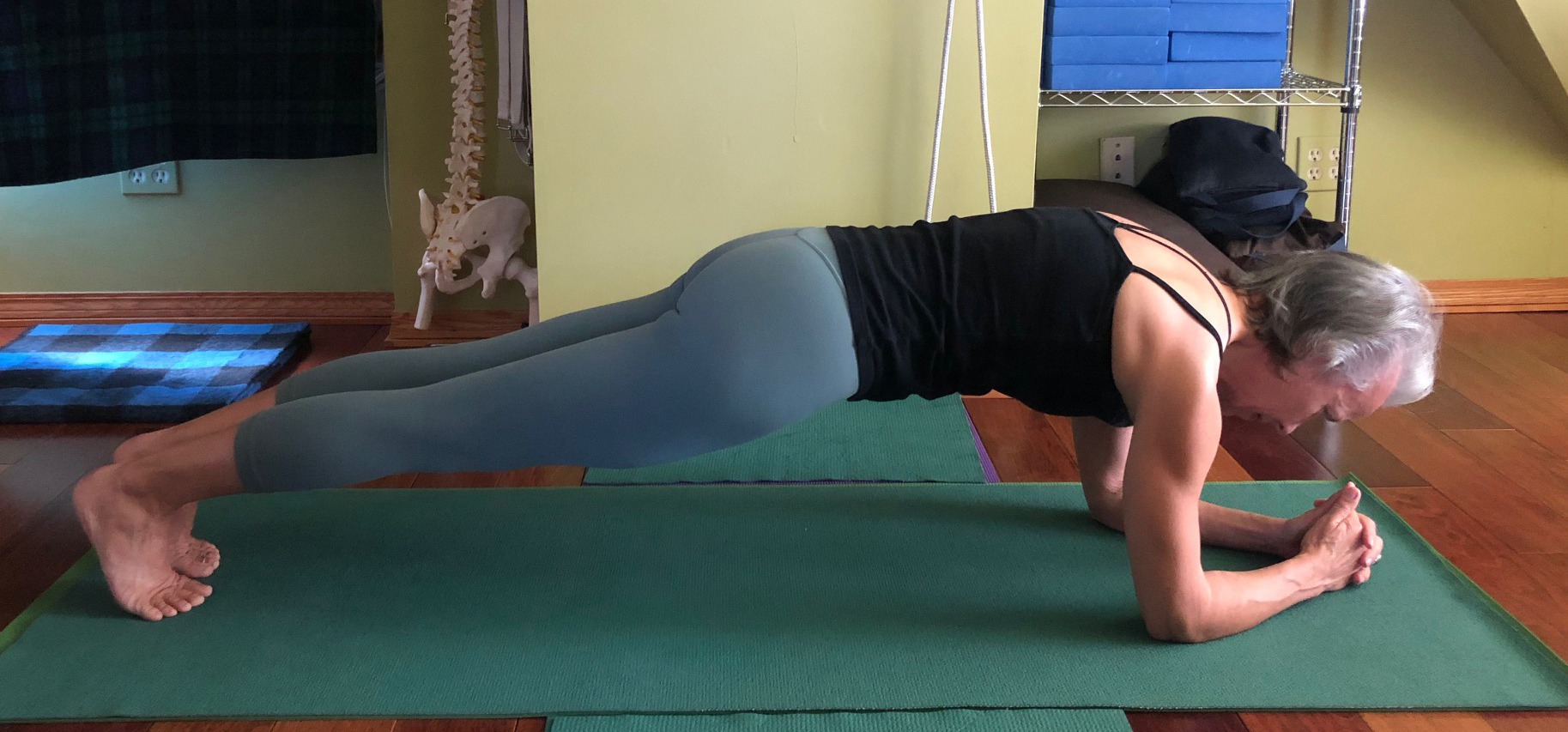 DOLPHIN PLANK (10 Breaths/1minute)
– SIRSASANA arms
BALASANA to release
– arms alongside body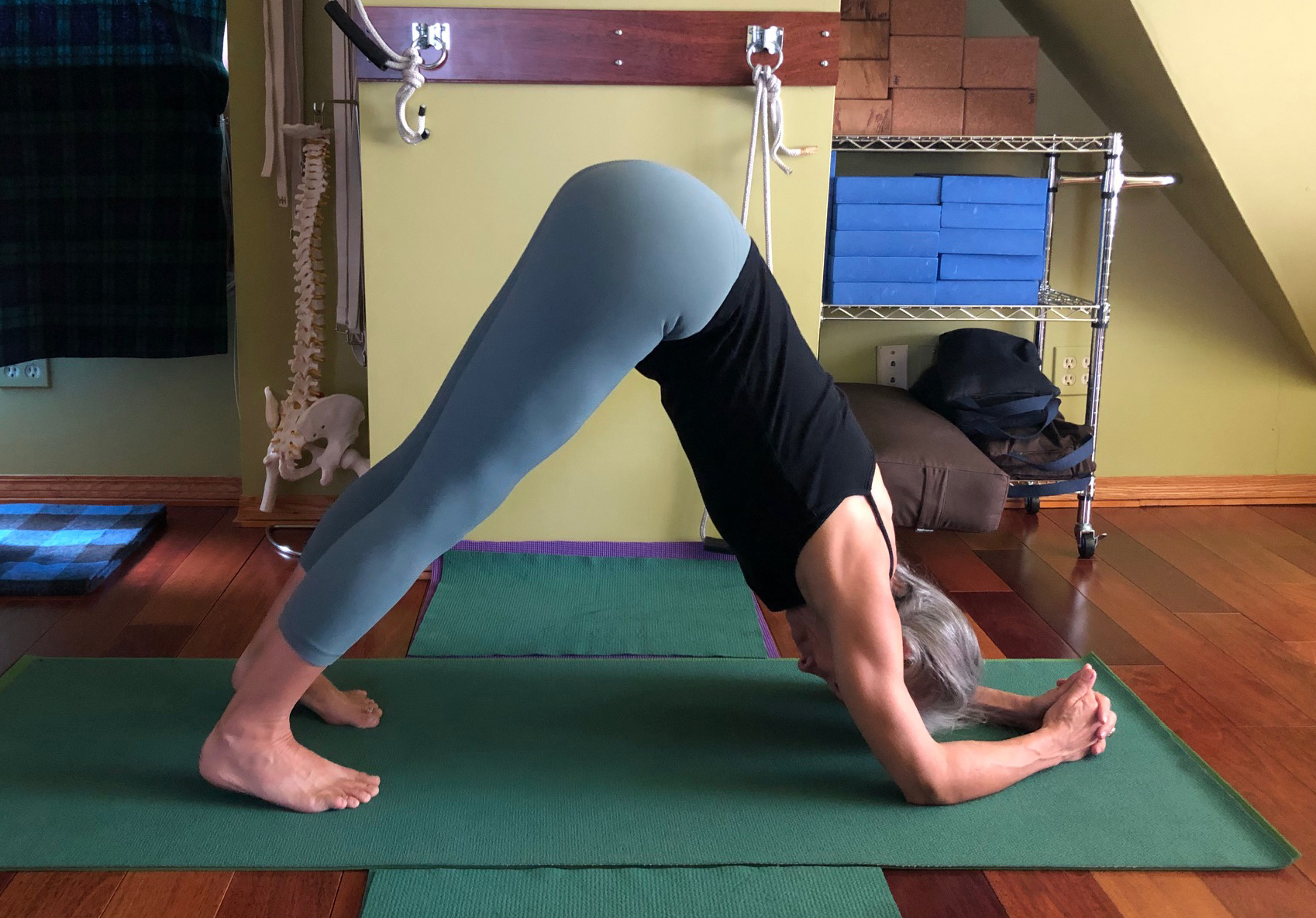 ADHO MUKHA SVANASANA (10 Breaths/1 minute)
– SIRSASANA arms
PADANGUSTHASANA (Big Toe Pose) (10 Breaths/1 minute)
– elbows to side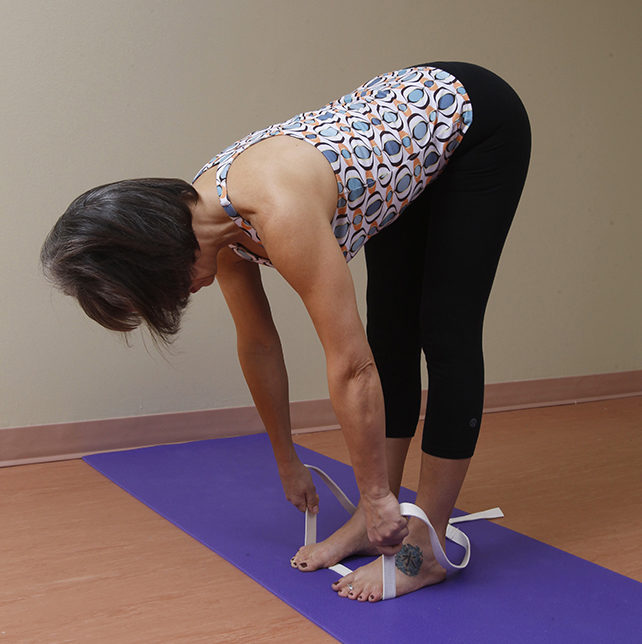 or BELT UNDER TOE MOUNDS
– elbows to side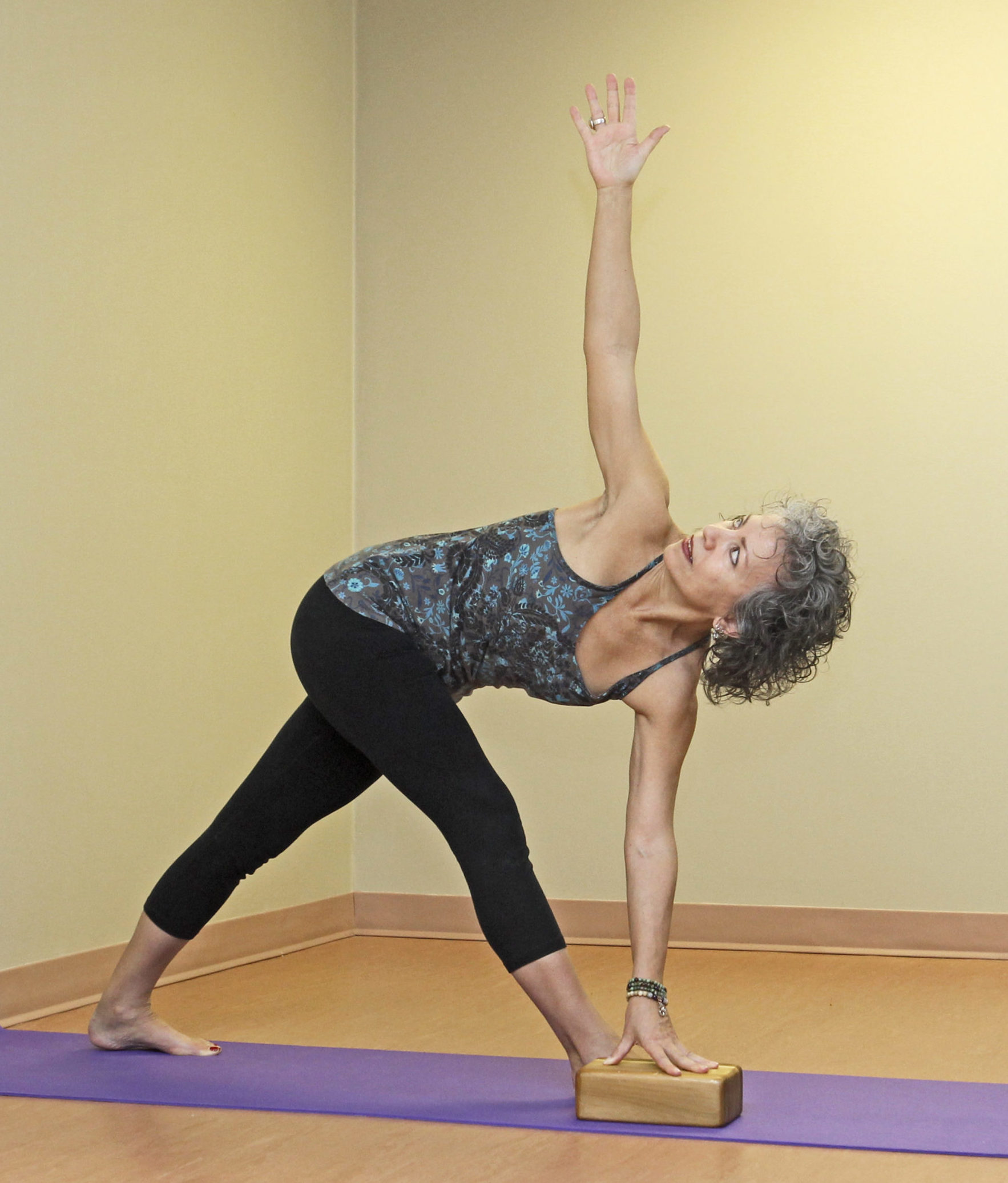 PARIVRTTA TRIKONASANA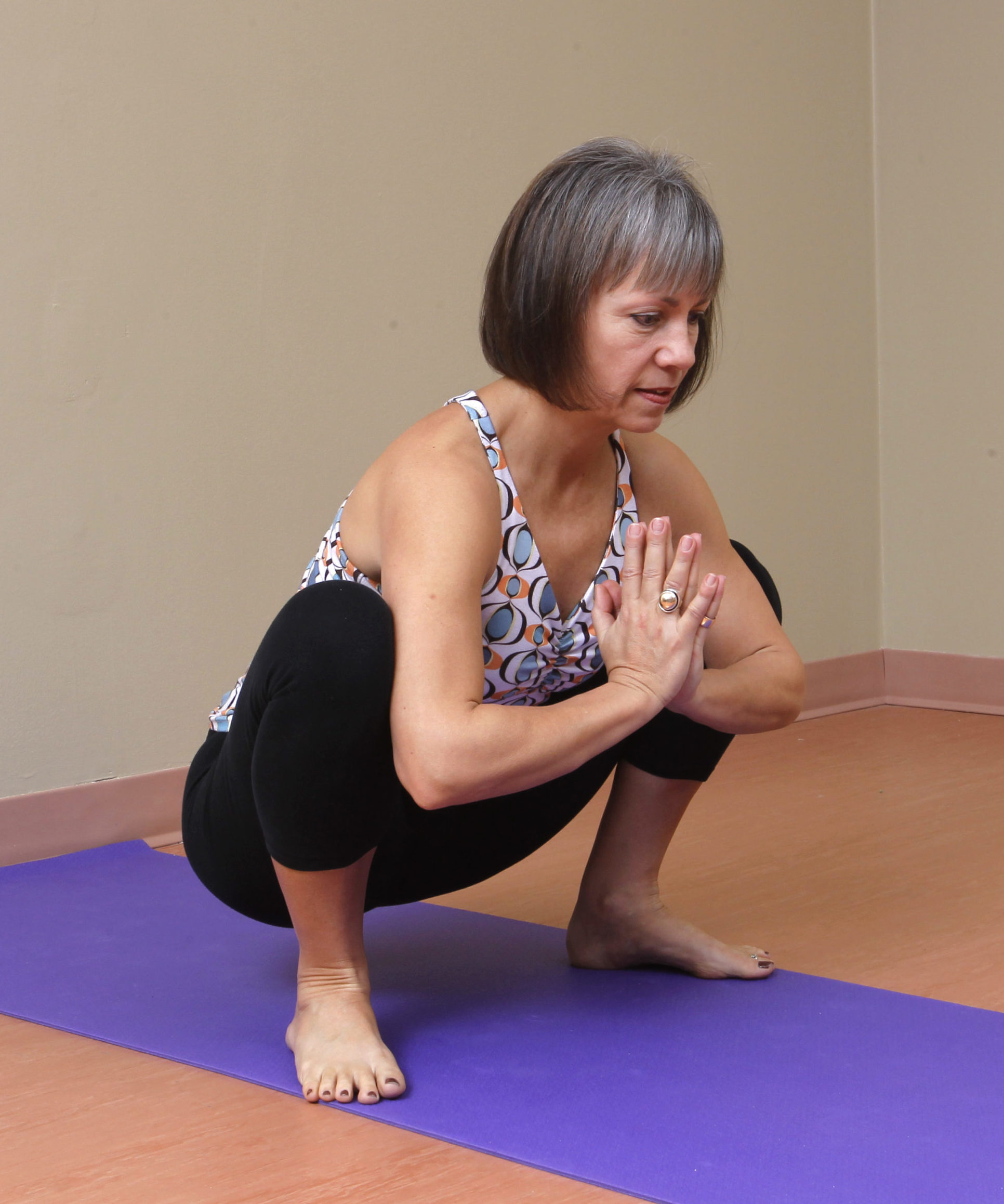 MALASANA
– Namaste hands
BAKASANA (Crane)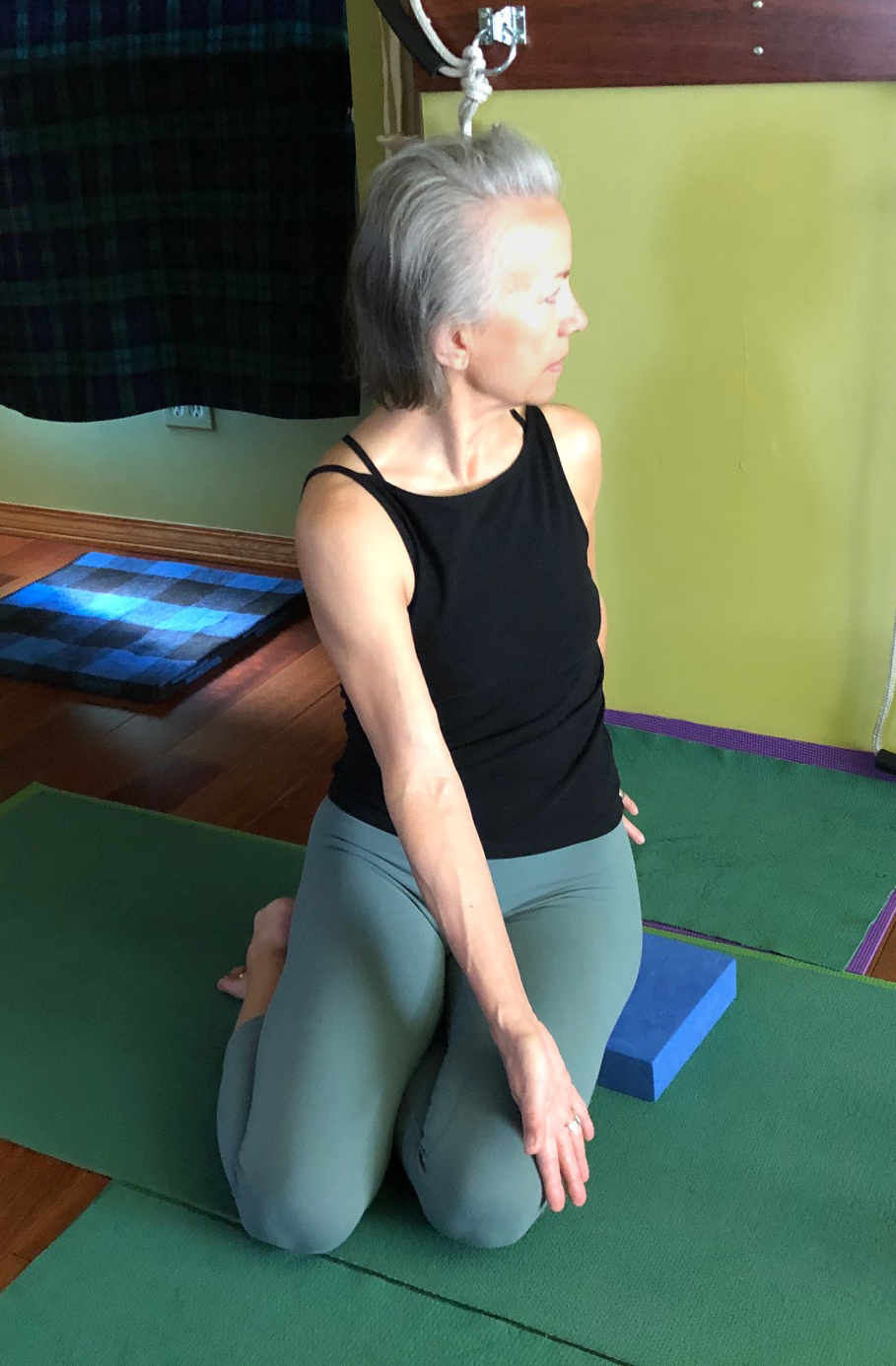 BHARADVAJASANA twist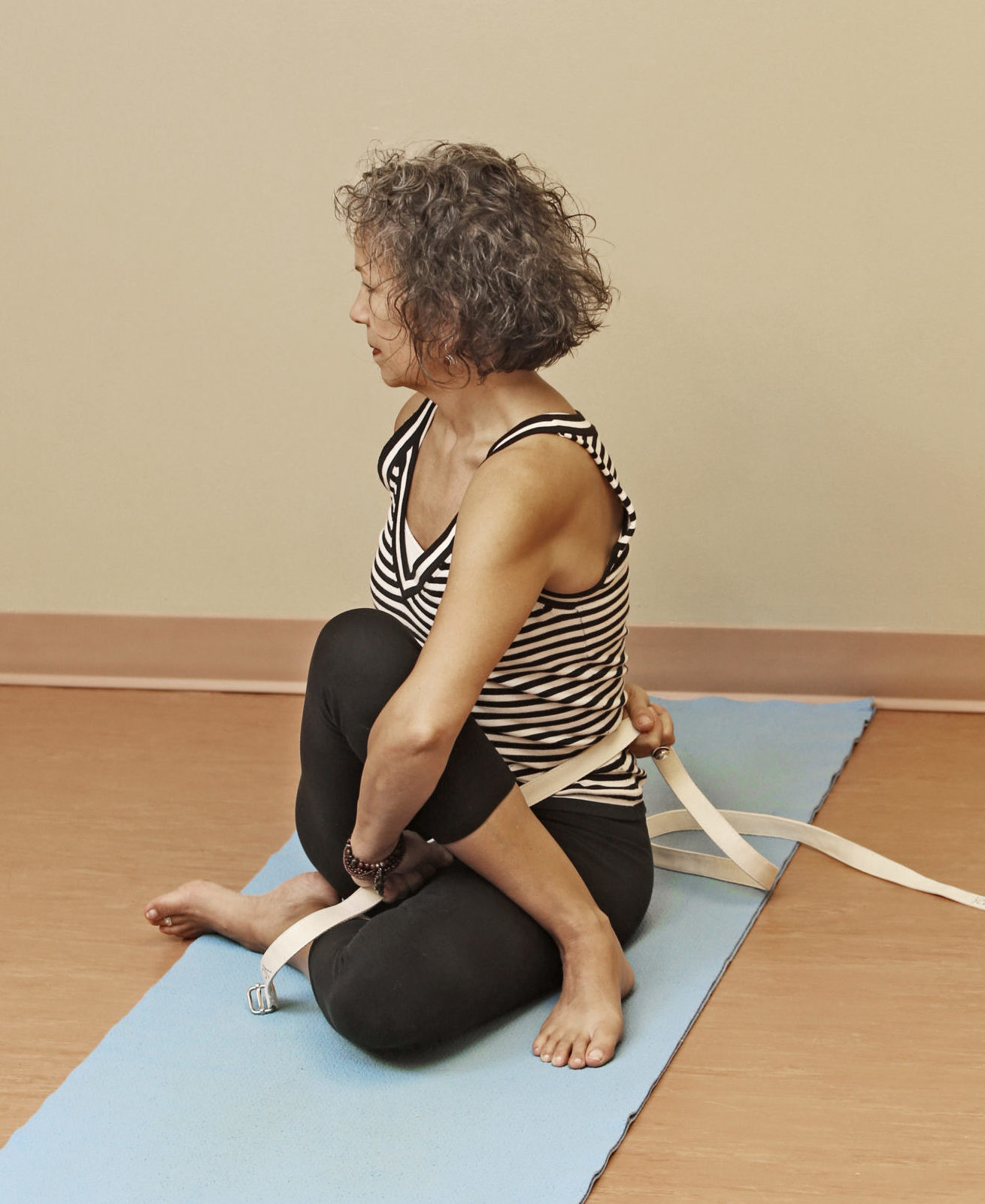 ARDHA MATSYANDRASANA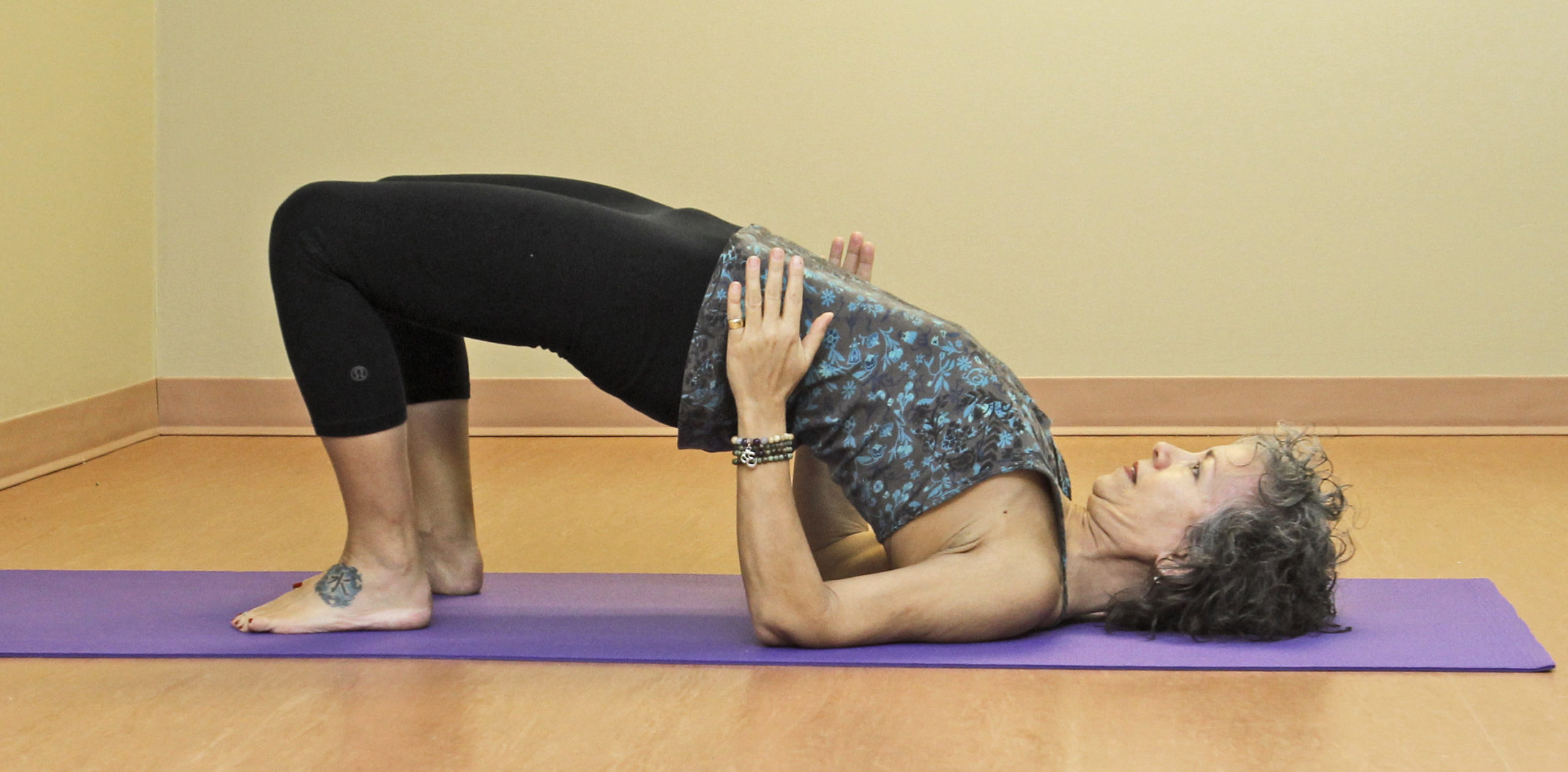 SETU BANDHA
– press into heels to roll onto shoulder girdle
SALAMBA NIRALAMBA SARVANGASANA
– blankets/bolster into upper back thoracic

SAVASANA (5-10 minutes)
– arms overhead, hand resting in hand
– sandbag/bolster/weight on lower abdomen or front thighs