The expression "I can't stomach it" appropriately describes stomach muscle tension. If your stomach feels stiff or sore, you might struggle to process both negative (and even positive) emotions. Aletheia Luna
As new research on the vagus nerve and our gut biome is teaching us, our inner organs — stomach, liver, heart and lungs — are primary sources of sensory information. It is the vagus nerve that carries data from each of these organic sources to our brain. Thus, critical control functions over mood, immune response, digestion and heart rate are communicated and impacted. Preliminary evidence suggests the vagus nerve is an attractive target in treating psychiatric and gastrointestinal disorders and a promising add-on treatment for depression, post-traumatic stress disorder and inflammatory bowel disease.
Stimulating and toning our vagus nerve allows us to relax and release emotional tension stored in our organic tissues as well as relieve our gut issues. Try the 60-minute yoga sequence below designed specifically for such purposes.
VIRASANA (Hero)
– Connect with your inhale and exhale. Begin to regulate your breath so the inhale and exhale are even and you are taking 5 to 7 full breaths every minute (Resonance Breathing).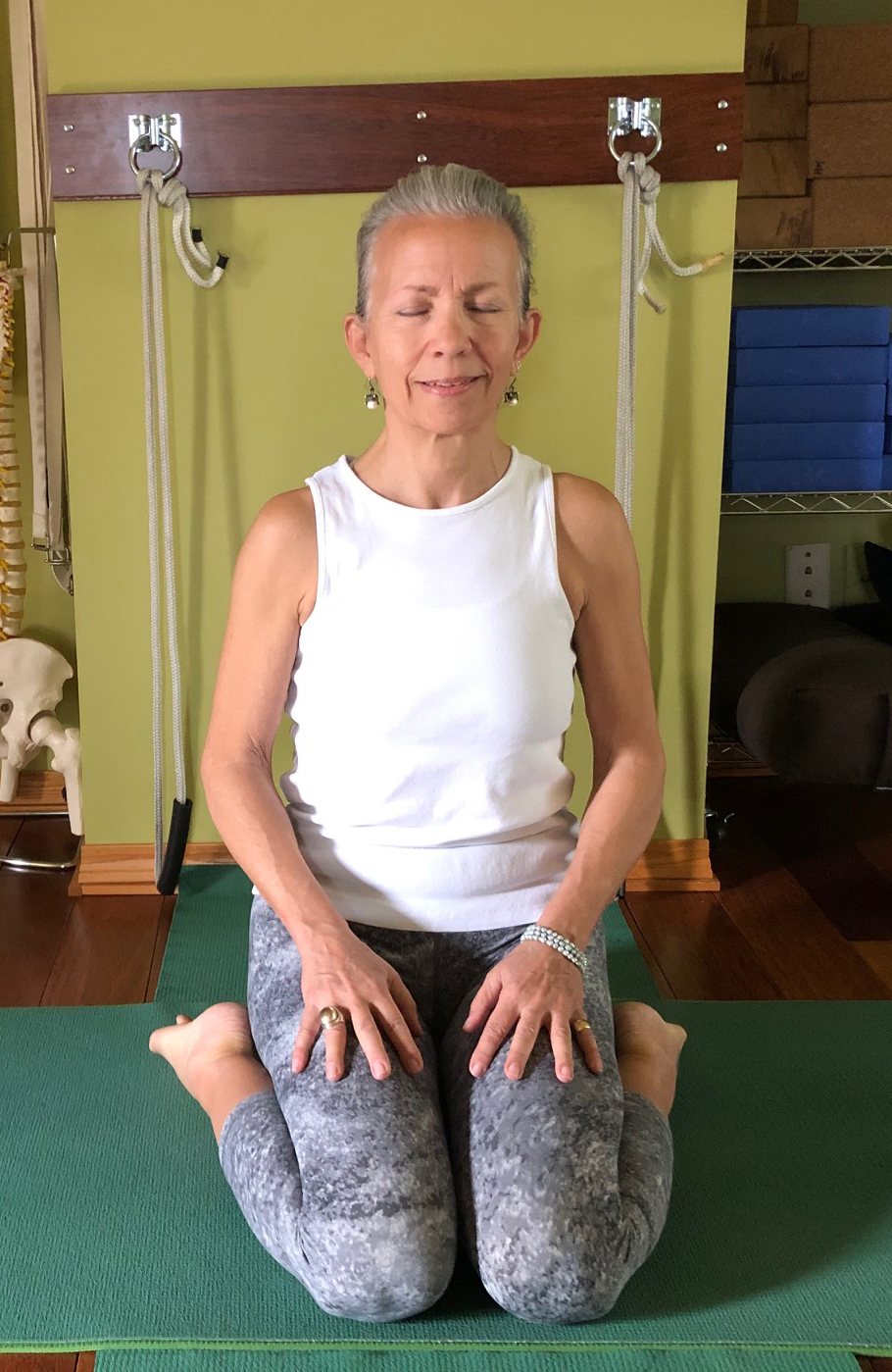 Continue your Resonance breath throughout the following poses:
MARJARYASANA-BITILASANA (Cat-Cow) 5 repetitions
– Inhale into cow, exhale into cat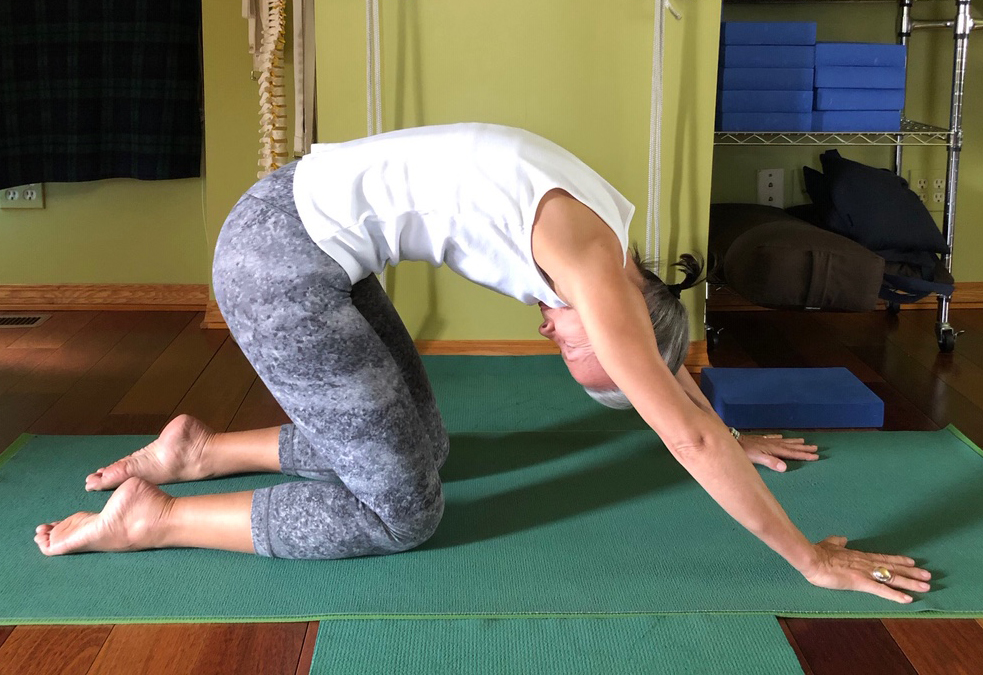 UTTHITA TRIKONASANA (Triangle) 5-10 Breaths each side
– Exhale into triangle, inhale to standing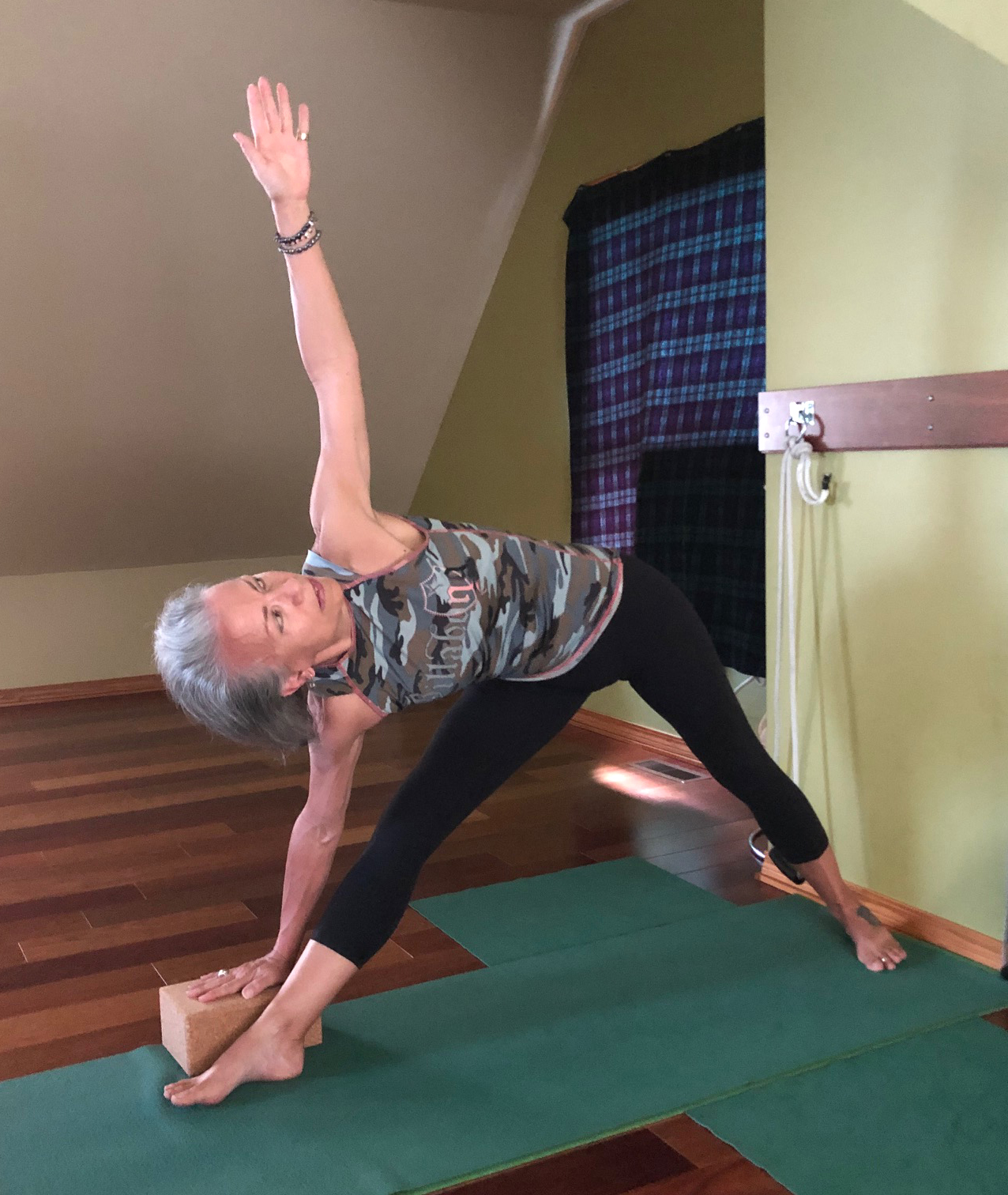 PARIVRTTA UTTHITA TRIKONASANA (Reverse Triangle)
5-10 Breaths each
– Exhale into reverse triangle, inhale to standing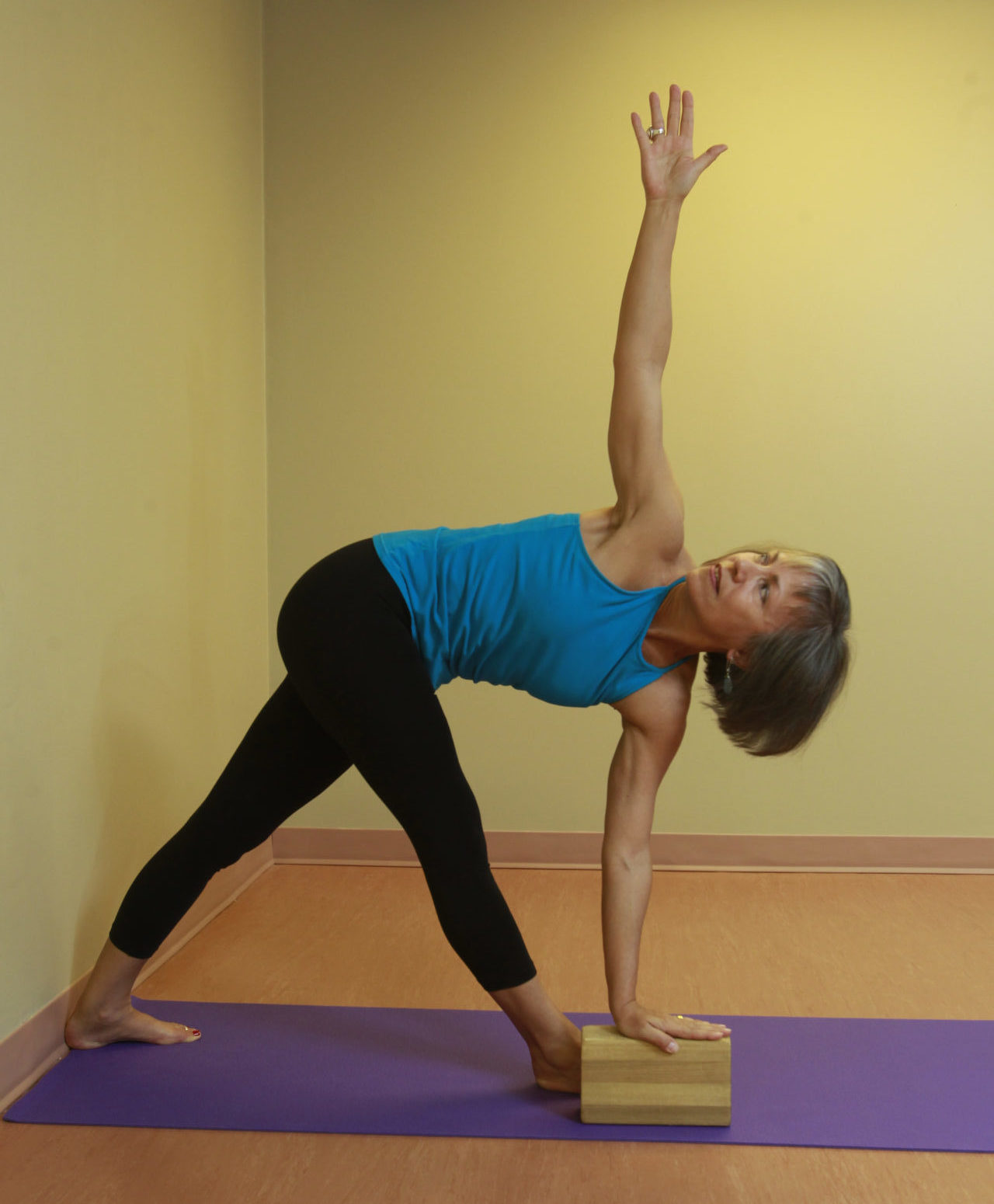 UTTANA SHISHOSANA (Extended Puppy) 10 Breaths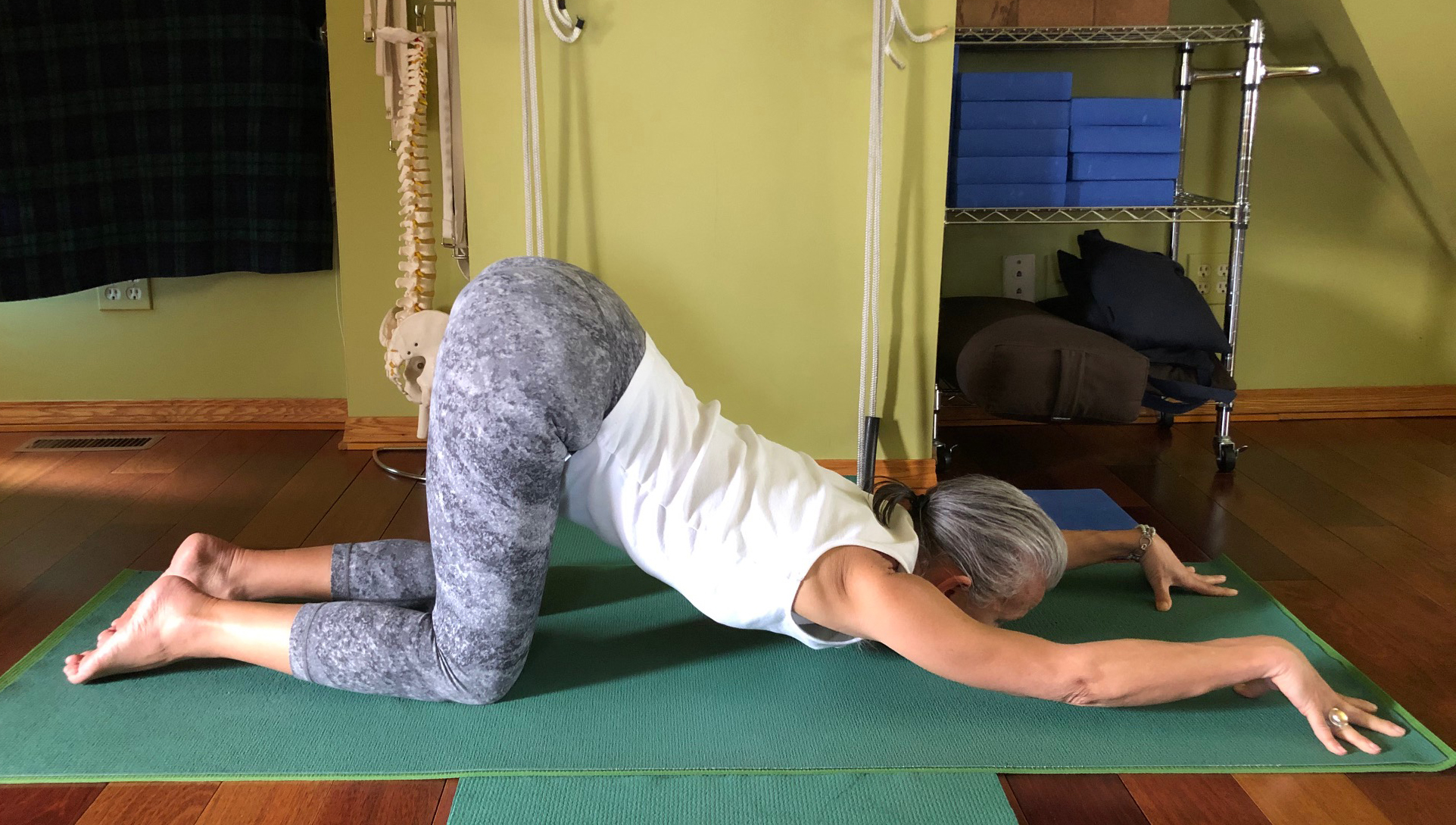 ADHO MUKHA SVANASANA (Downward-facing Dog) 10 Breaths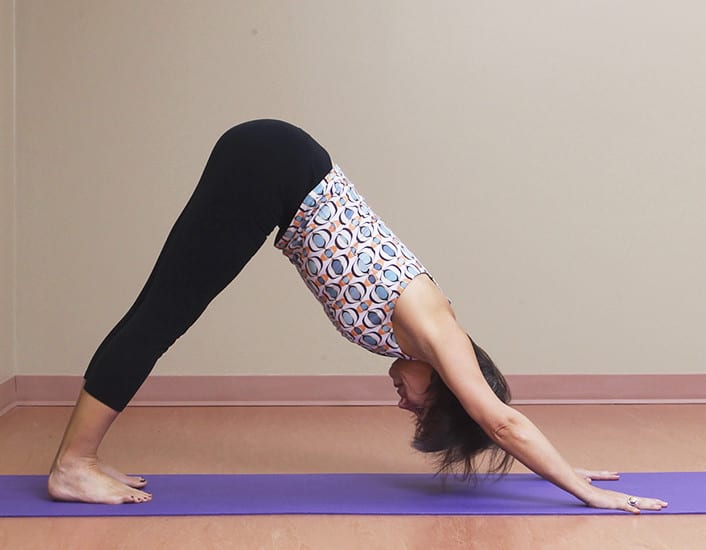 MODIFIED VAJRASANA (Thunderbolt) SERIES:
1) VAJRASANA 5 Breaths
– Hands beside knees


2) VAJRASANA FORWARD FOLD (3 Repetitions)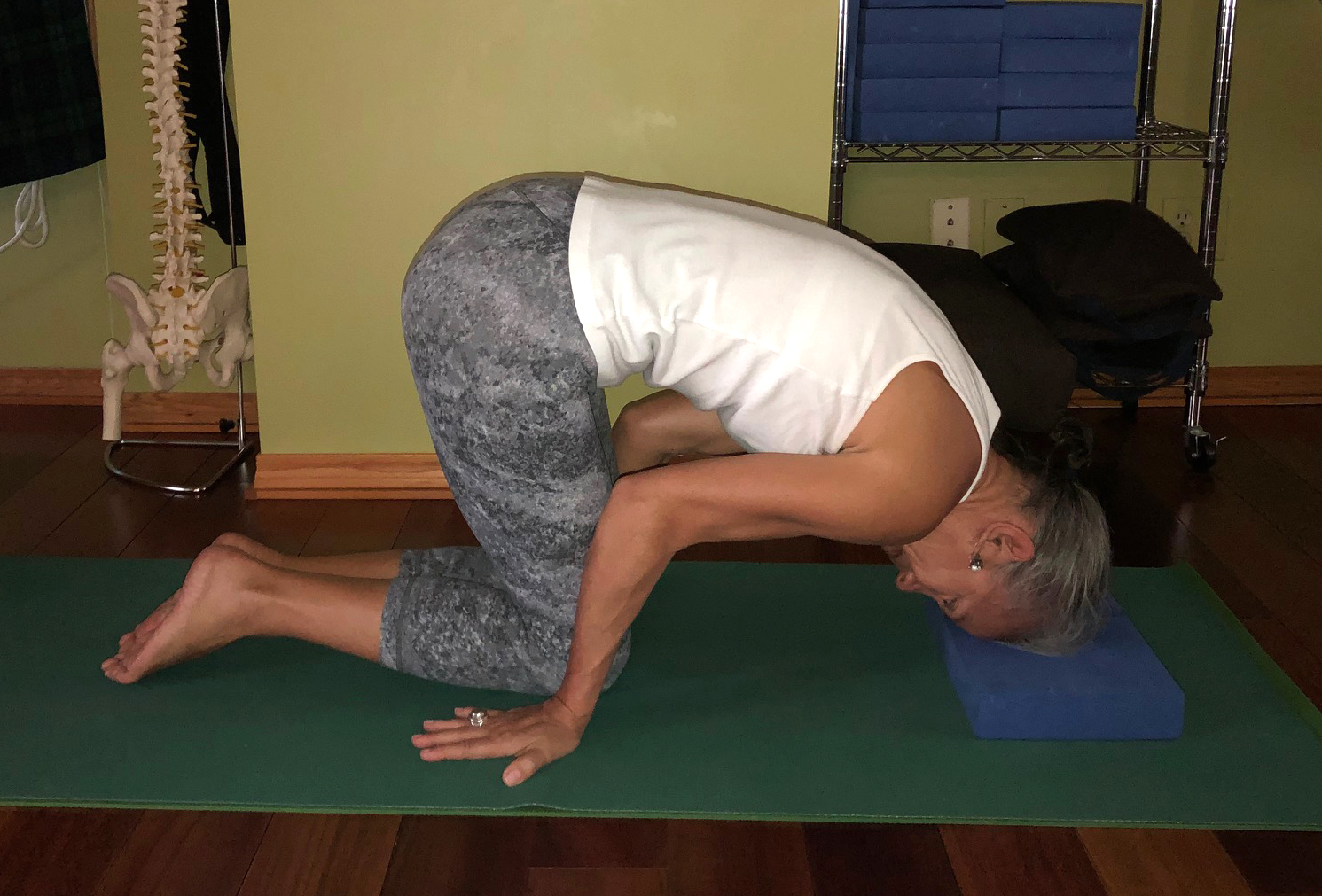 3) EKA PADA VAJRASANA (5 Breaths)
– Head on block
– Upper arms into rib cage & front hip bones, extend one leg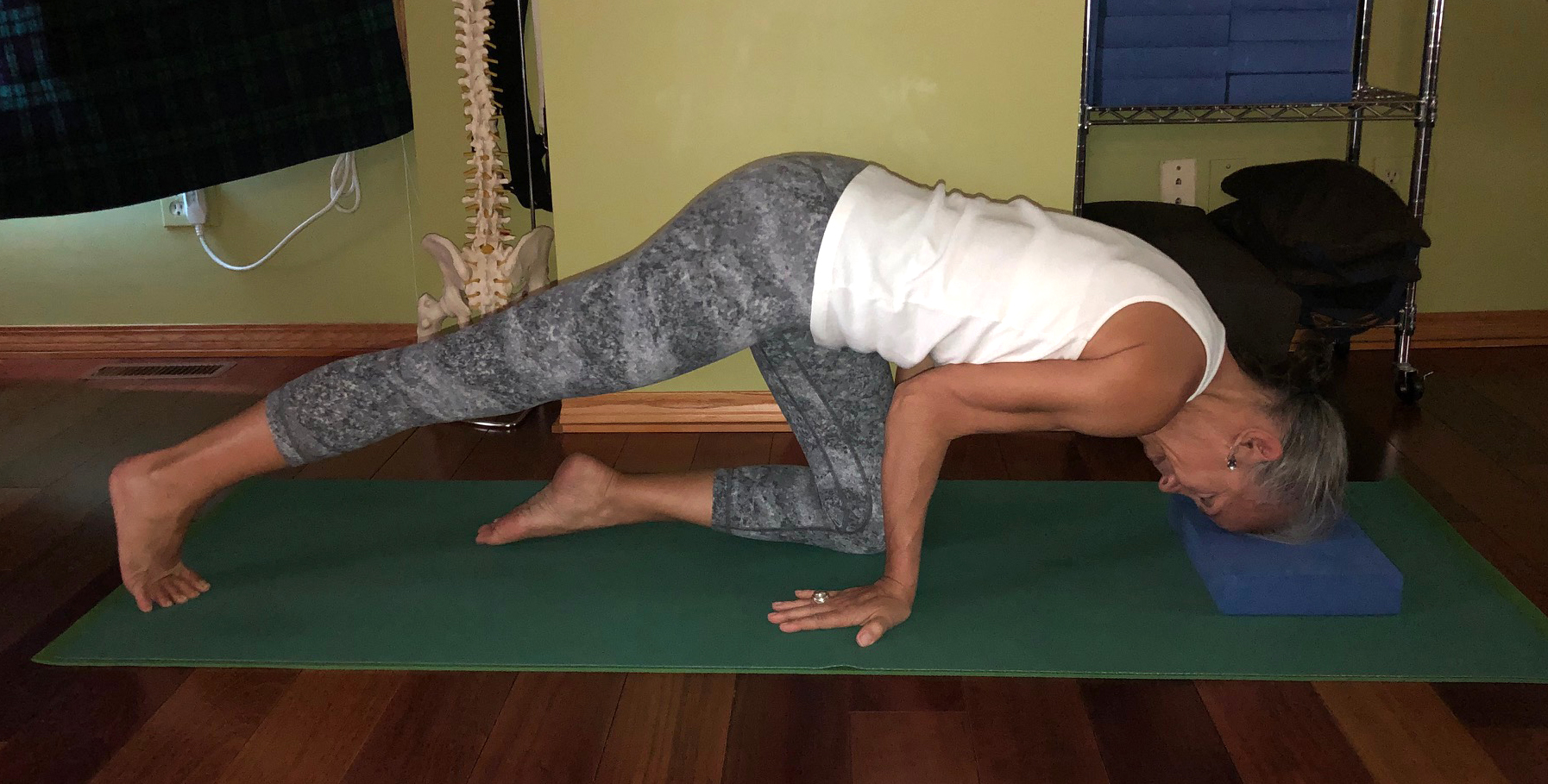 Move directly into Modified Mayurasana series below:

MODIFIED MAYURASANA (Peacock) SERIES:
(5 Breaths each change)
– Both legs extended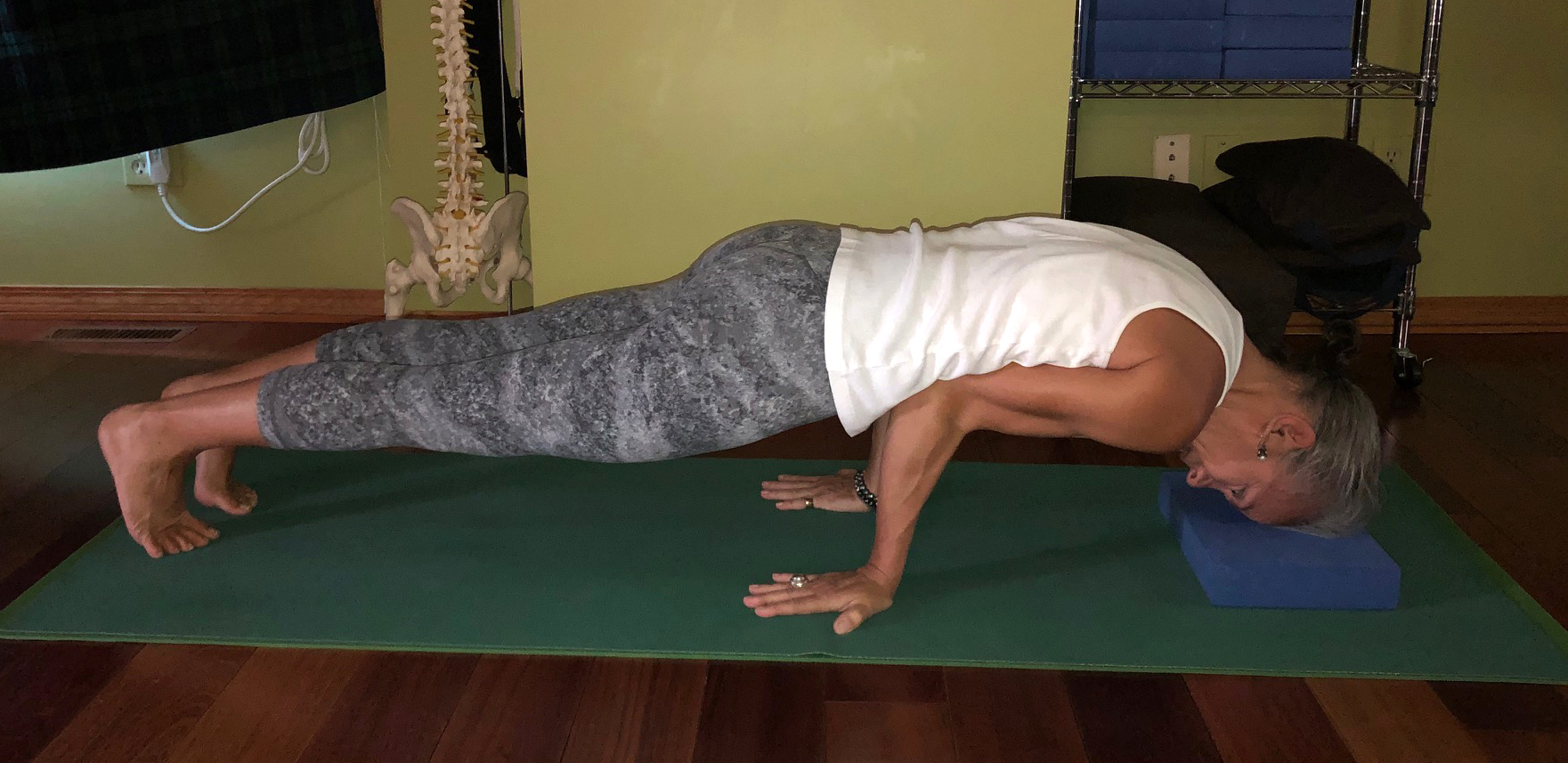 – Lifted head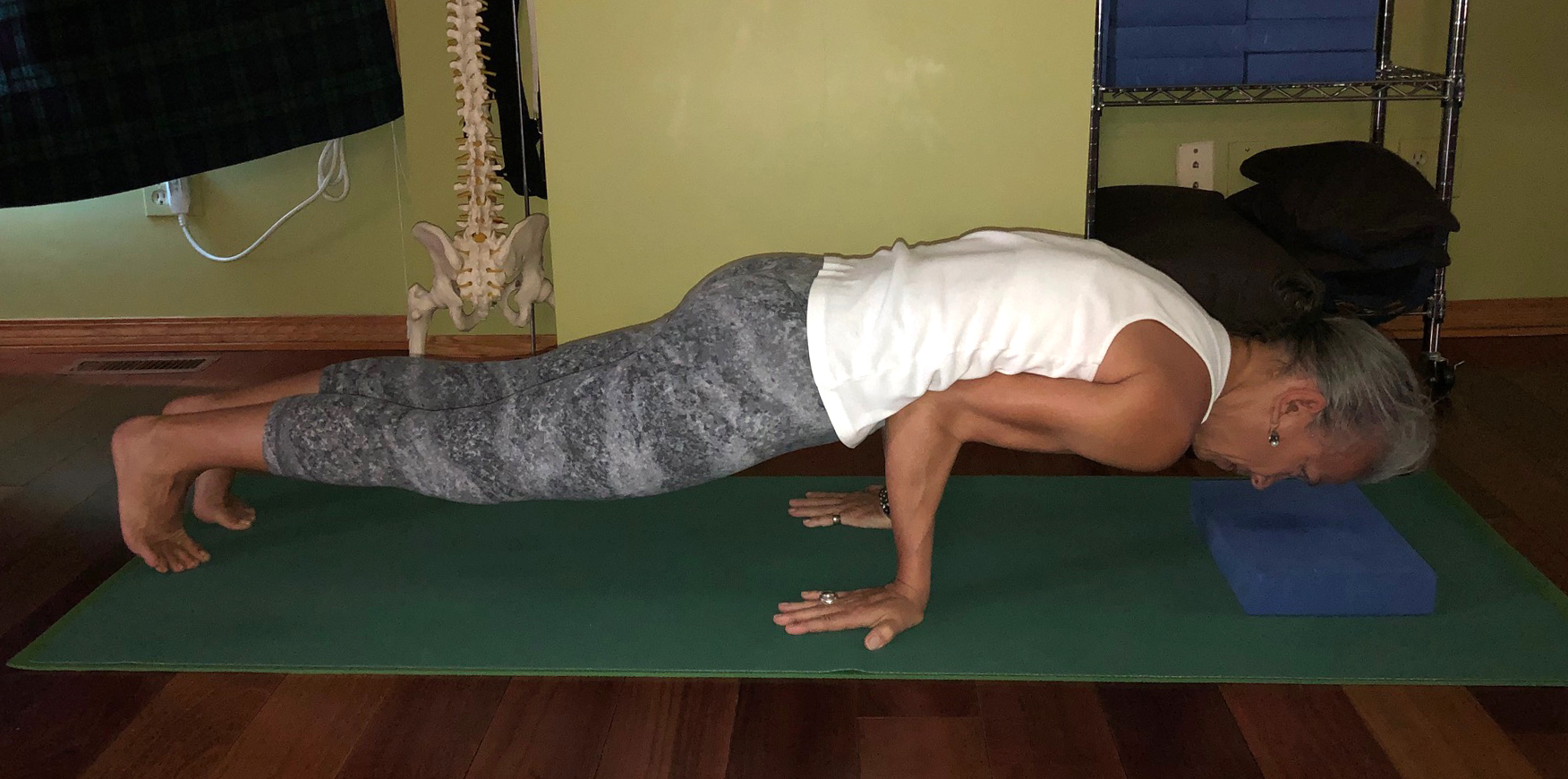 – Lift one foot, then the other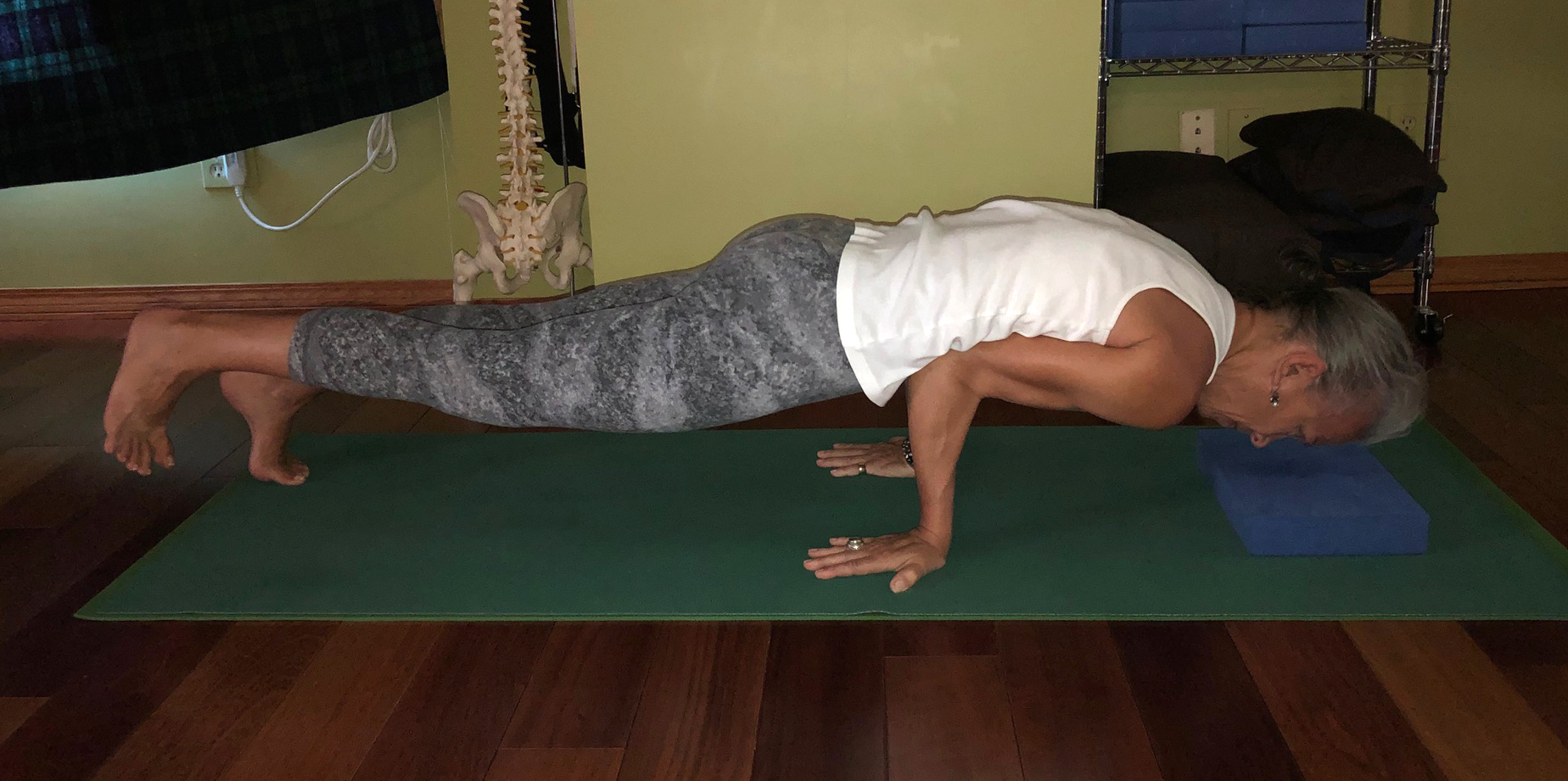 PASCHIMOTTANASANA (Seated Forward Fold) 10-30 Breaths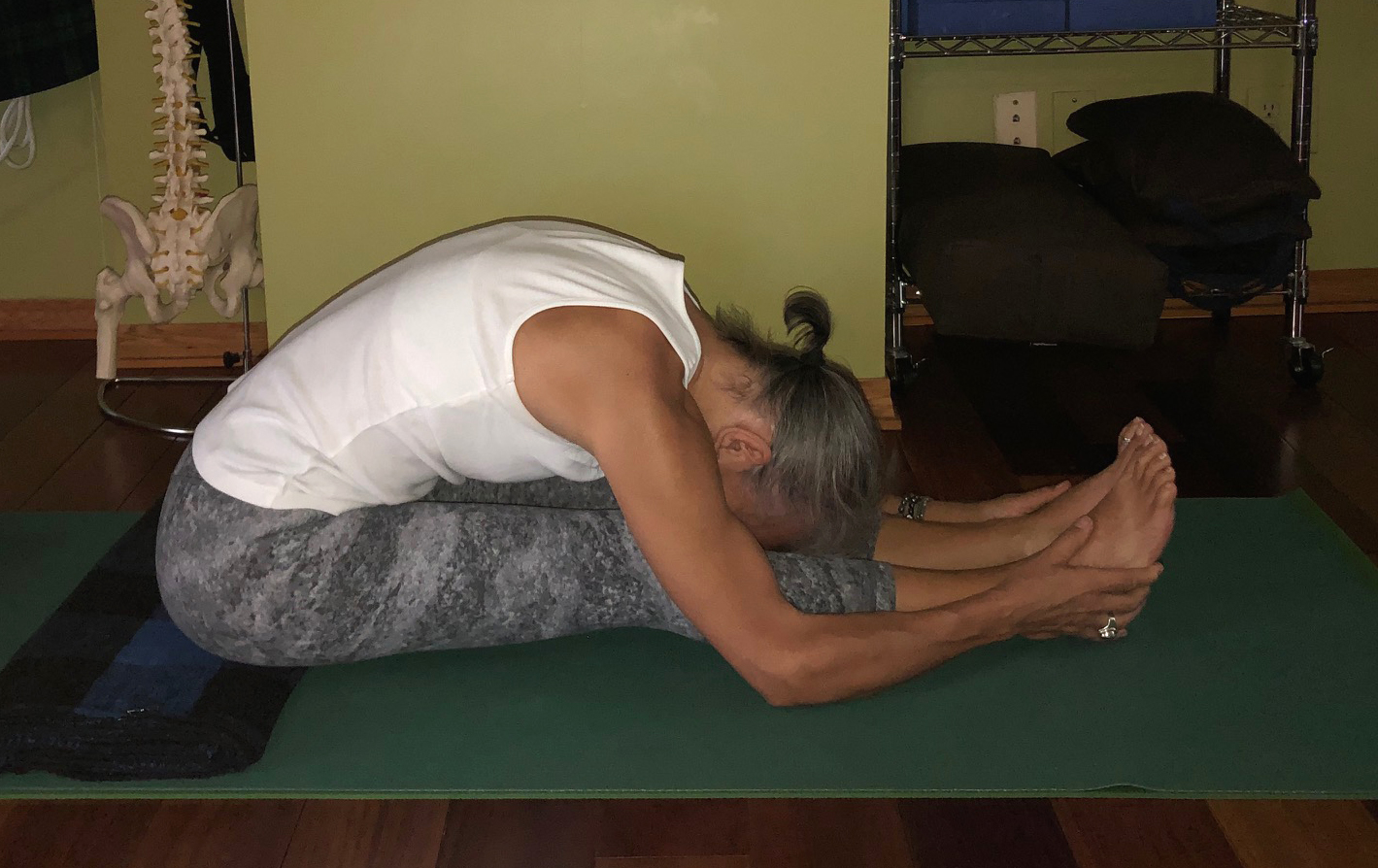 SETU BANDHA SARVANGASANA (Bridge) 10-20 Breaths
– sacrum on 2 blocks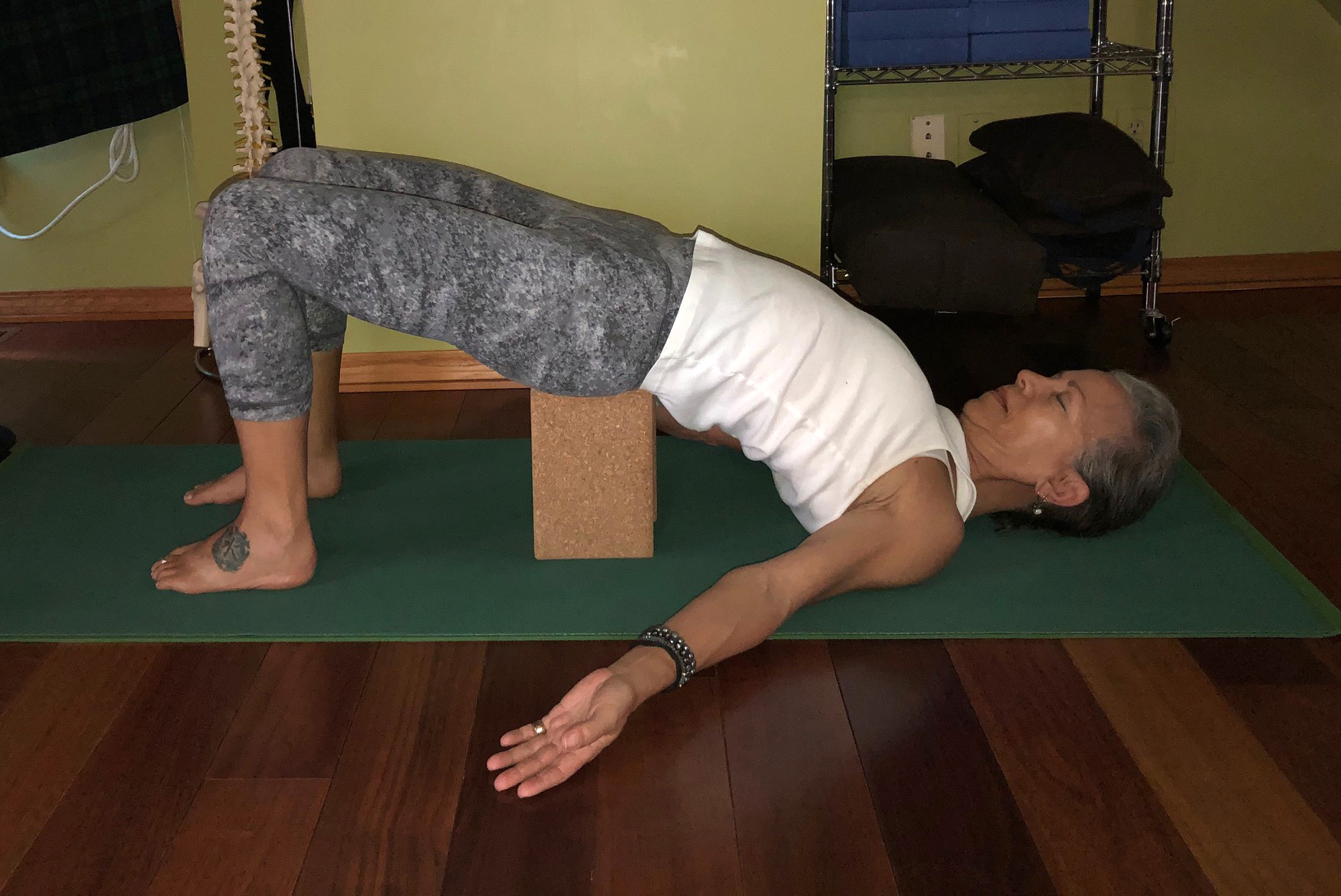 ARDHA JATHARA PARIVARTANASANA (Bent-knee supine twist)
10 Breaths each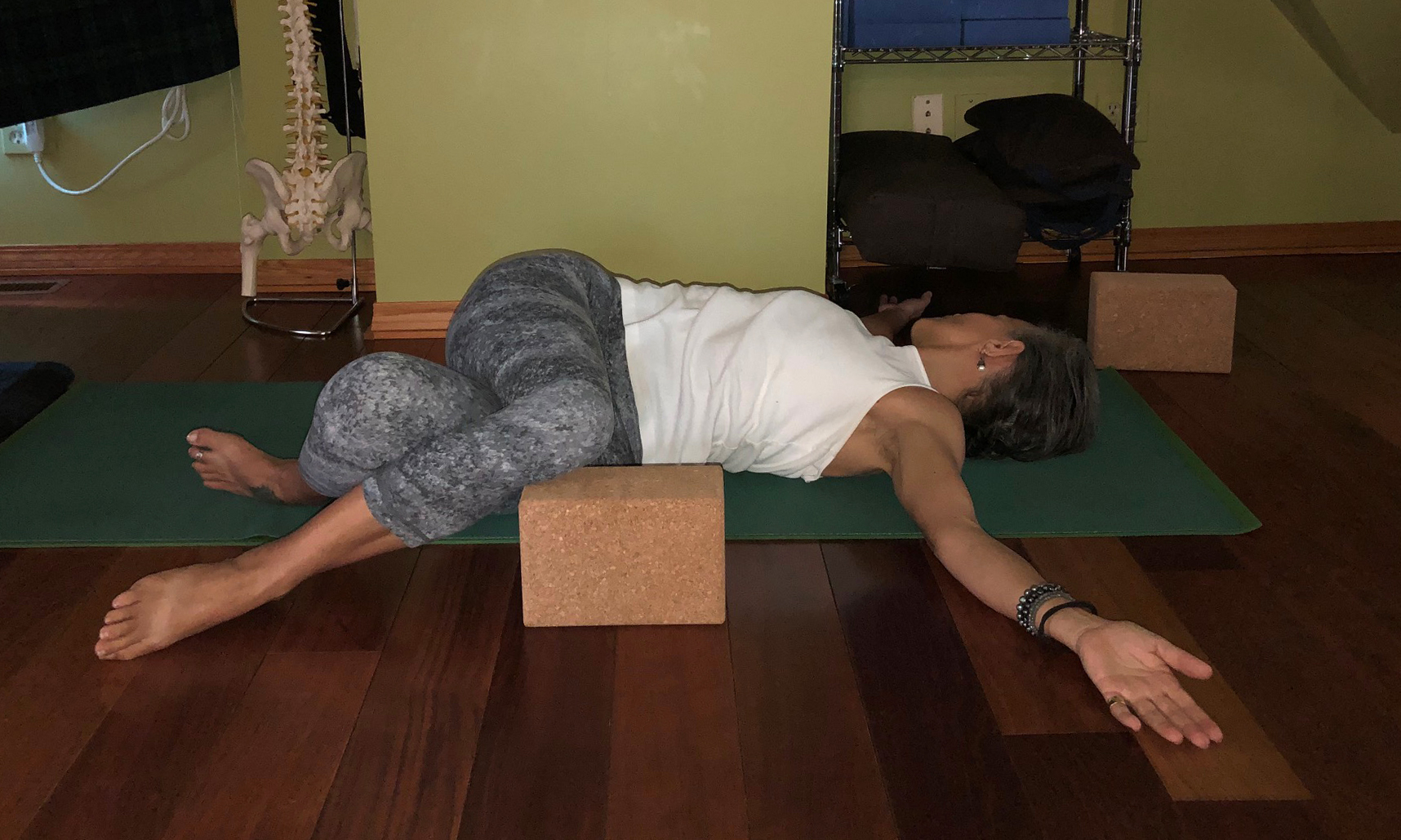 PAVANA MUKTASANA (Wind-relieving) 10 Breaths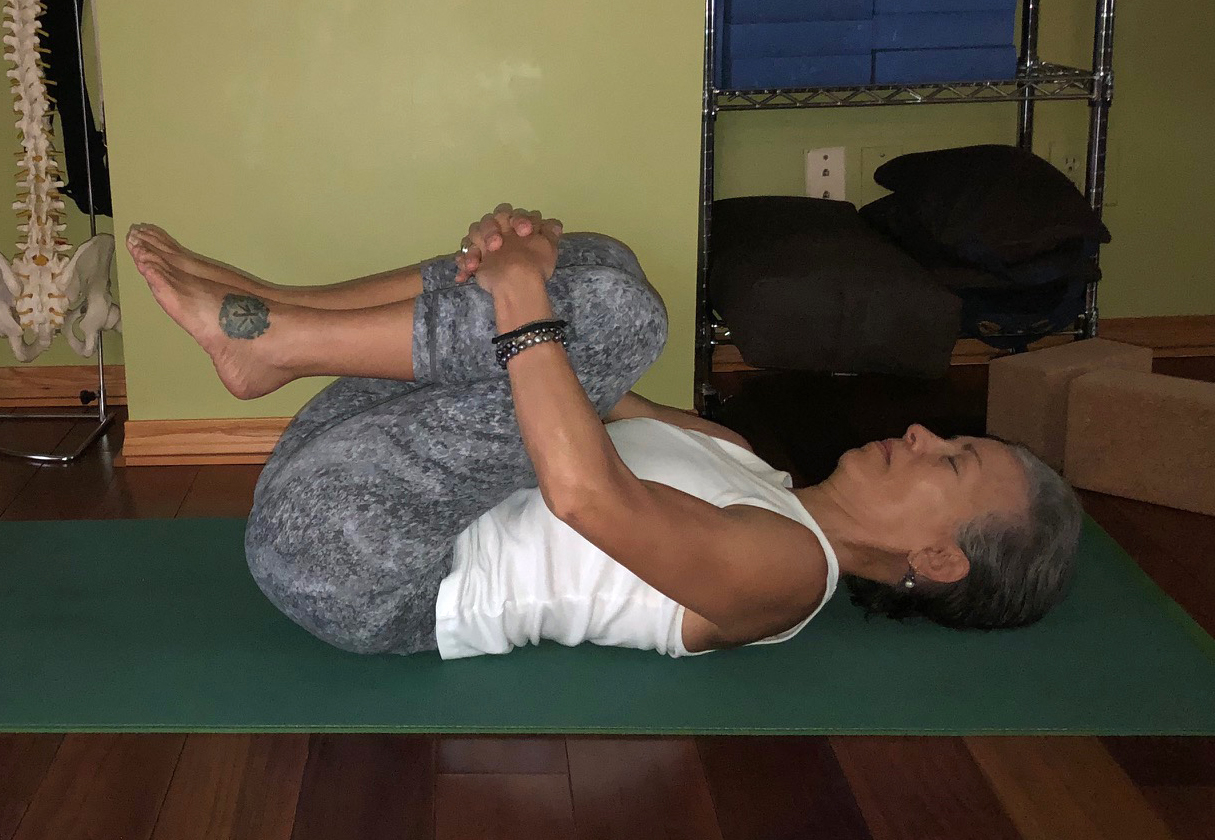 SAVASANA II (Corpse) 5-10 minutes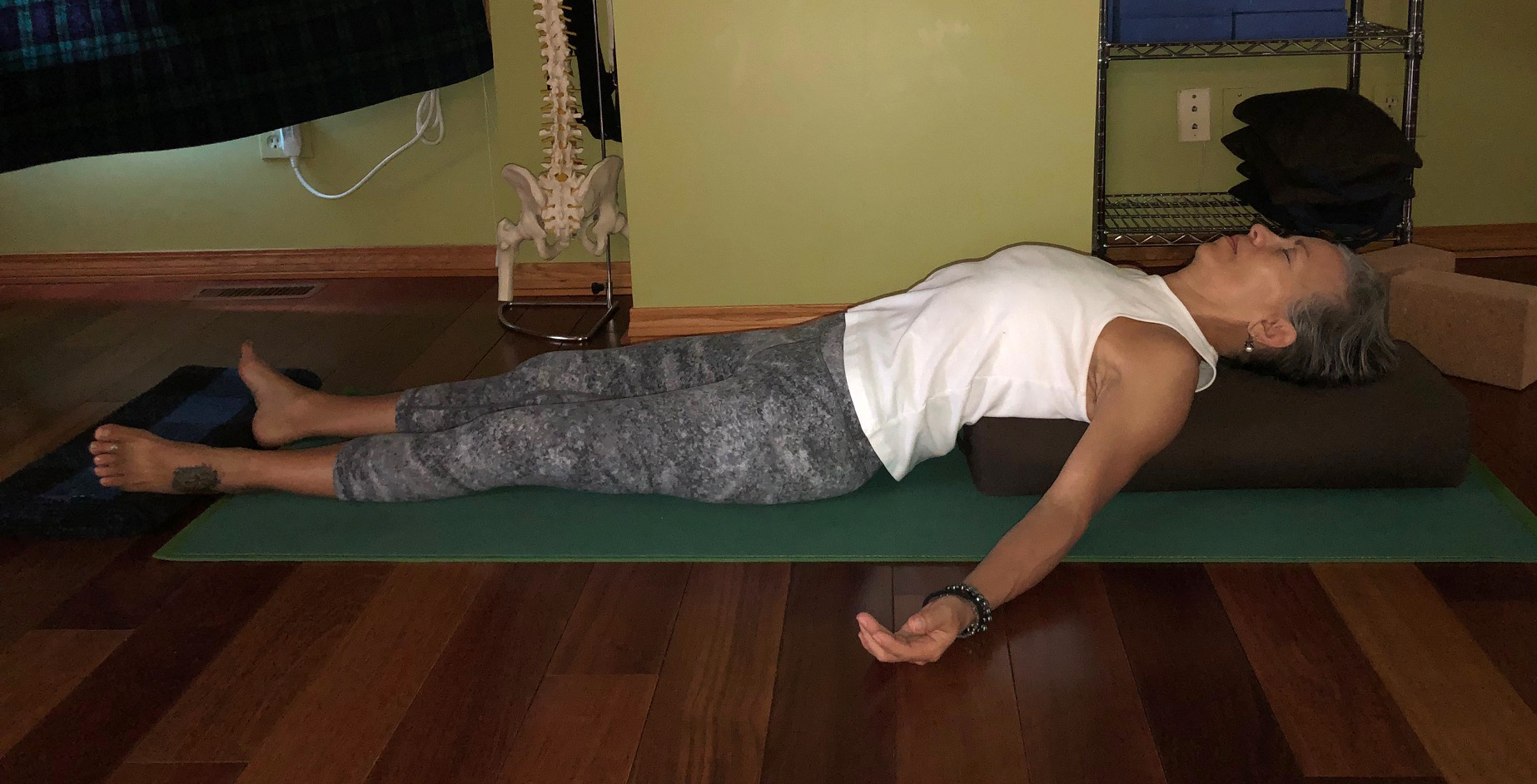 May all beings be filled with loving kindness. Namaste.