A popular yoga query often instructs students to use their awareness of sensation to discover where the "issues in their tissues" reside. Our sensations of tightness, numbness, stress or even pain are indicators of where we hold our unresolved issues. As a result, in today's world of exponentially increasing anxiety and depression, much of what is showing up in our bodies is low back pain and/or stiffness.
Lower back issues often correlate with feelings of low self-worth and lack of self-acceptance. Feelings such as guilt, shame, and even sexual inadequacy or trauma can be stored here as well. Aletheia Luna
The unresolved emotional issues in our lives end up as dis-eased tissues in our bodies. Open and strengthen your lower back and your self-worth with the 60-minute yoga sequence below.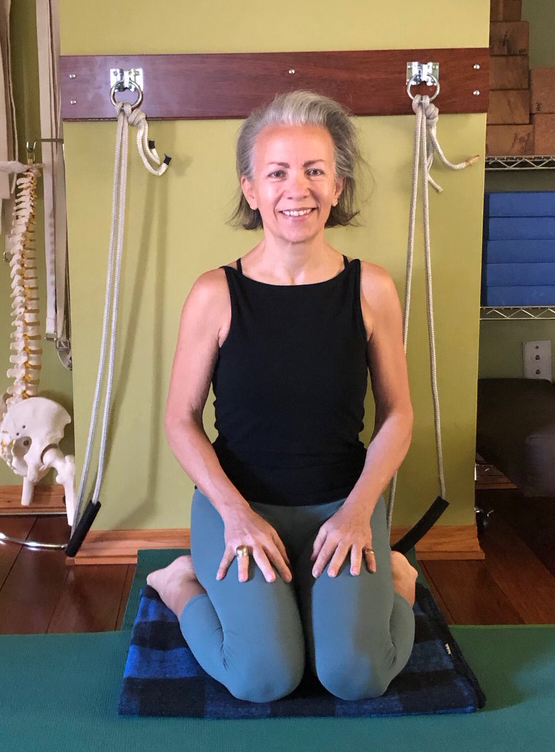 VIRASANA (Hero) 30 Breaths
– use the yoga actions below to centre in this pose and all poses that follow
ACTIONS:
Stabilizing: From both sides of the pubic bone, release the rectus abdominis in and then draw it up to the xiphoid process.
Broadening & Lengthening: INHALE into both sides of the floating back ribs (bottom of rib cage) to release and lengthen the lumbar spine down and the thoracic spine up.
SUKHASANA (Easy) with Garudasana arms 10 Breaths each crossing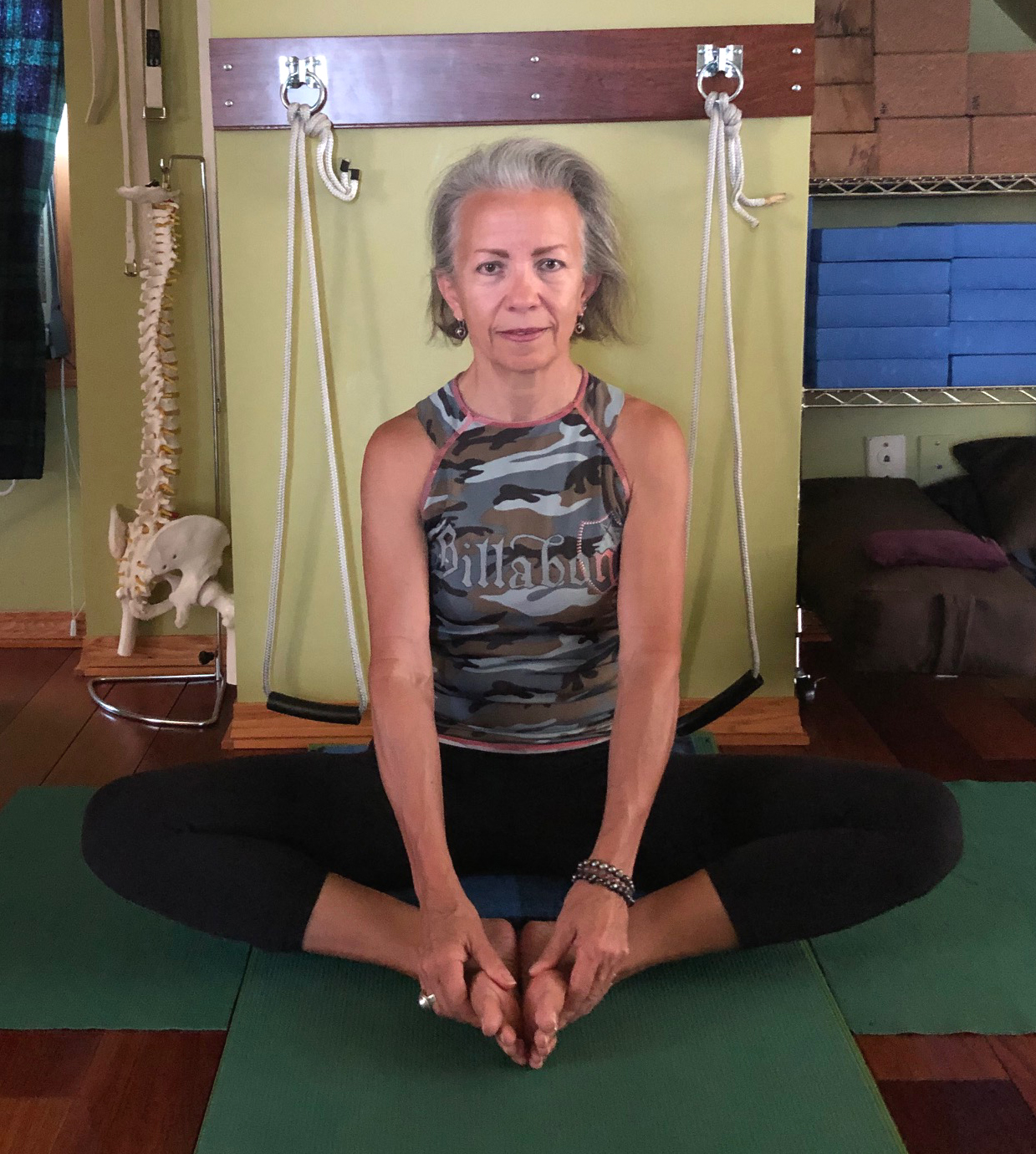 BADDHA KONASANA (Bound angle) 10 Breaths
to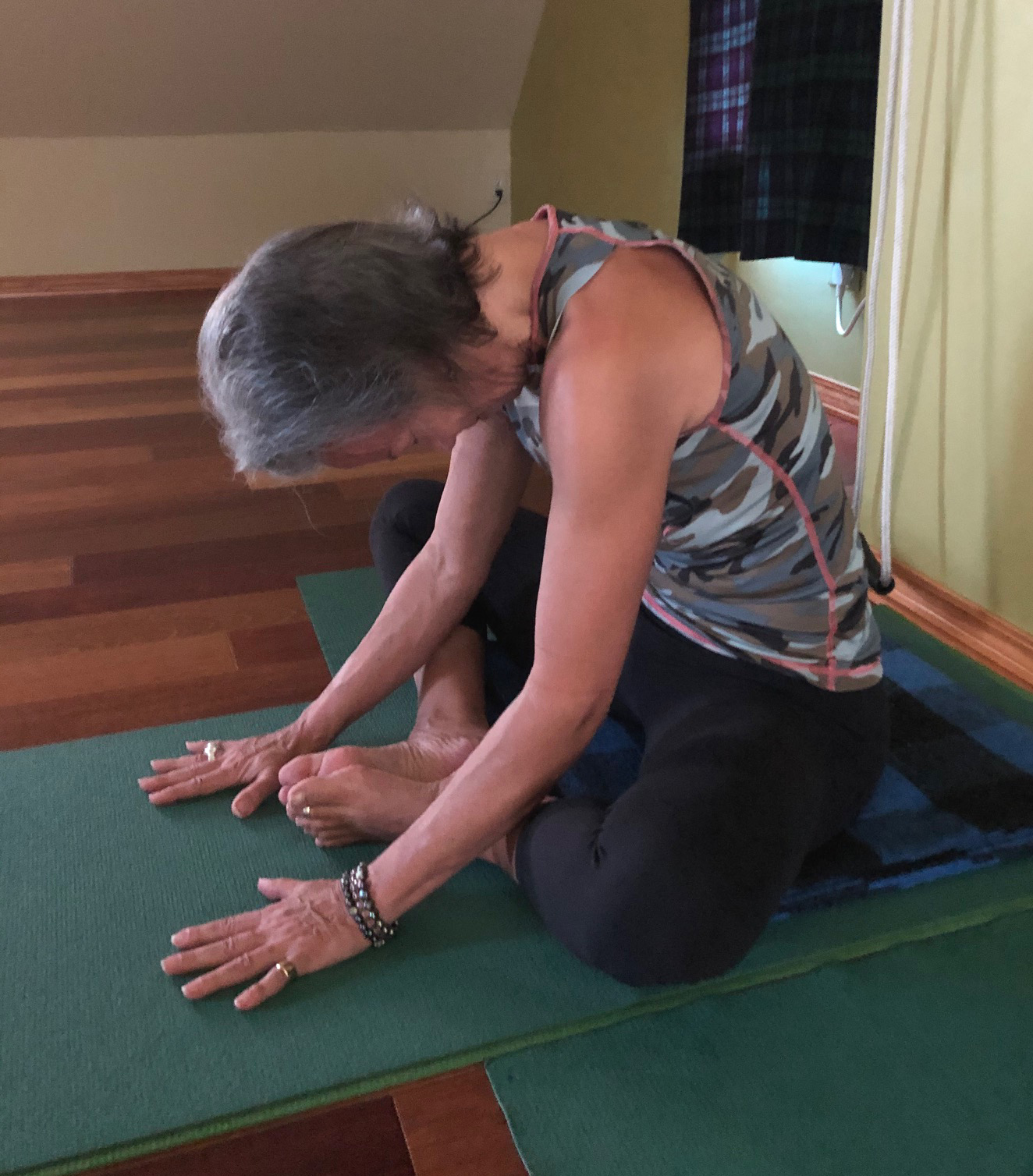 KAIUT FORWARD FOLDING BADDHA KONASANA 20 Breaths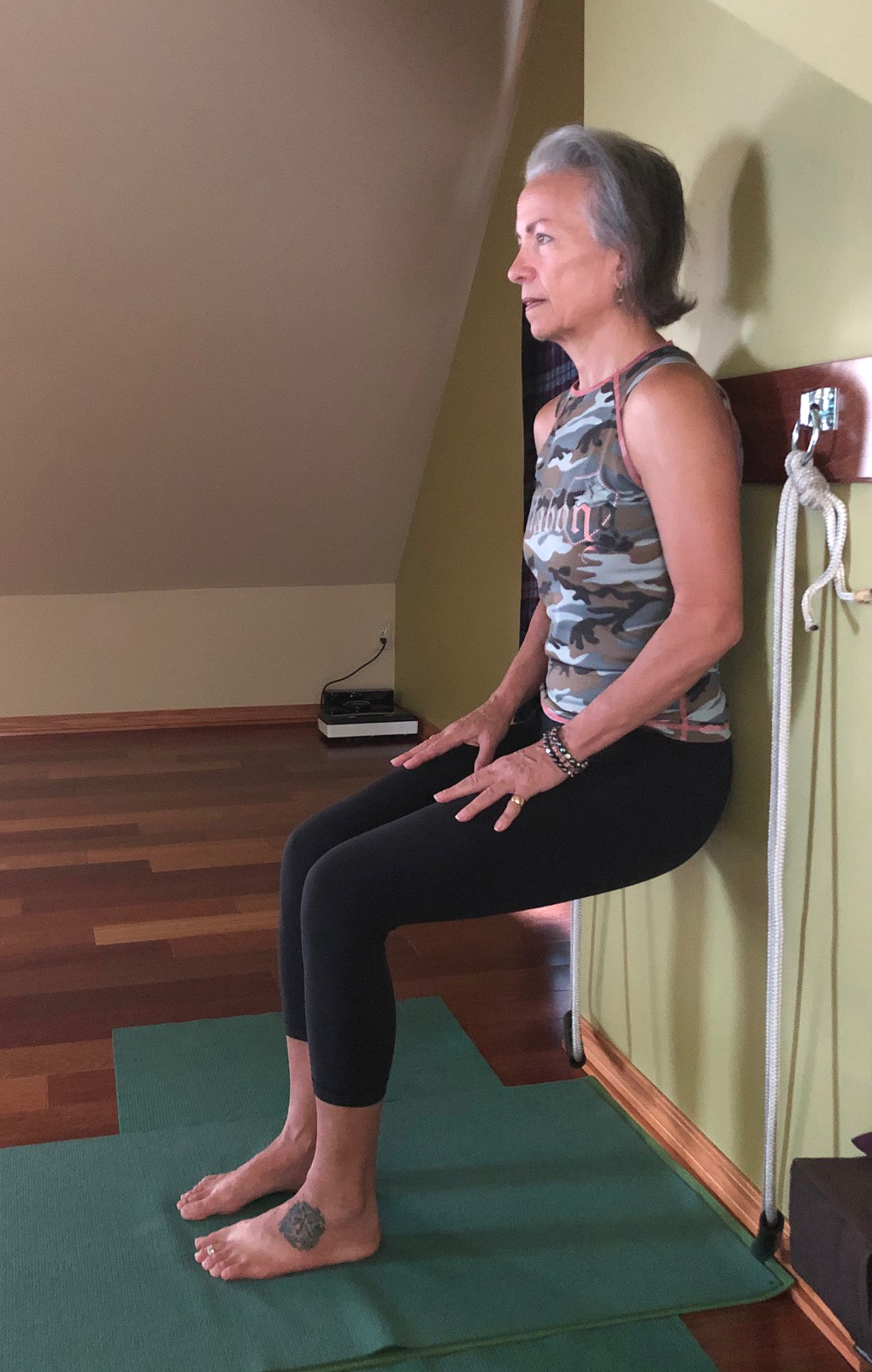 WALL-SUPPORTED UTKATASANA (Queen Chair) 10 Breaths
to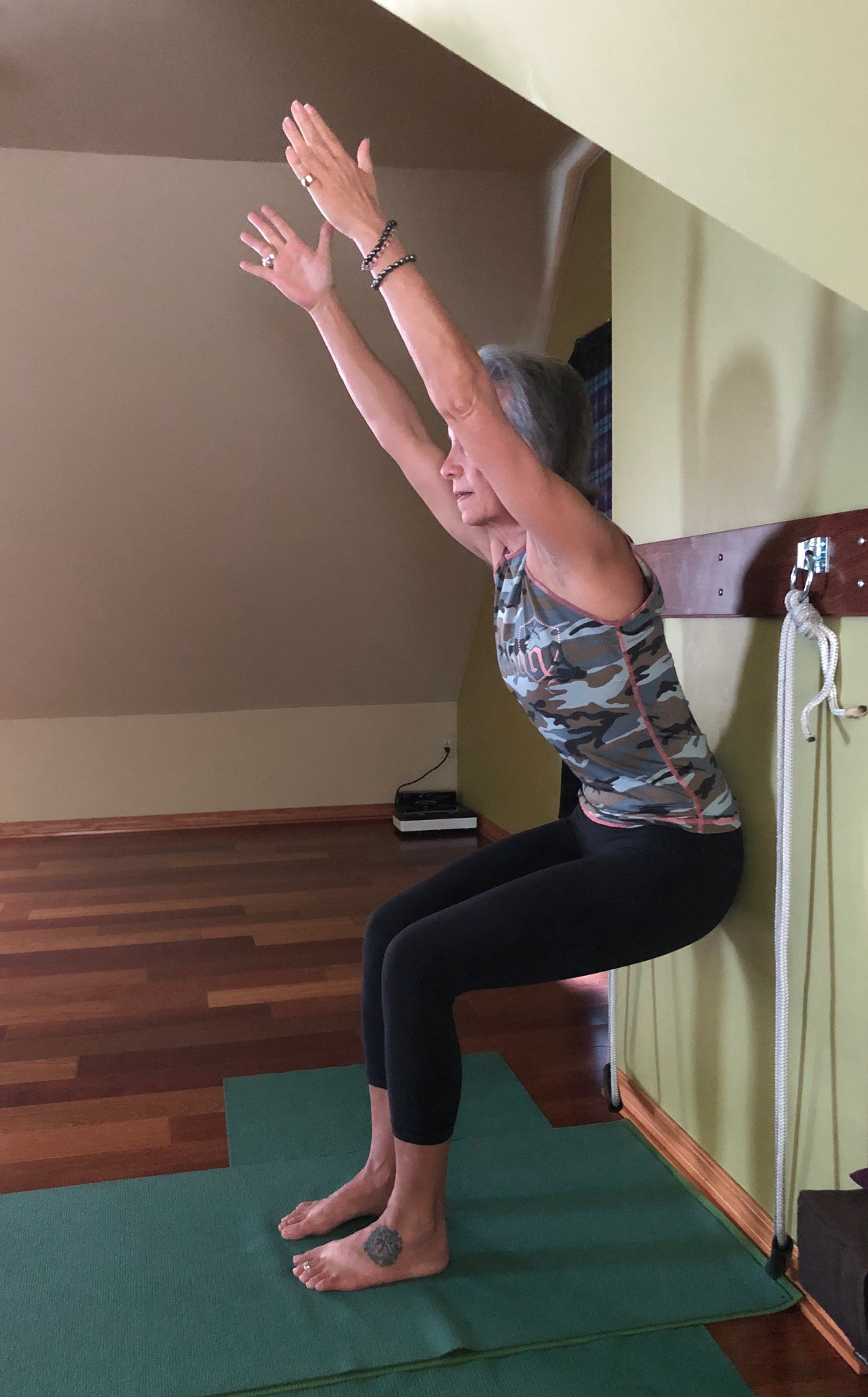 WALL-SUPPORTED UTKATASANA arms lifted 10 Breaths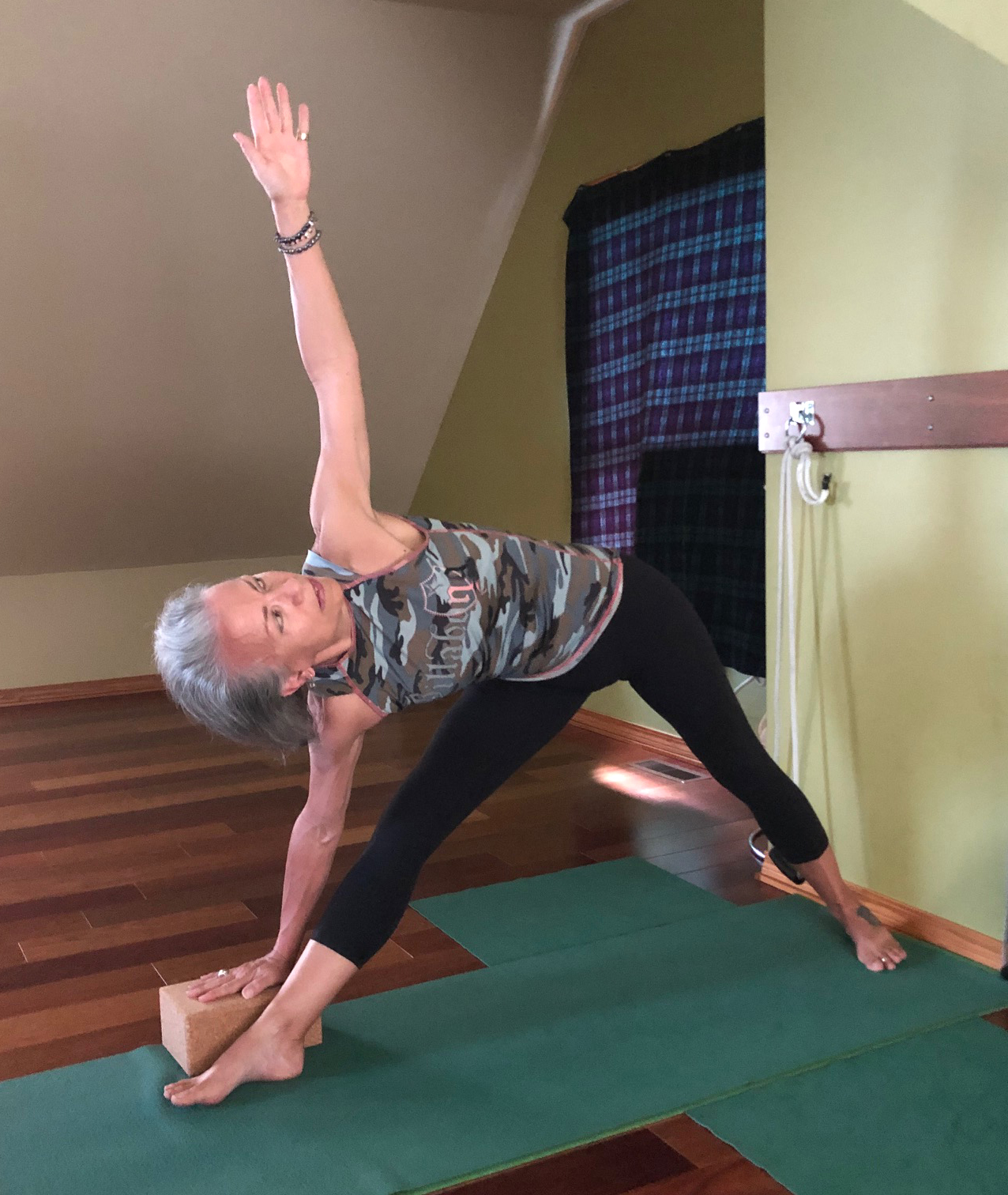 UTTHITA TRIKONASANA (Triangle) 10 Breaths each side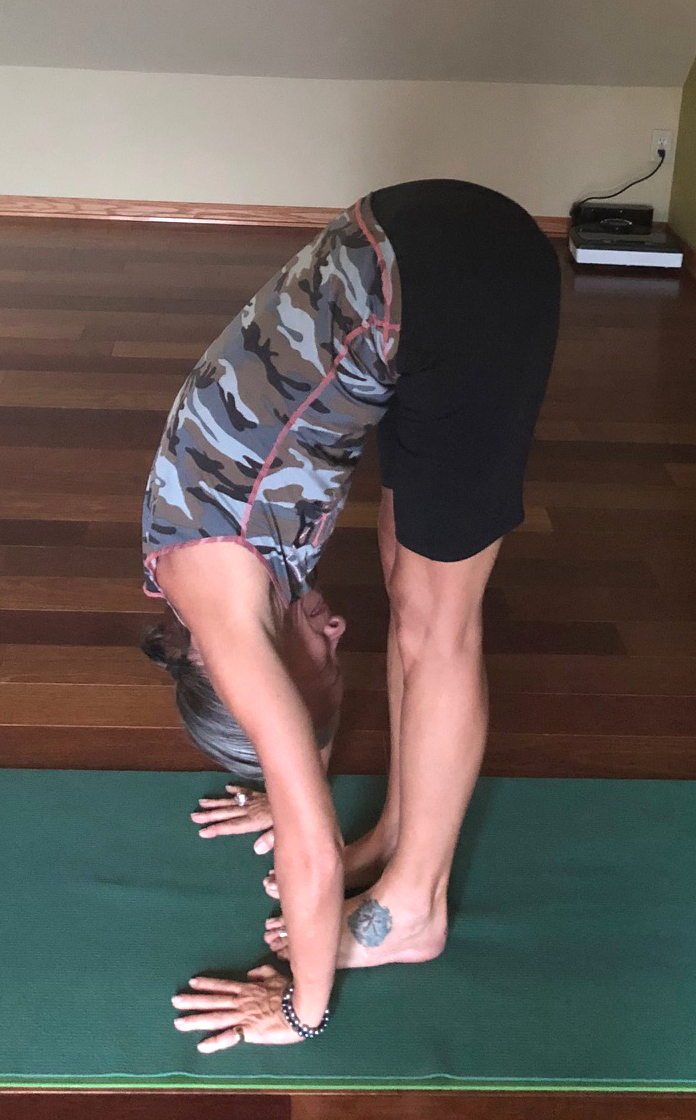 UTTANASANA (Standing Forward Fold) 10 Breaths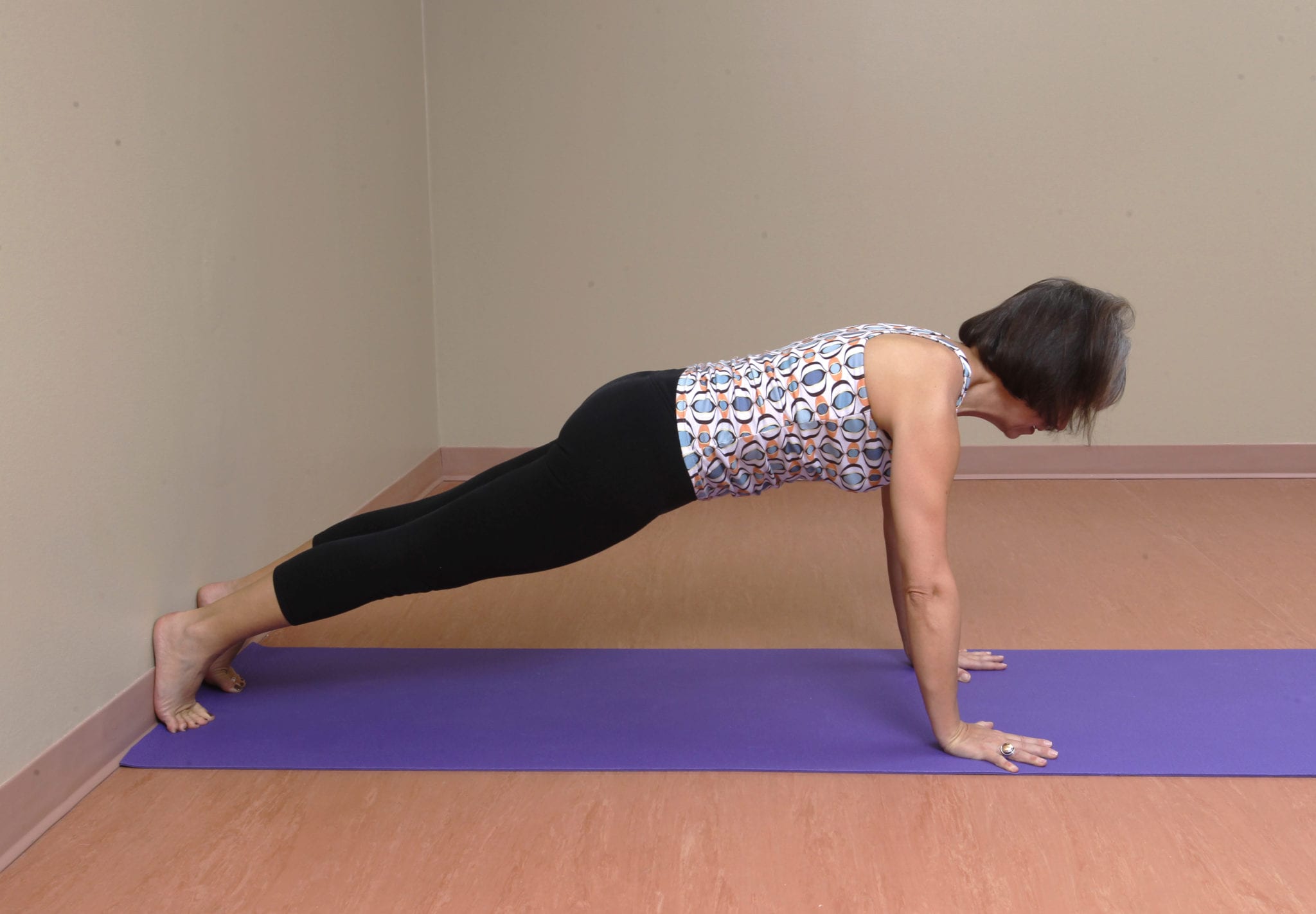 PLANK VINYASA 5 Breaths each pose
to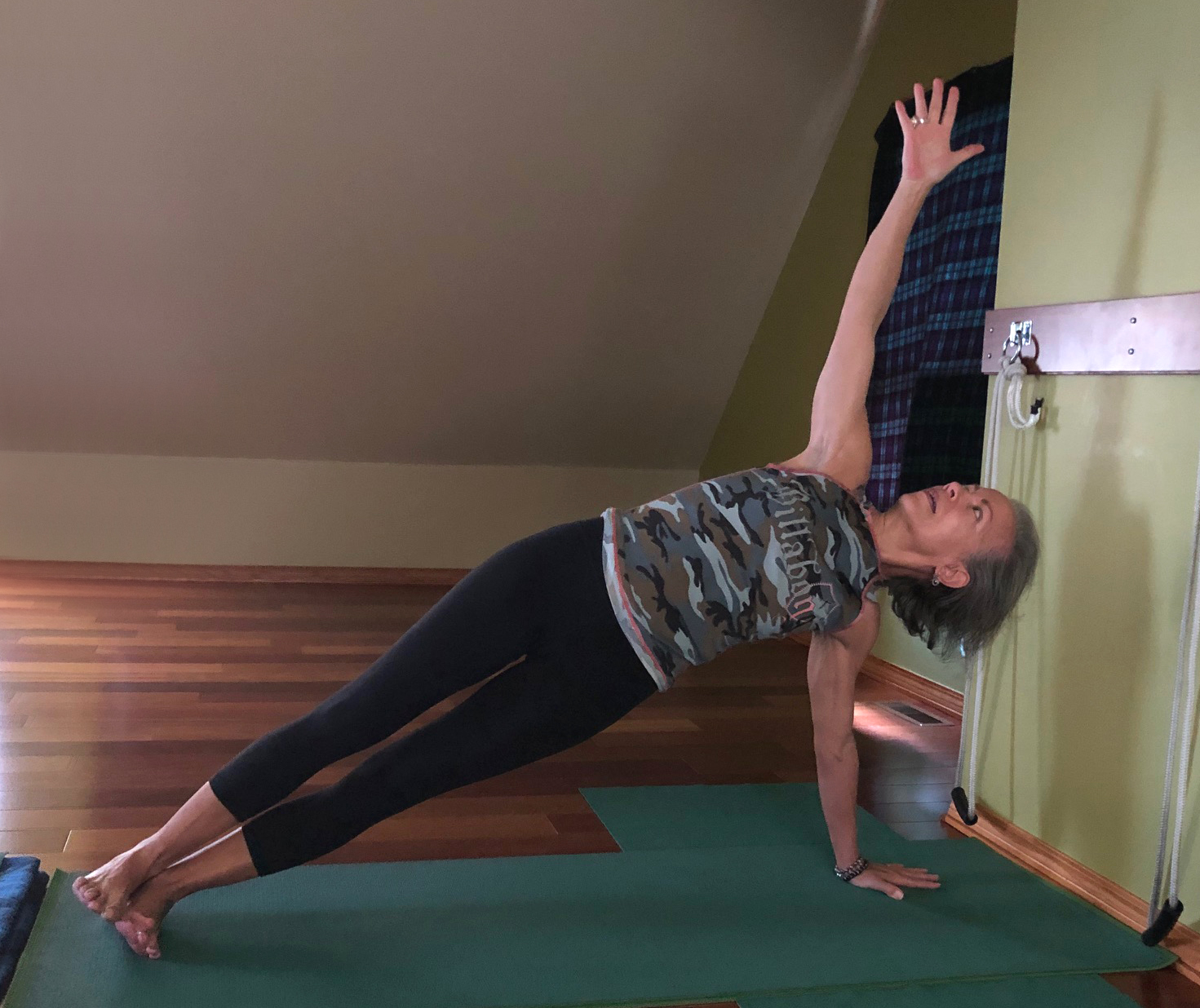 VASISTHASANA (Side Plank) 5 Breaths
to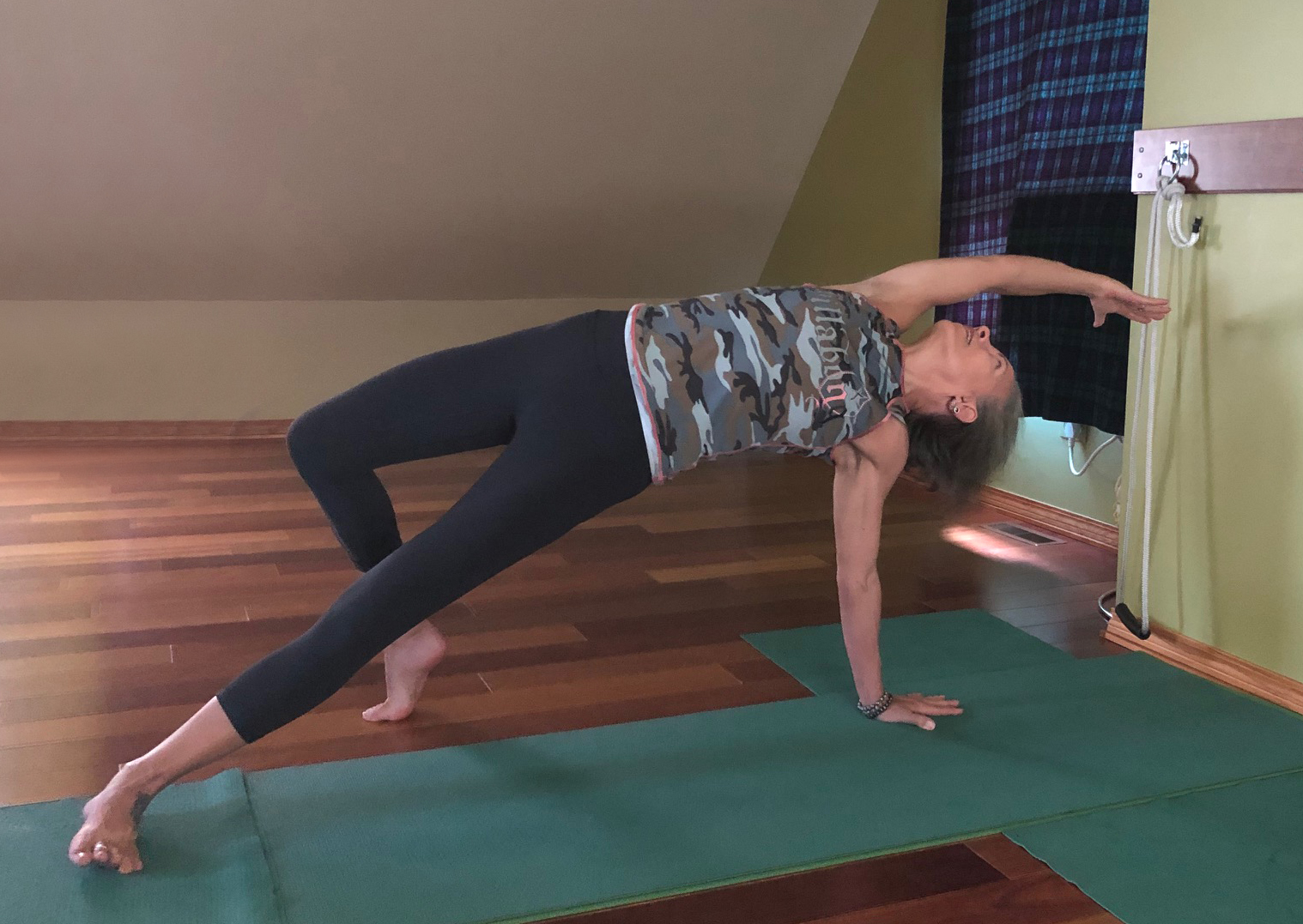 Camatkarasana (Wild Thing) 5 Breaths
Repeat vinyasa to other side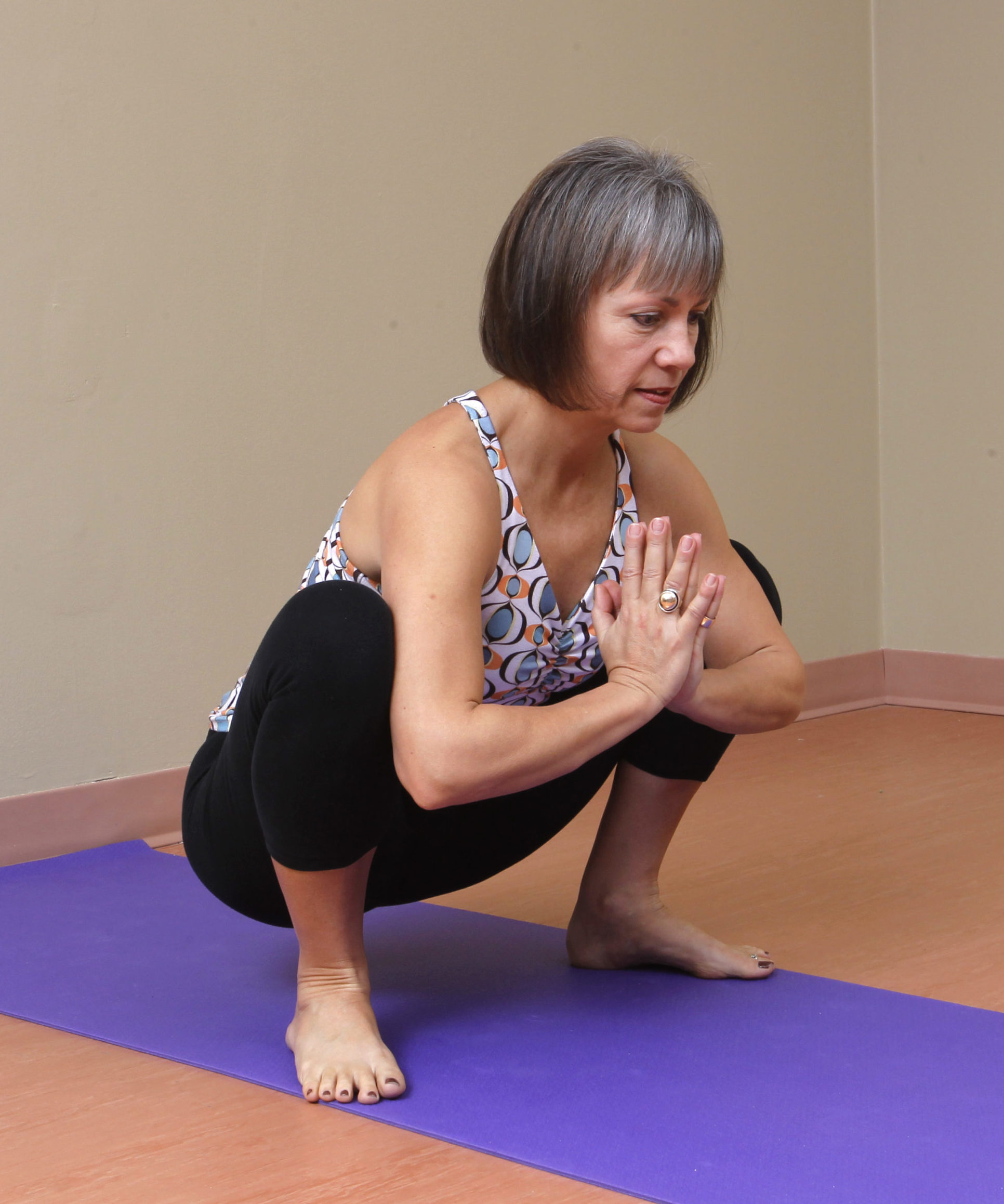 MALASANA (Garland) 10 Breaths
TITTIBHASANA (Firefly) 2 Reps 5 Breaths each variation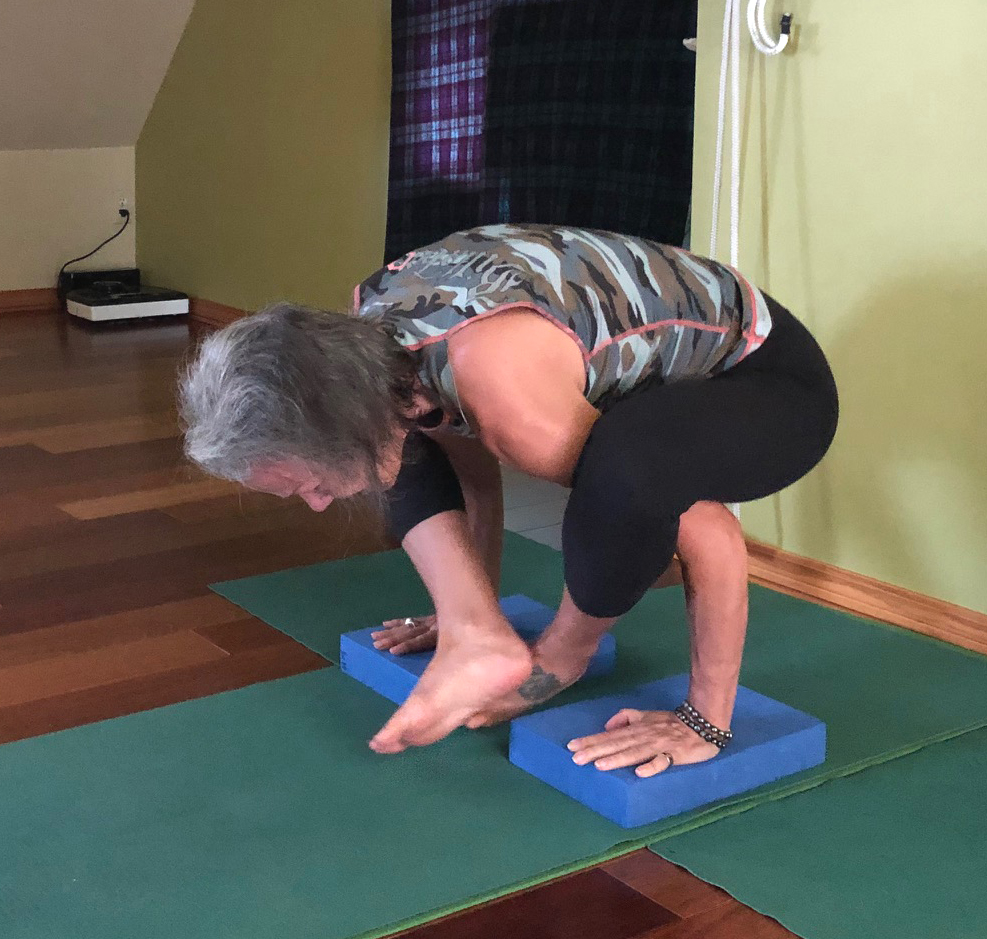 1) ANKLES CROSSED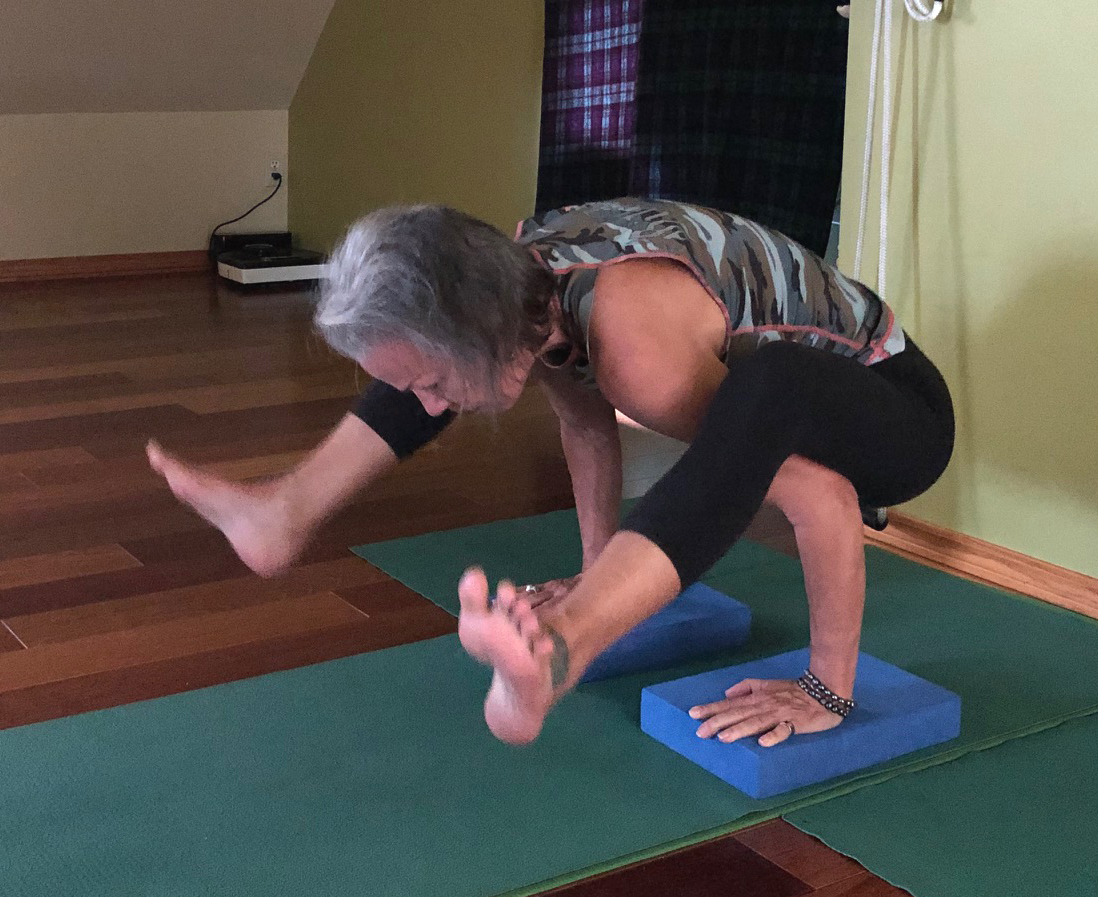 2) LEGS EXTENDED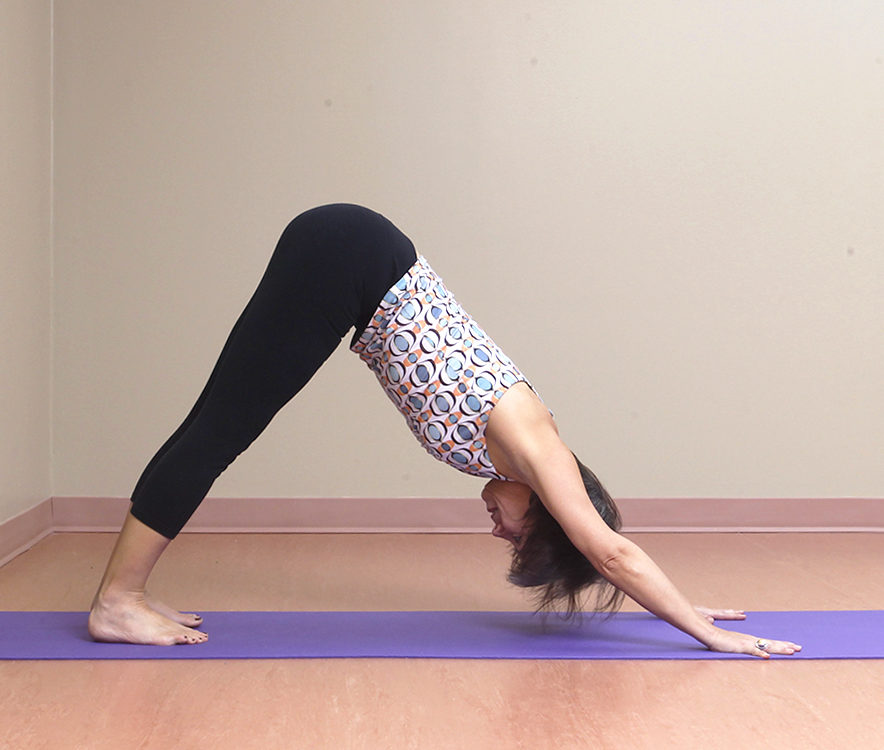 ADHO MUKHA SVANASANA (Downward-facing Dog) 10 Breaths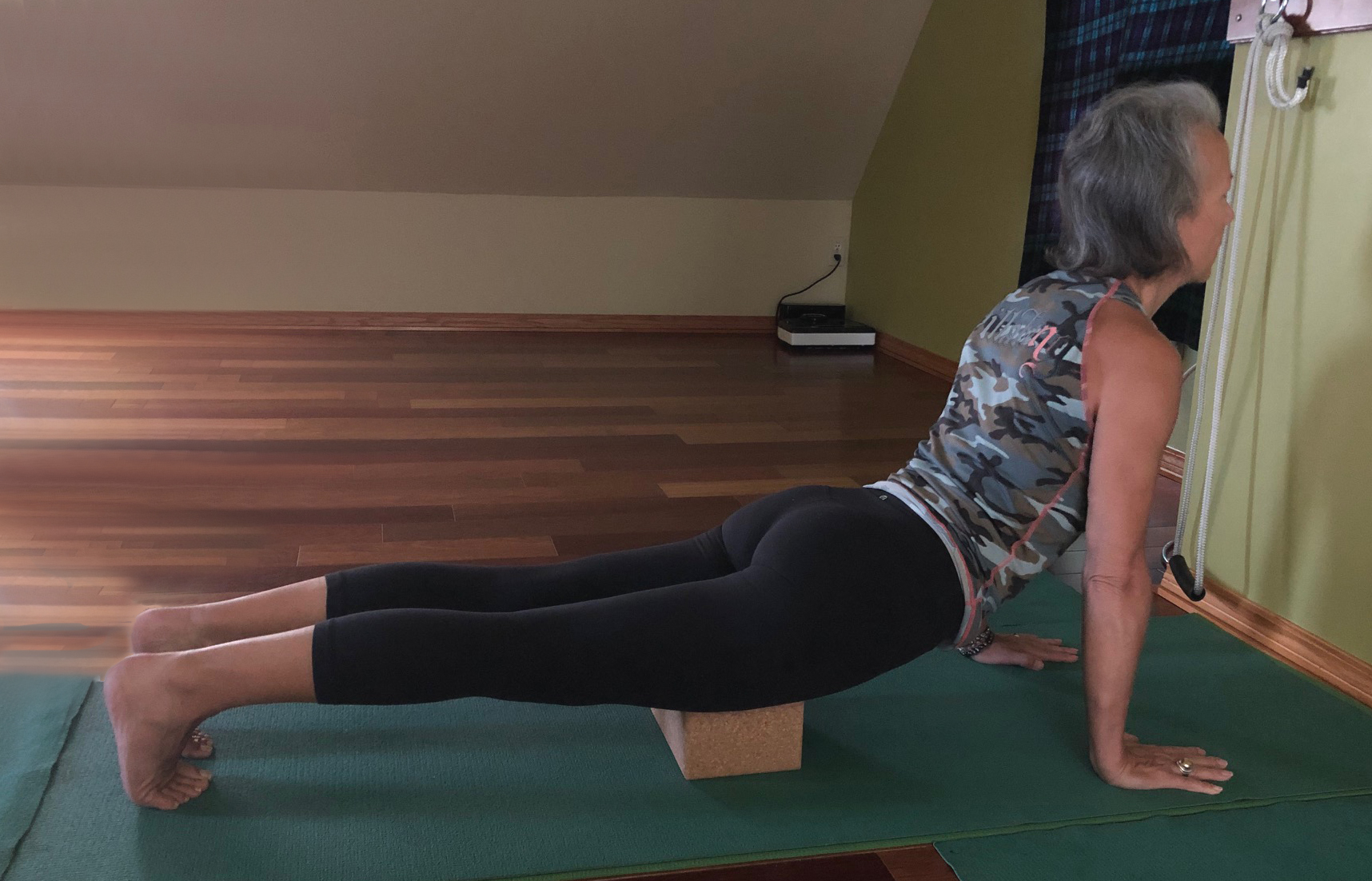 URDHVA MUKHA SVANASANA (Upward-facing Dog) 10 Breaths
– block under upper thighs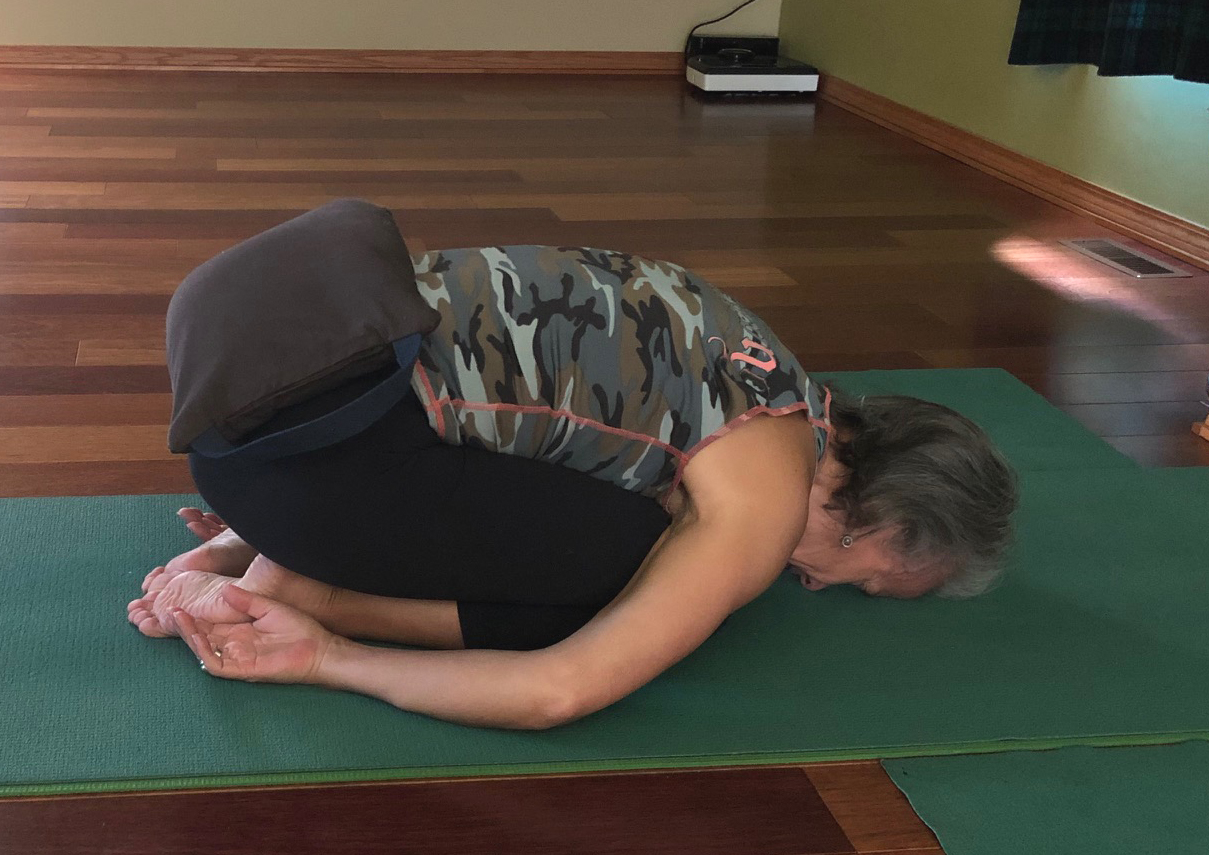 BALASANA (Child) 10-30 Breaths
– sandbag on sacrum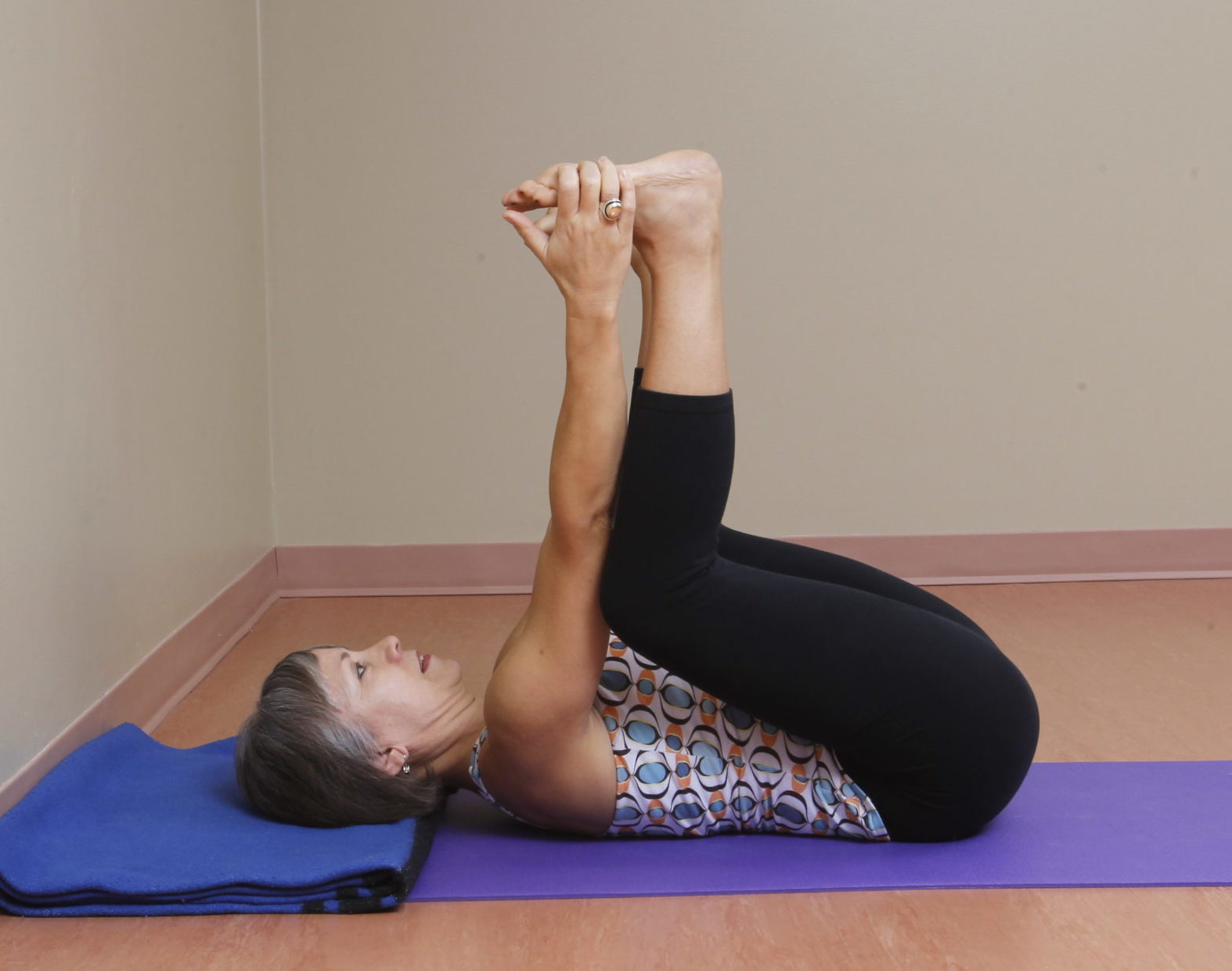 SUPINE DOUBLE LUNGE 10 Breaths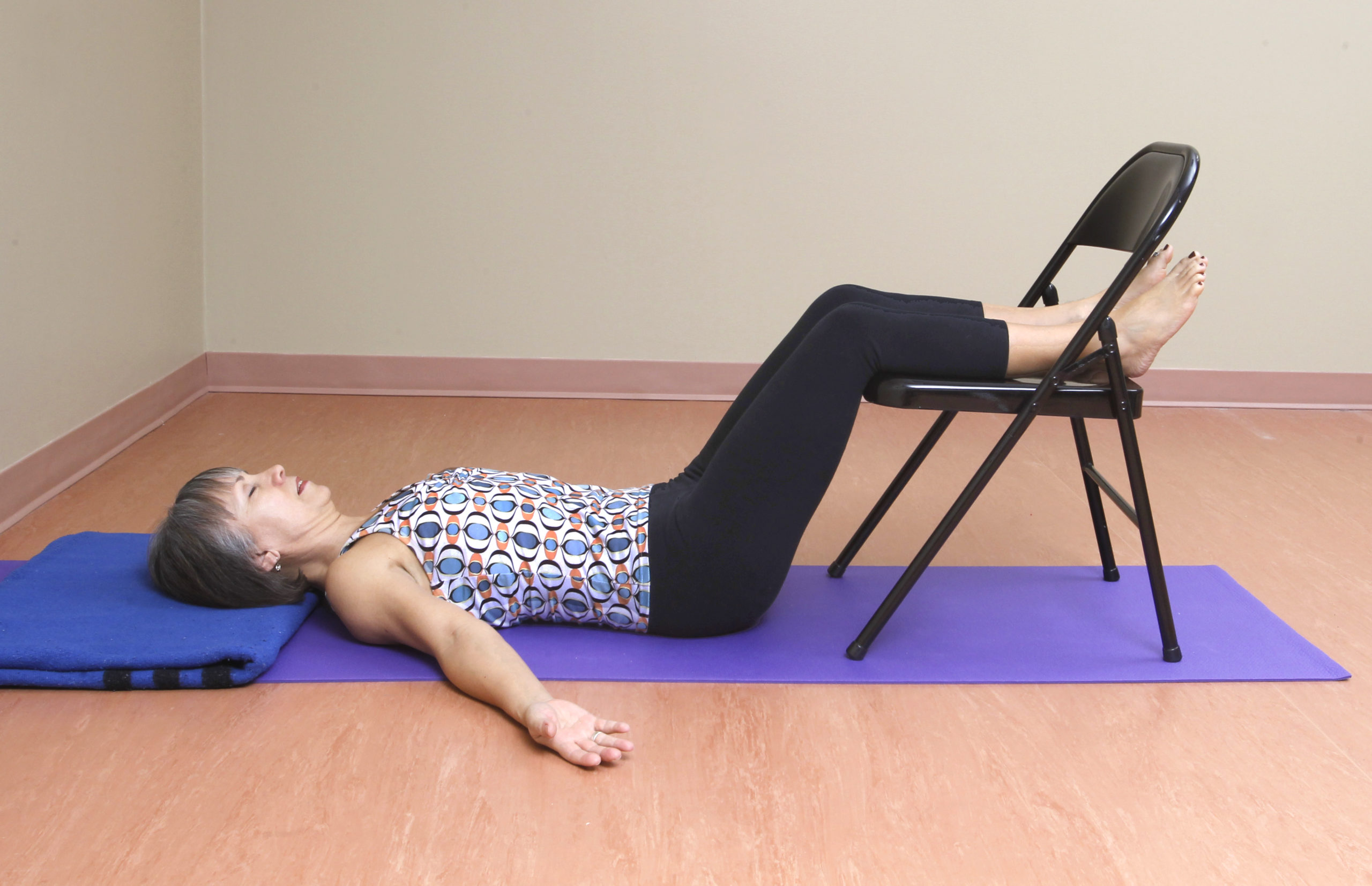 CHAIR SAVASANA (Corpse) 5-10 minutes