Yoga is the study of balance, and balance is the aim of all living creatures;
it is our home. Rolf Gates & Katrina Kenison
Arguably for most Beginner yogis, their main challenge is lengthening fascia and muscle tissue to provide greater flexibility. This process initially requires effort and is typically very sensational. In other words, stretching resistant tissue causes discomfort. Fortunately, as we progress in our practice both the effort and the degree of sensation reduce, and as we build our physical capacity, we ease into effortlessness without losing strength, length or balance.
Practising a sequence that leads us gently into a goal pose is an excellent path toward effortlessness. If you wish to use this practice method, choose the pose you want to concentrate on and then ask yourself the following two questions:

1. What needs to be strengthened in this pose?
2. What needs to be lengthened in this pose?
Once you have your answers, choose warm-up poses that meet these needs such as in the illustrated sequence below. Adding in a Yoga Action will certainly increase your awareness and concentration as well as deepen your experience of each pose. While you are completing your practice sequence, take note of your capacity to be gentle and to find ease within each pose.
YOGA ACTION:
1. INHALE into the centre of your Respiratory Diaphragm, and feel it expand front to back and side to side.
2. EXHALE your abdominals back toward the face of your lumbar spine.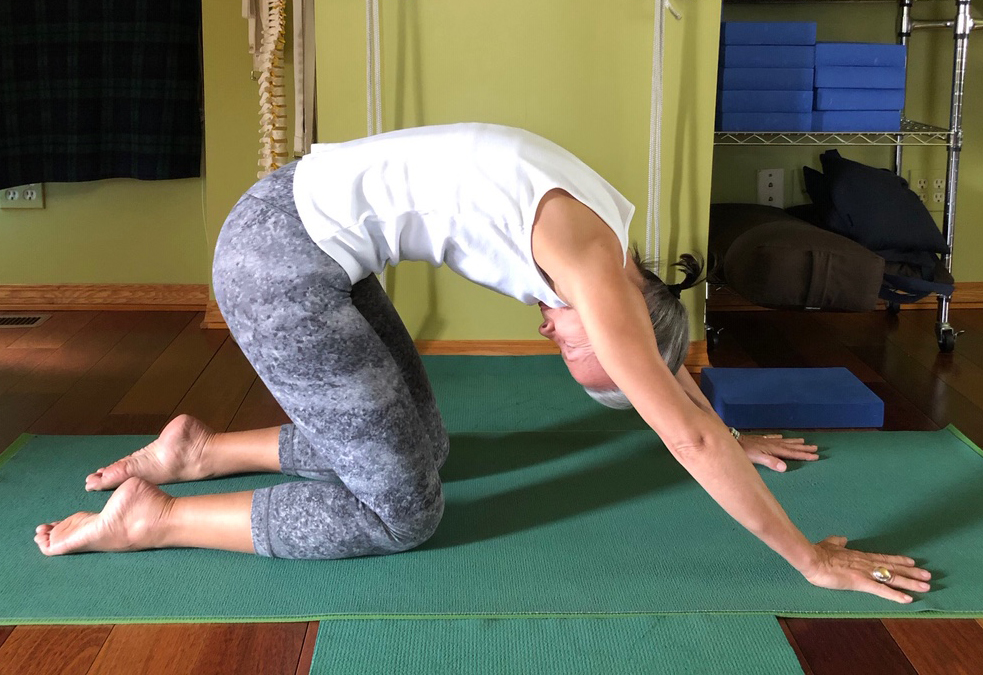 All 4s: CAT & COW 5 Reps
– INHALE into Cat; EXHALE into Cow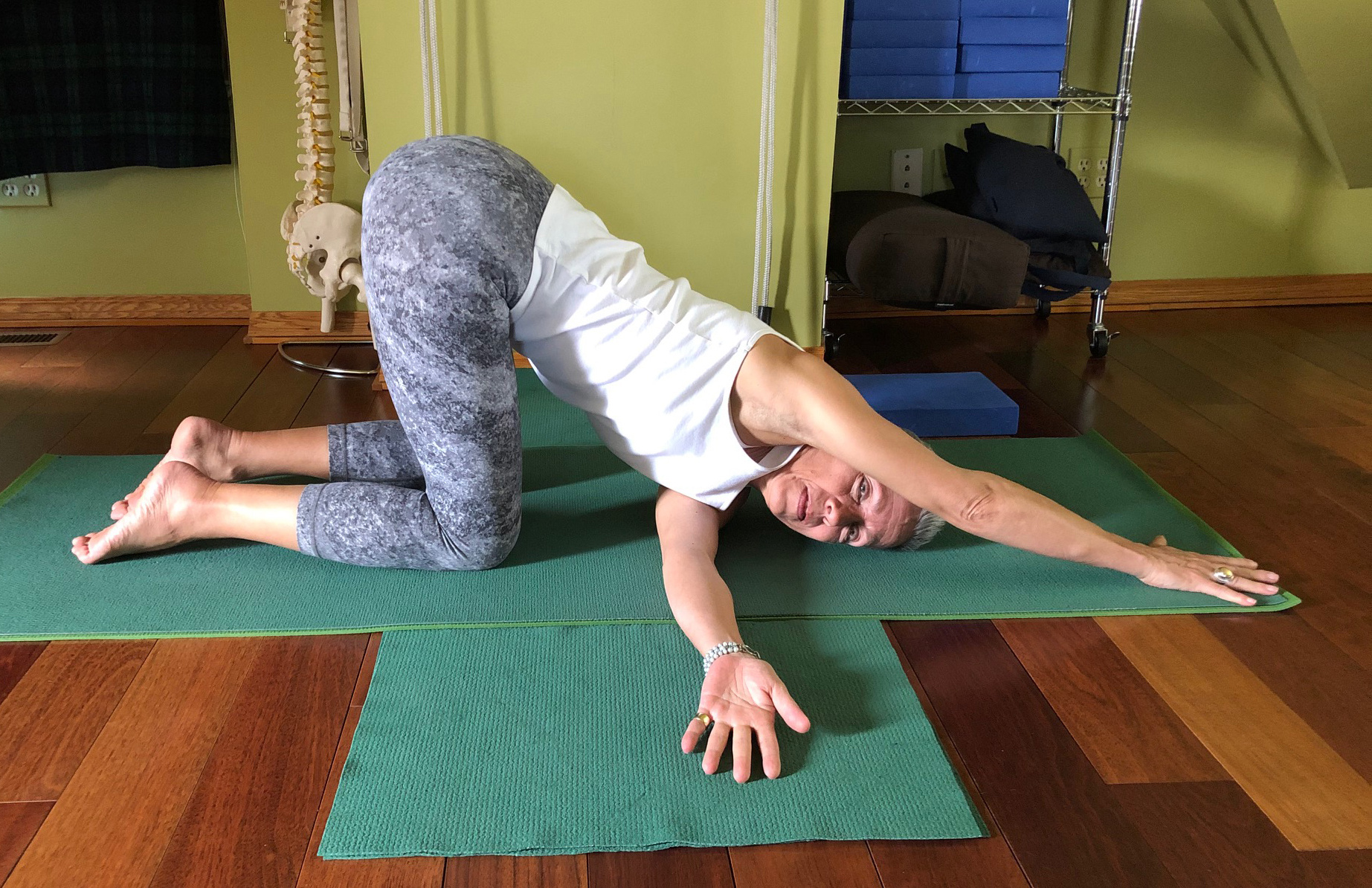 THREAD THE NEEDLE 10 Breaths each side
– release side of head & shoulder to the mat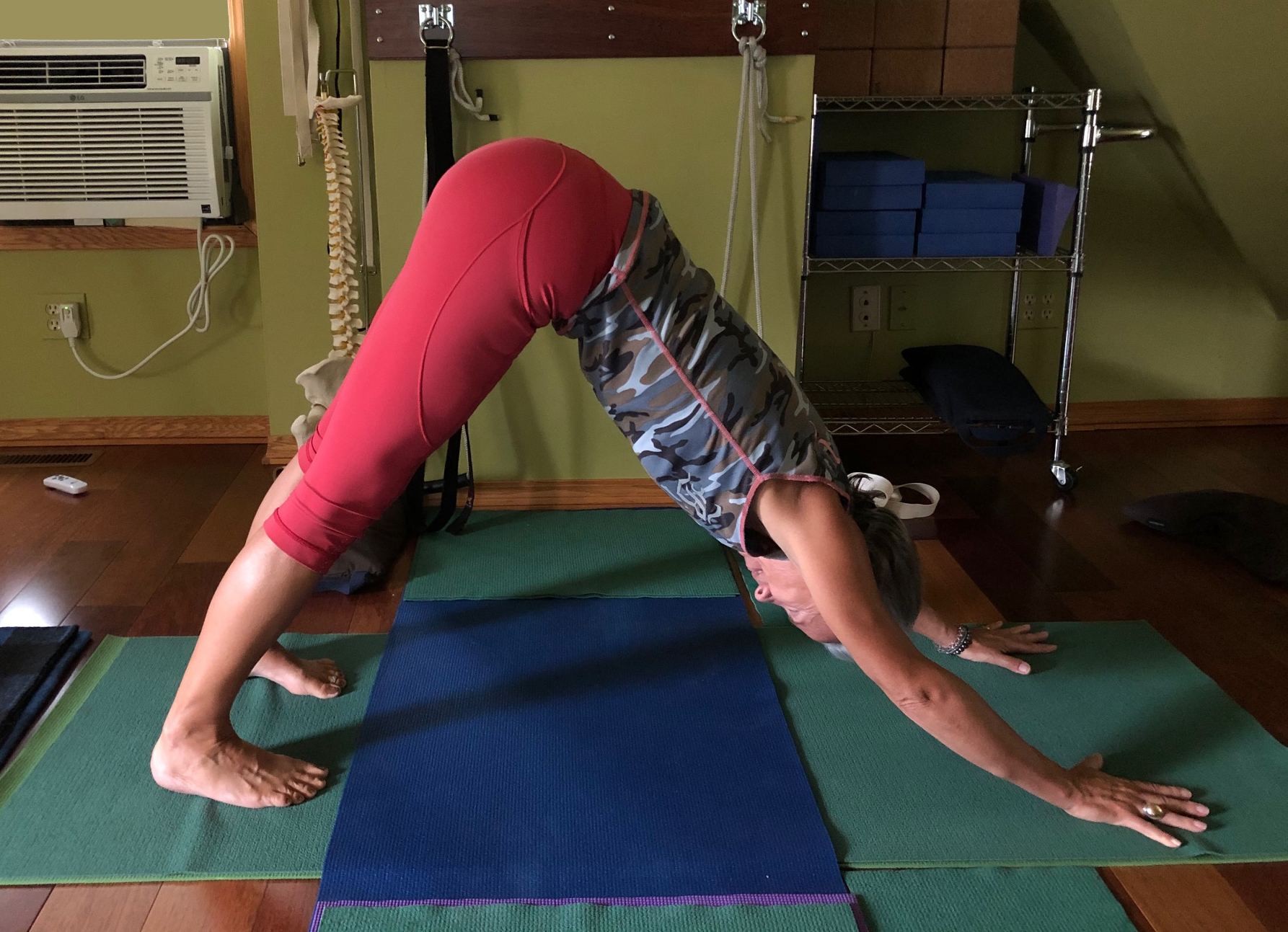 WALKING ADHO MUKHA SVANASANA 5 Reps each leg
– alternately bend & straighten each knee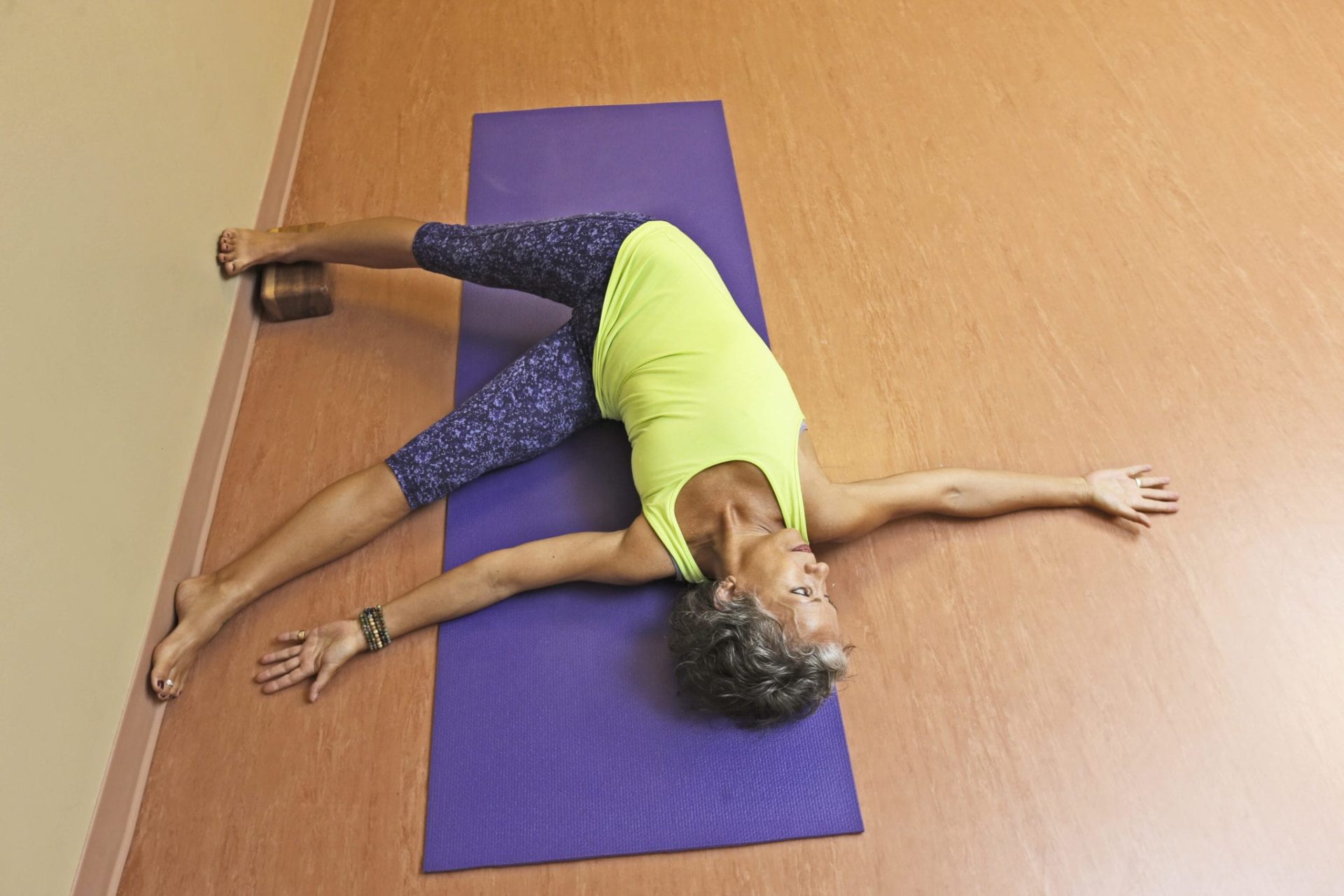 SUPTA UTTHITA TRIKONASANA (SUPINE TRIANGLE) 20 Breaths each
– both shoulder blades rest on the floor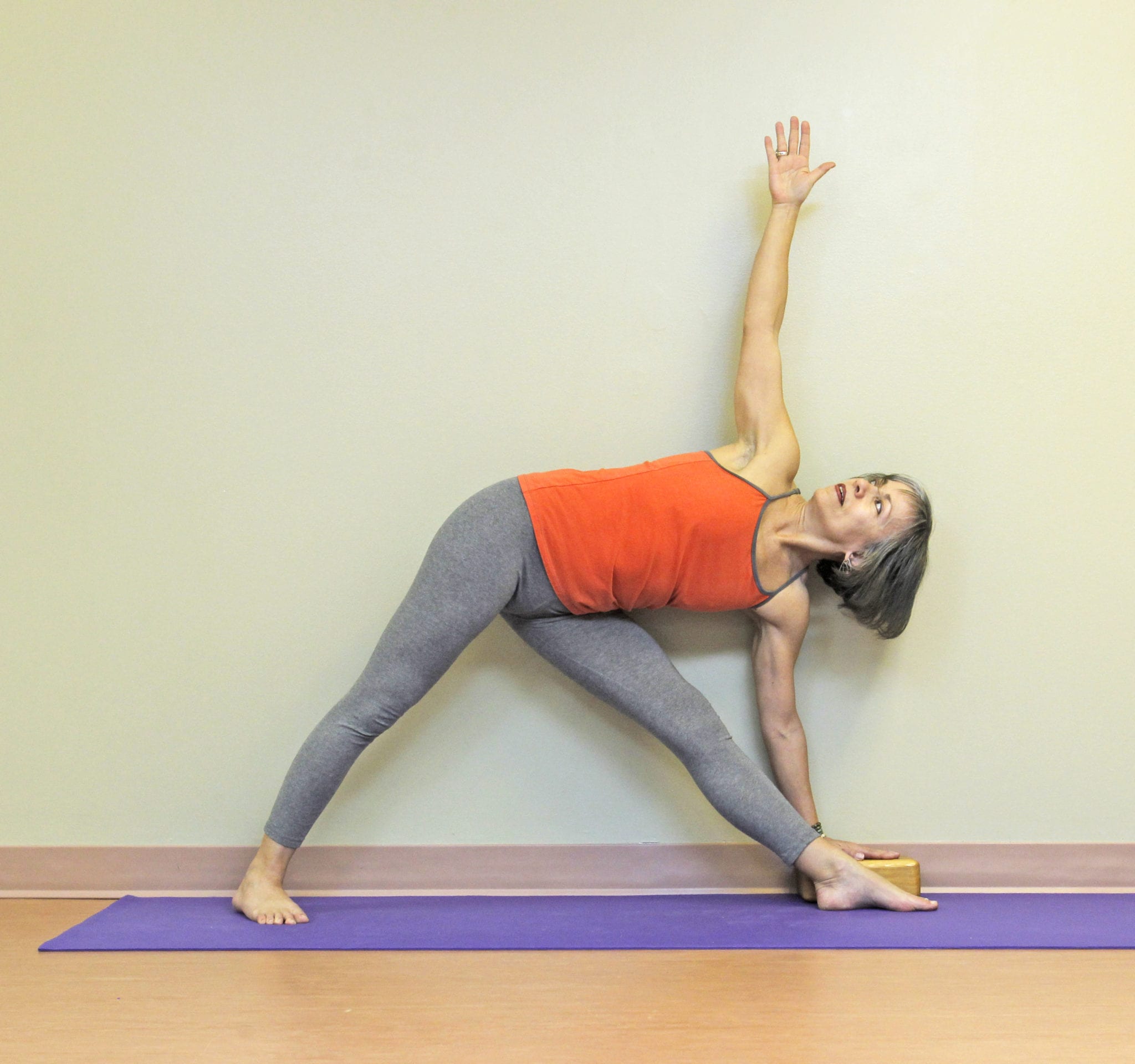 WALL-SUPPORTED UTTHITA TRIKONASANA (TRIANGLE) 10 Breaths each
– outer hip & upper shoulder rest into wall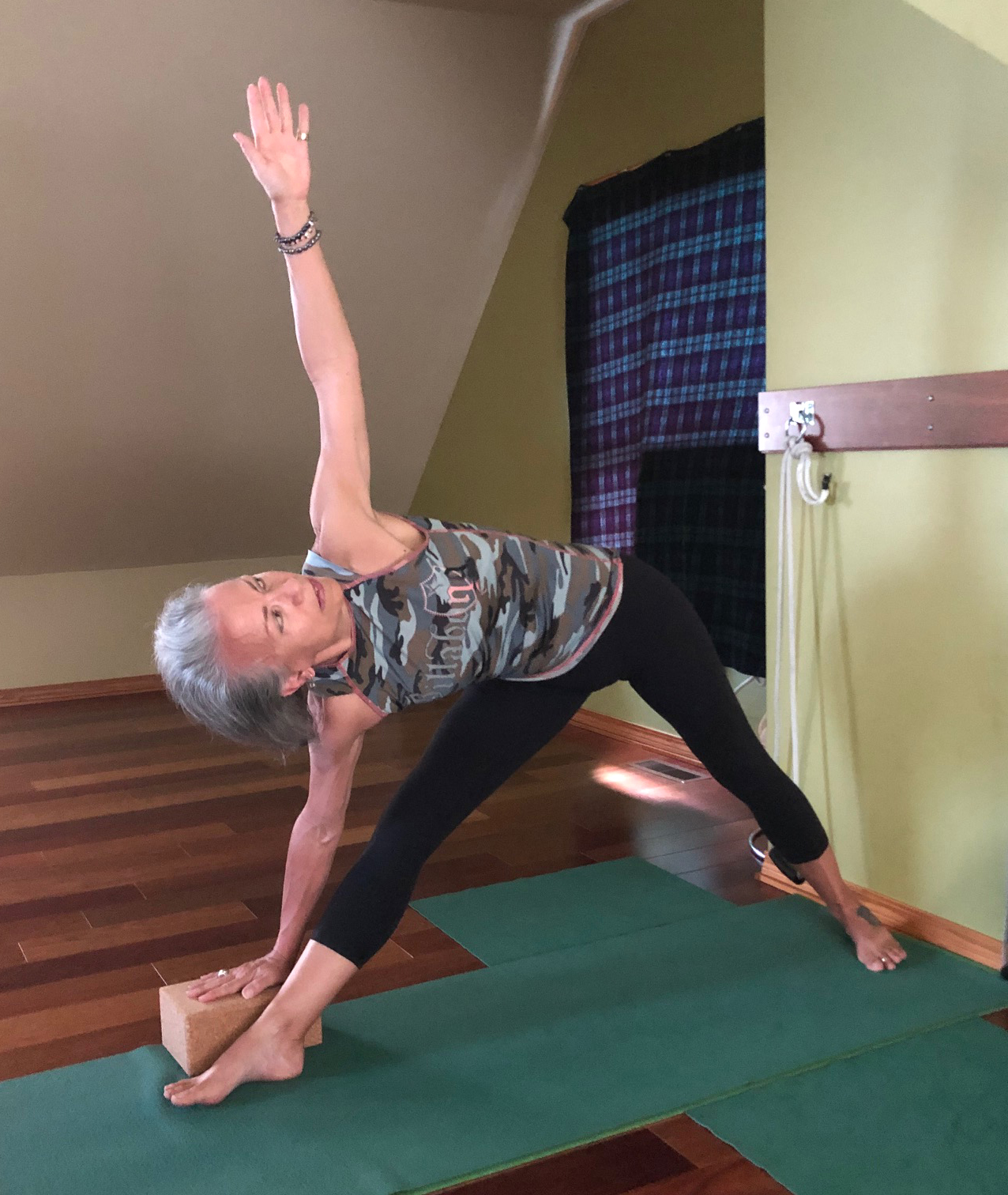 UTTHITA TRIKONASANA (FULL TRIANGLE) 10 Breaths each
– inner body weight is balanced between right & left foot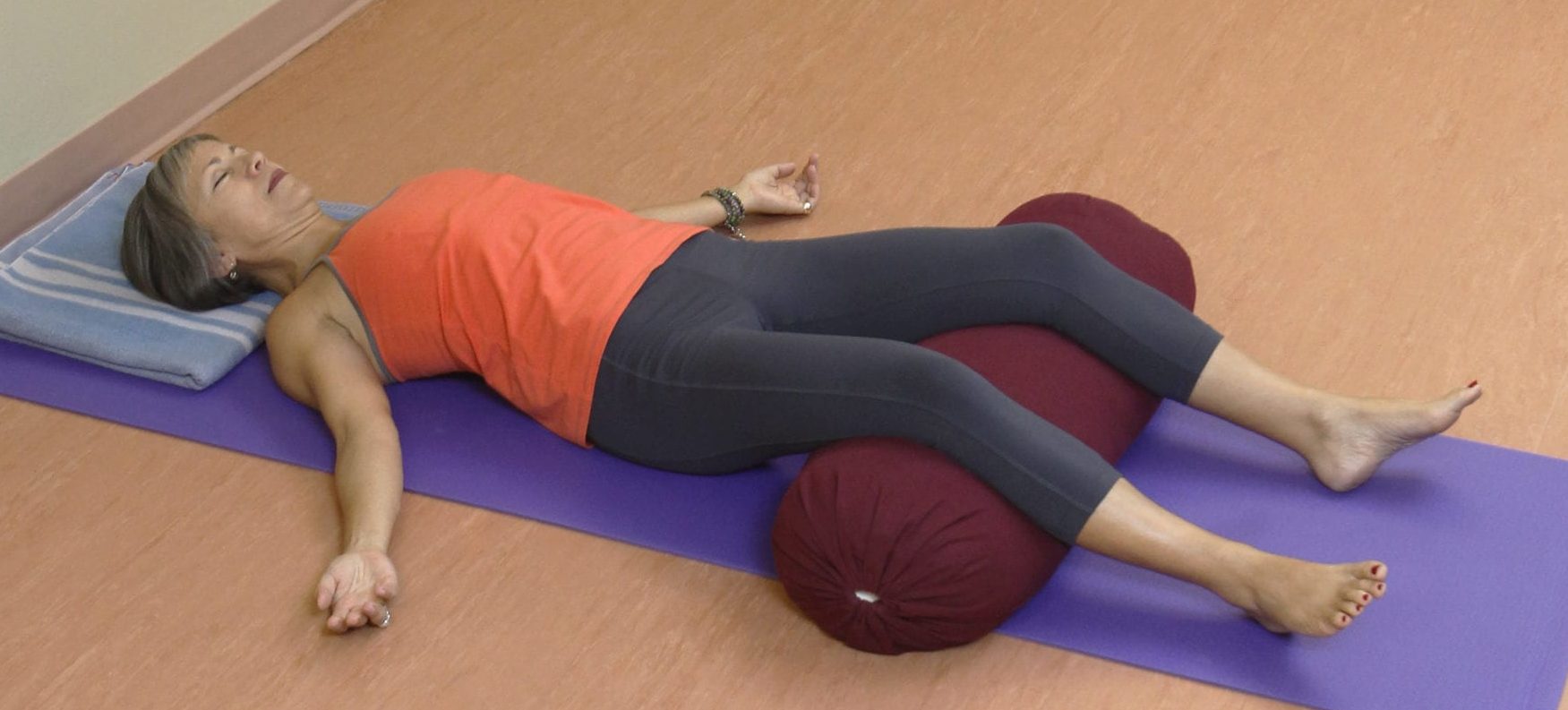 SAVASANA 5 – 10 Minutes
May your day be filled with gentleness and ease. Namaste.