During times of social isolation from friends and even close family members, we especially need heart-warming and heart-opening rituals and experiences. These practices remind us of the vital role loving-kindness plays in healing, growth and transformation, which becomes even more significant when physical touch and emotional connection occur from a distance.
Myself, I find it hard to believe that a year of COVID restrictions has depleted my daily hugs and kisses practically to zero. We're all feeling strangely love-starved while mental illness globally catapults toward "epidemic" proportions. There couldn't be a better time to re-open our diminishing heart spaces and treat ourselves to the self-love efficacy of bending over backwards. And, who are we bending over backwards to support? Why ourselves as well as everyone who is near enough to feel our energy expressing outward.
Expand your heart, lungs and rib cage with the following practice. Remember to begin by sitting quietly in a seated posture (Virasana, Sukhasana or Siddasana) while you practice the Yoga Actions outlined below. I included the seven beginner backbend poses from last week as a warm-up for the deeper more complex poses that follow after.
YOGA ACTIONS:
Connect the Right sit bone to the Right heel bone (down the back of the leg). Do the same on the Left side. Feel for the energetic rather than muscular connection.
Consciously move the front of the thighs toward the back of the legs. Only use your awareness to relax and release the thigh bone. This is not a muscular action. Do not press or force the bone back.
INHALE into the back edge of the Respiratory Diaphragm (where the lumbar and thoracic spine join) to expand and broaden the rib cage. Feel the front low ribs soften into the body.
Beginner Backbends:
BITILASANA (Cow Pose)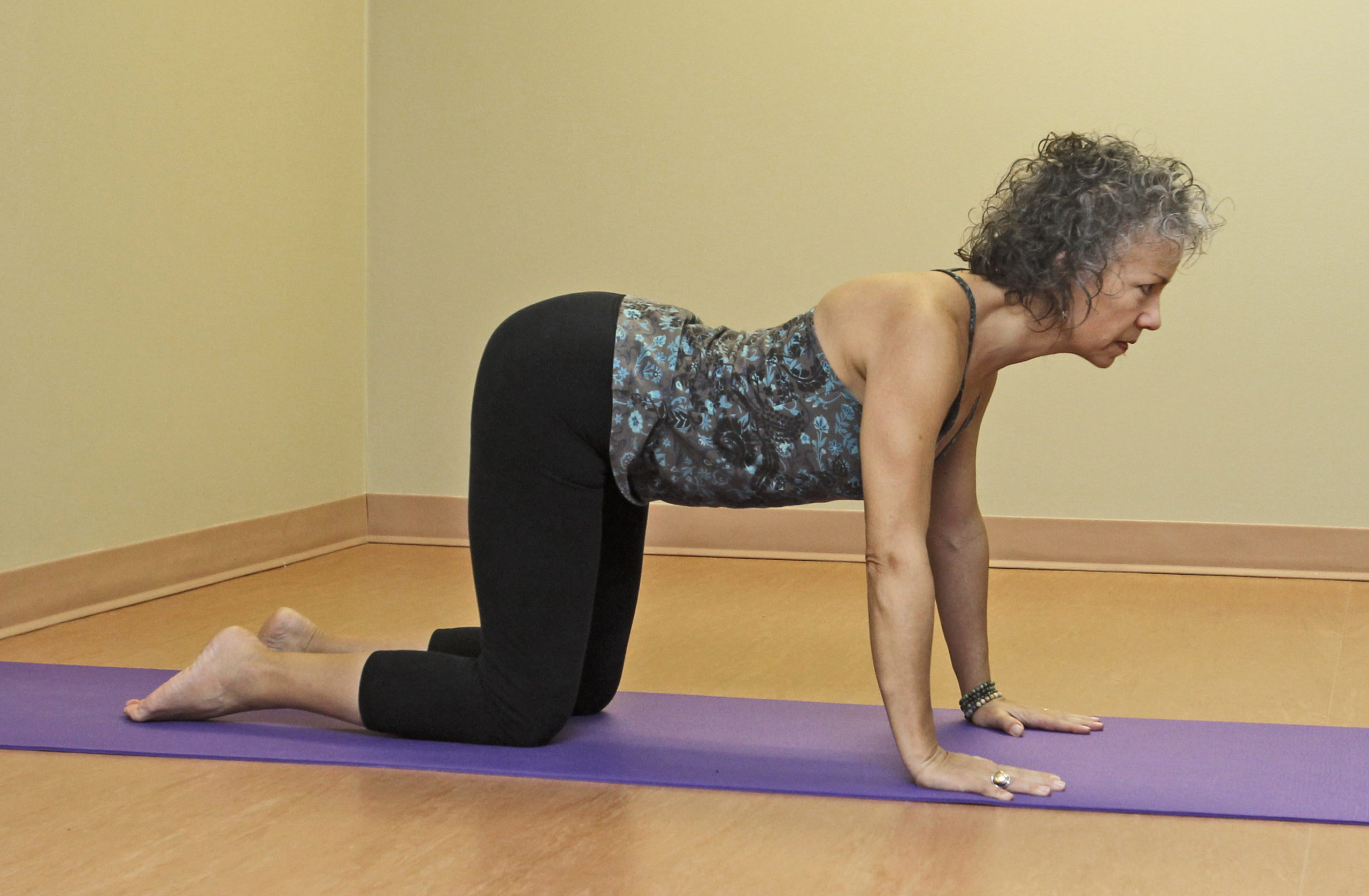 BHUJANGASANA (Cobra Pose)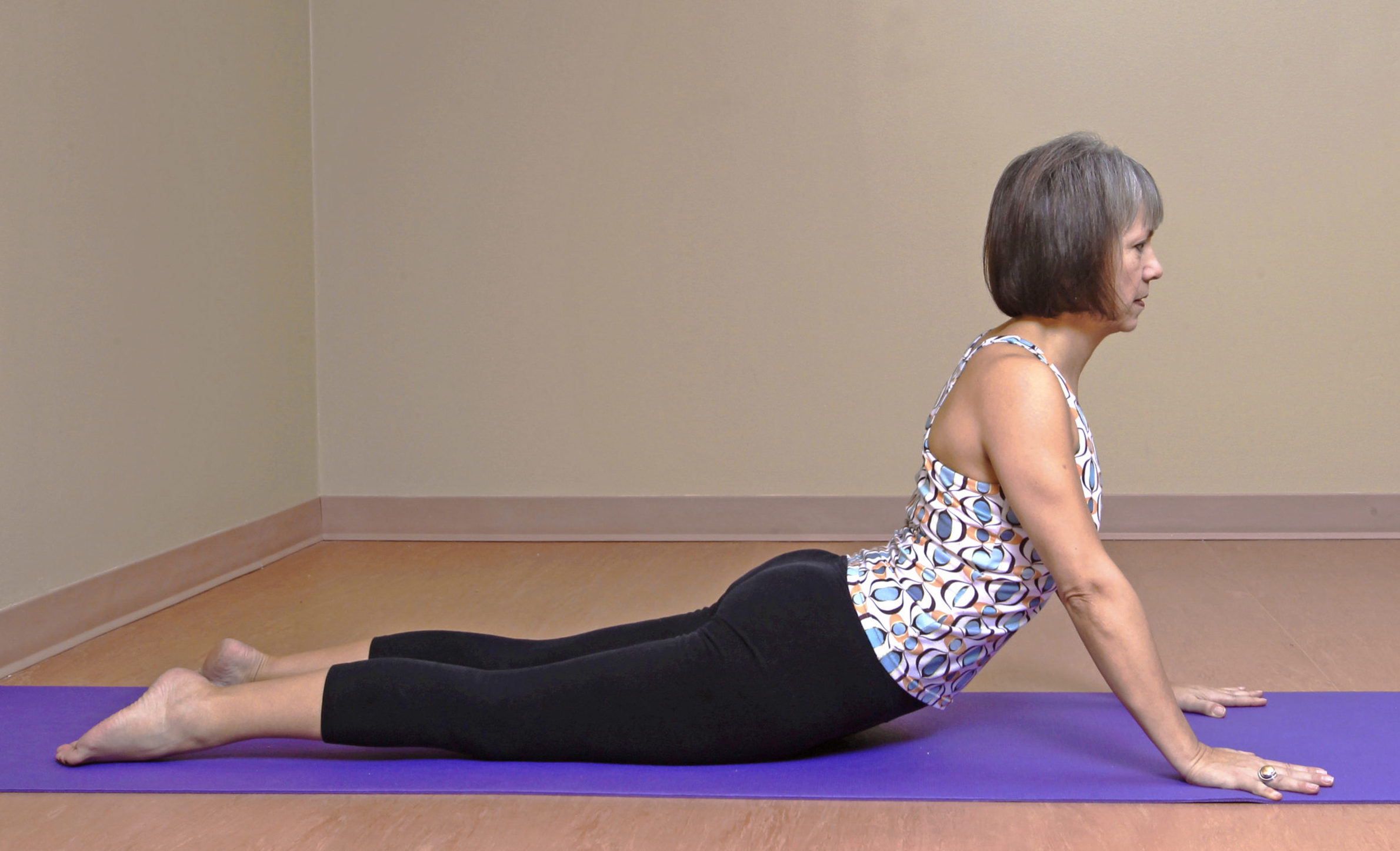 URDHVA MUKHA SVANASANA (Up Dog Pose)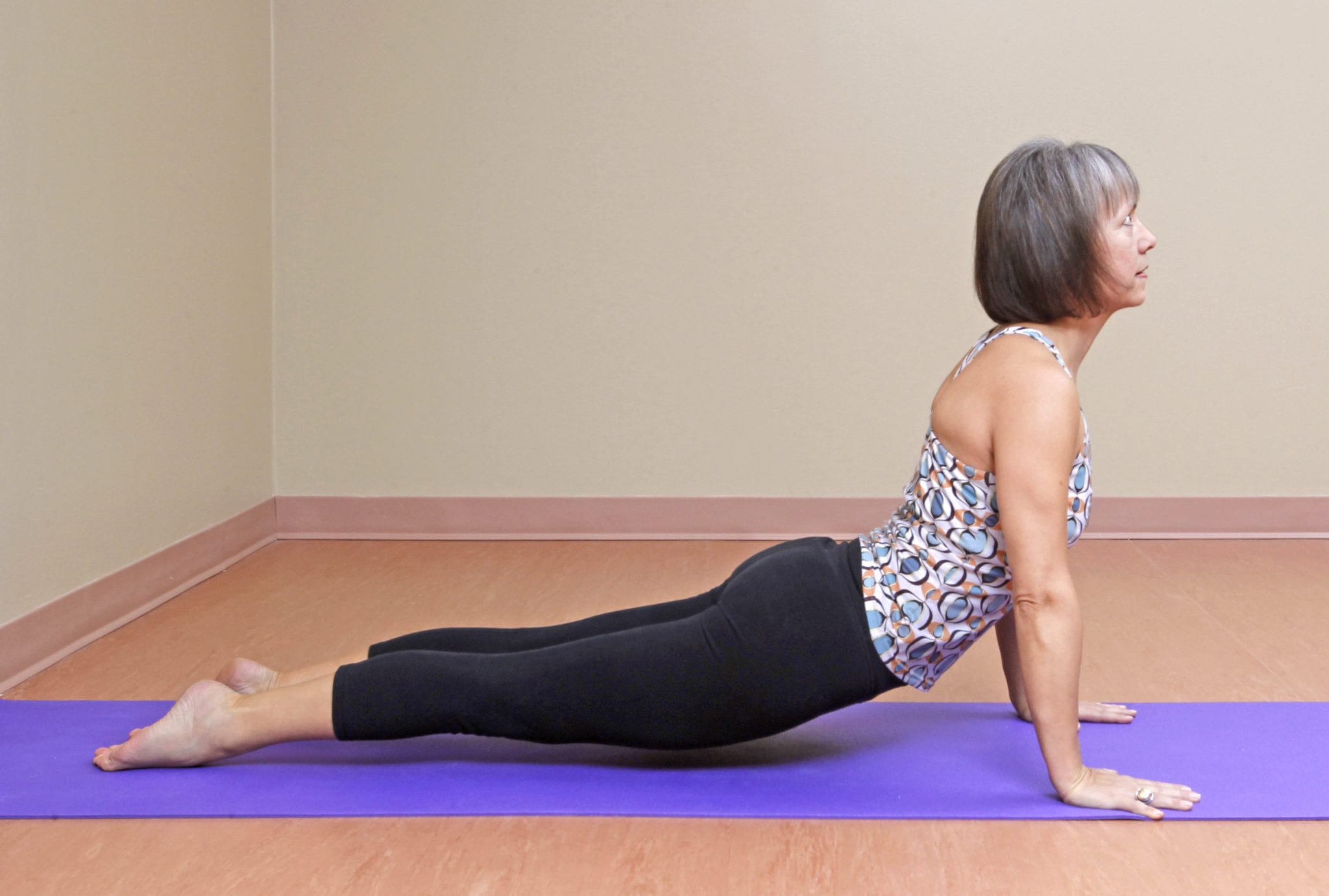 SETU BANDHA SARVANGASANA (Bridge Pose)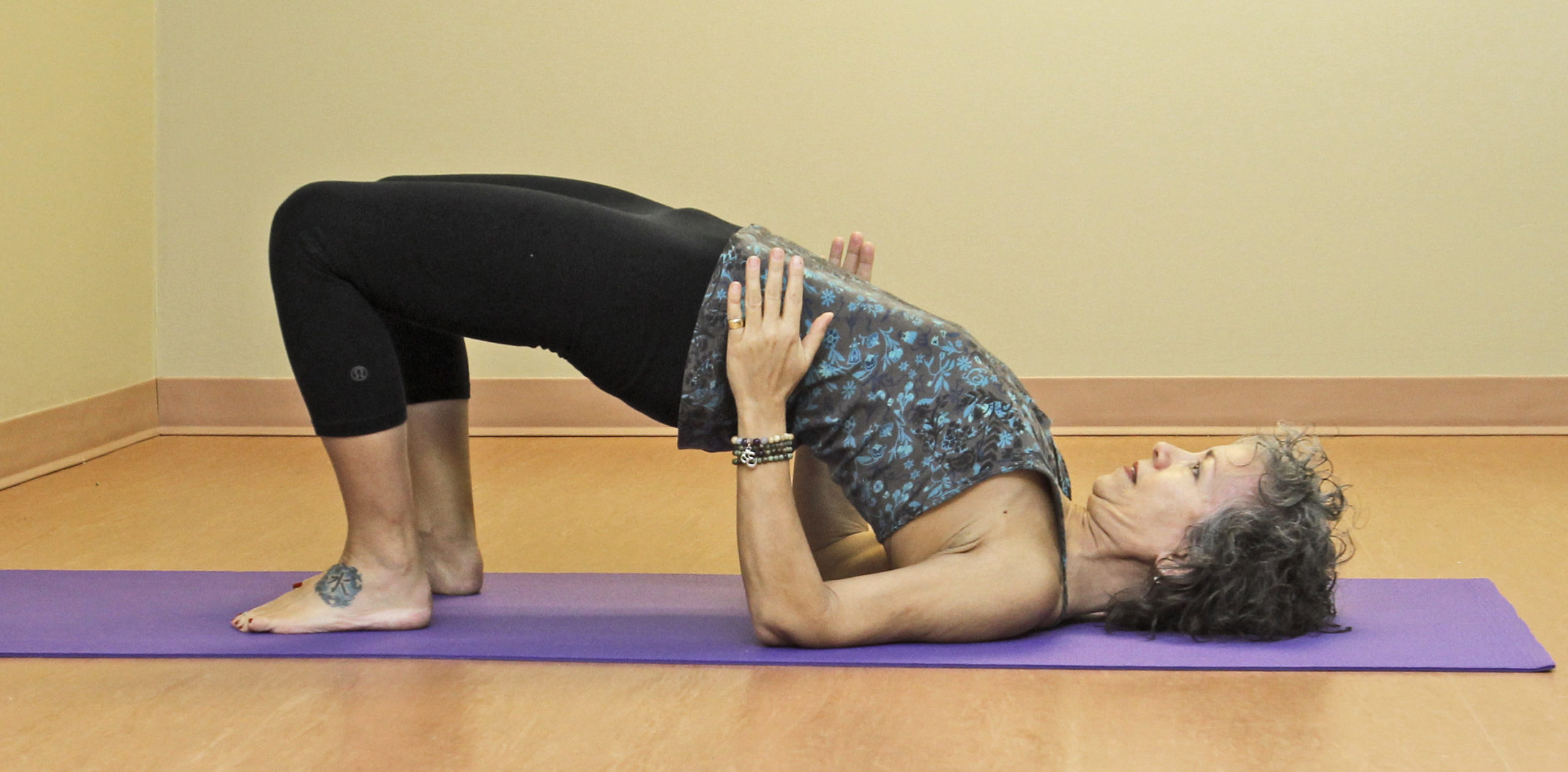 SALABHASANA (Locust Pose)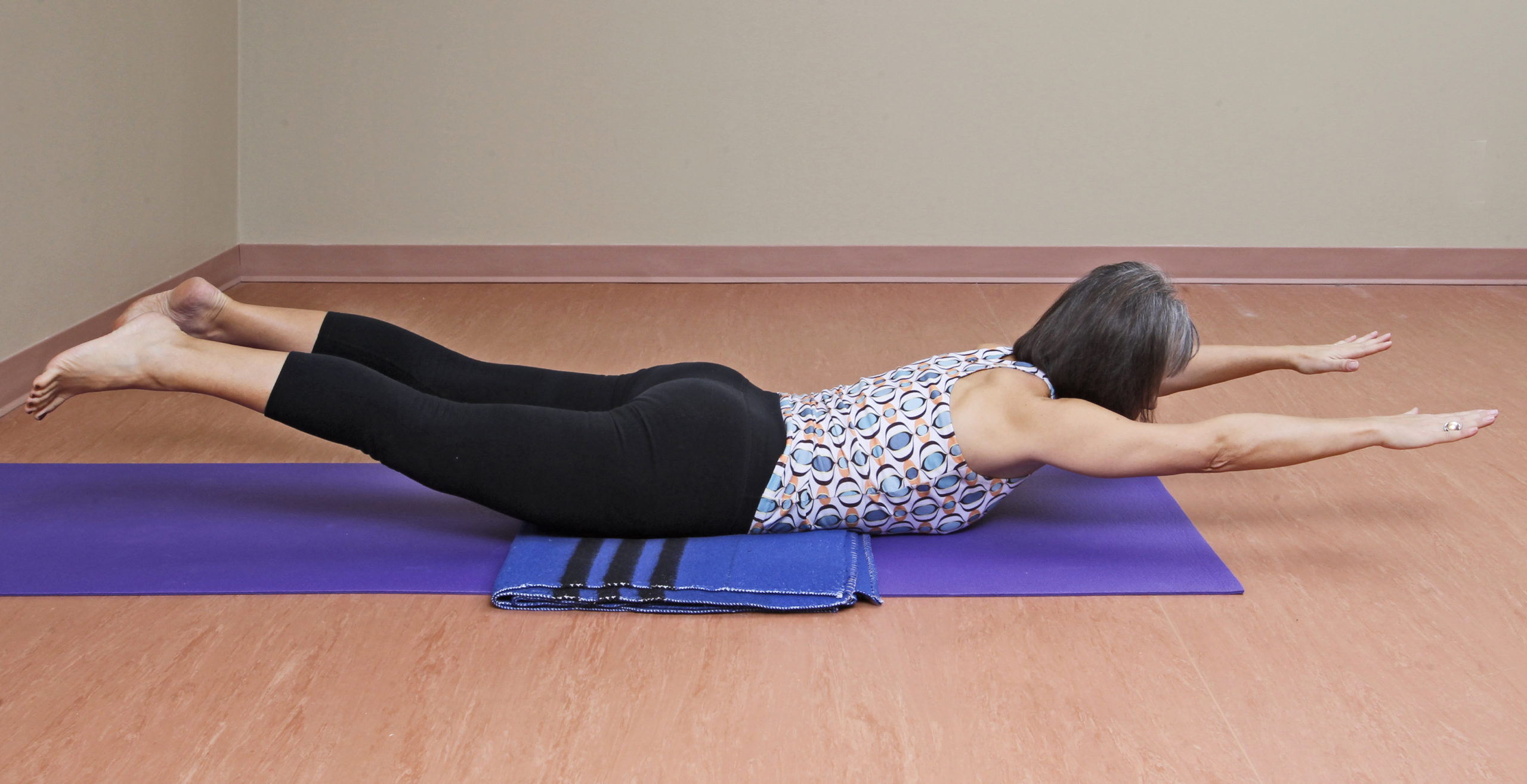 DHANURASANA (Bow Pose)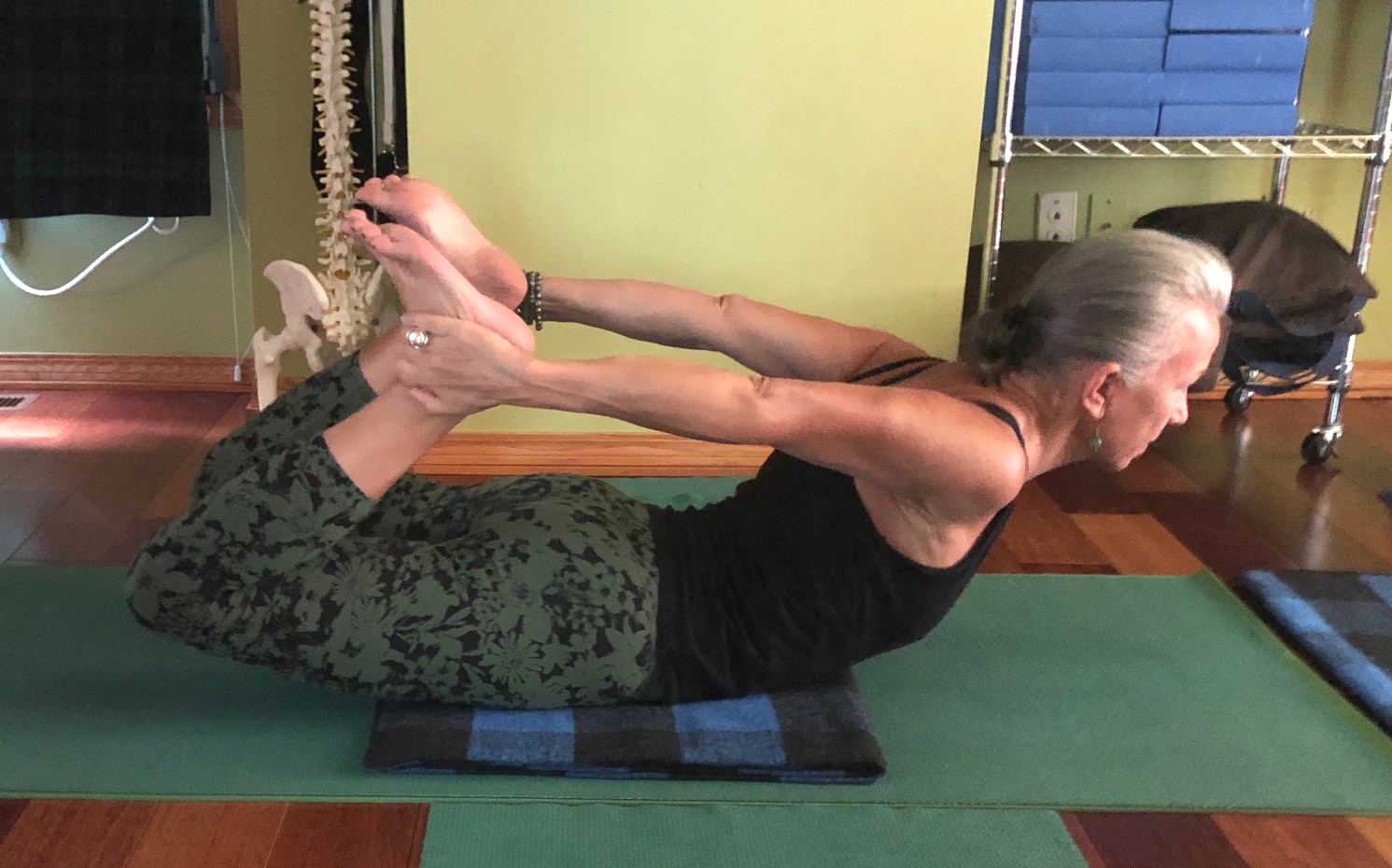 SALAMBA MATSYASANA (Fish Pose)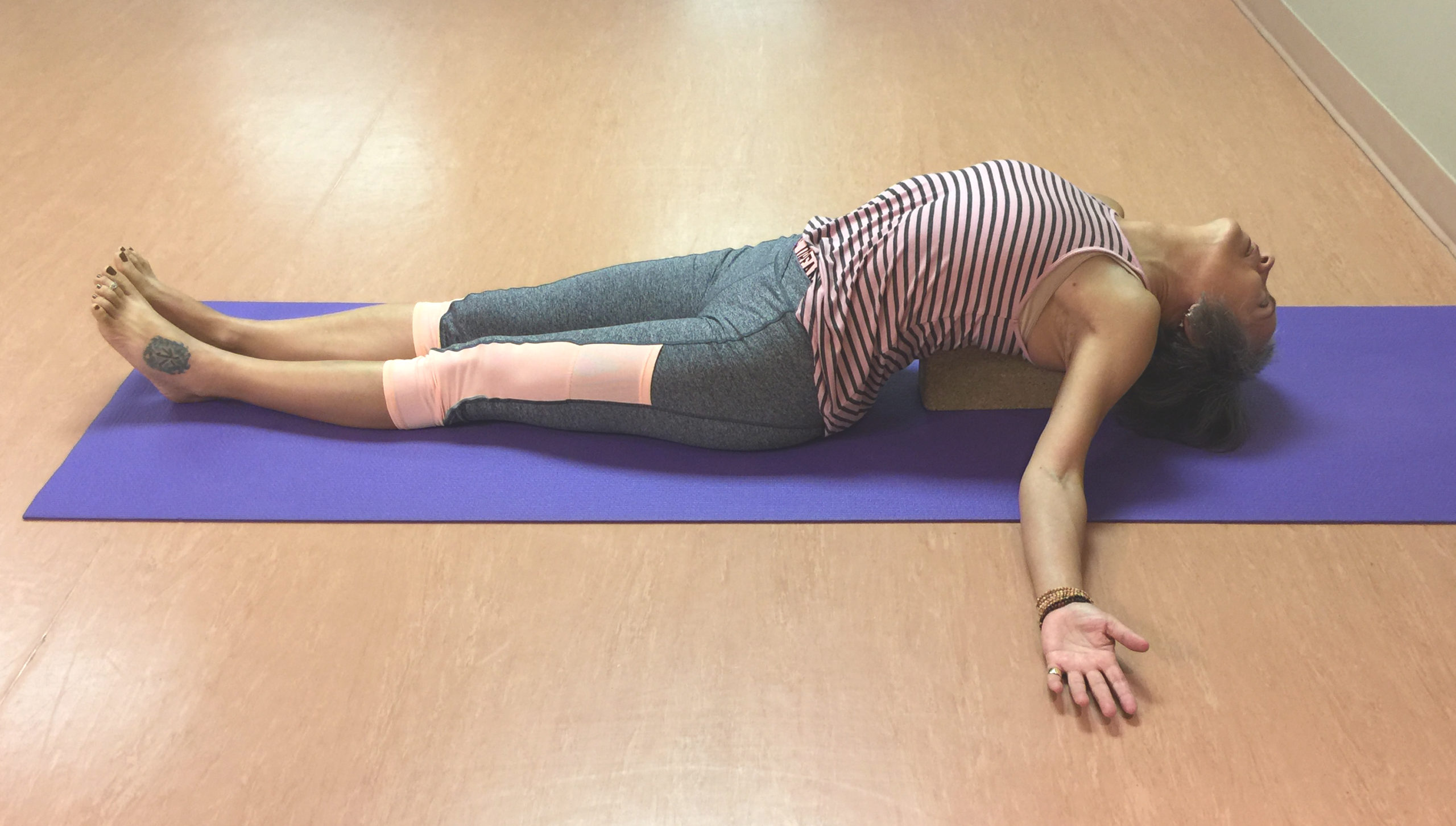 Deeper Backbends: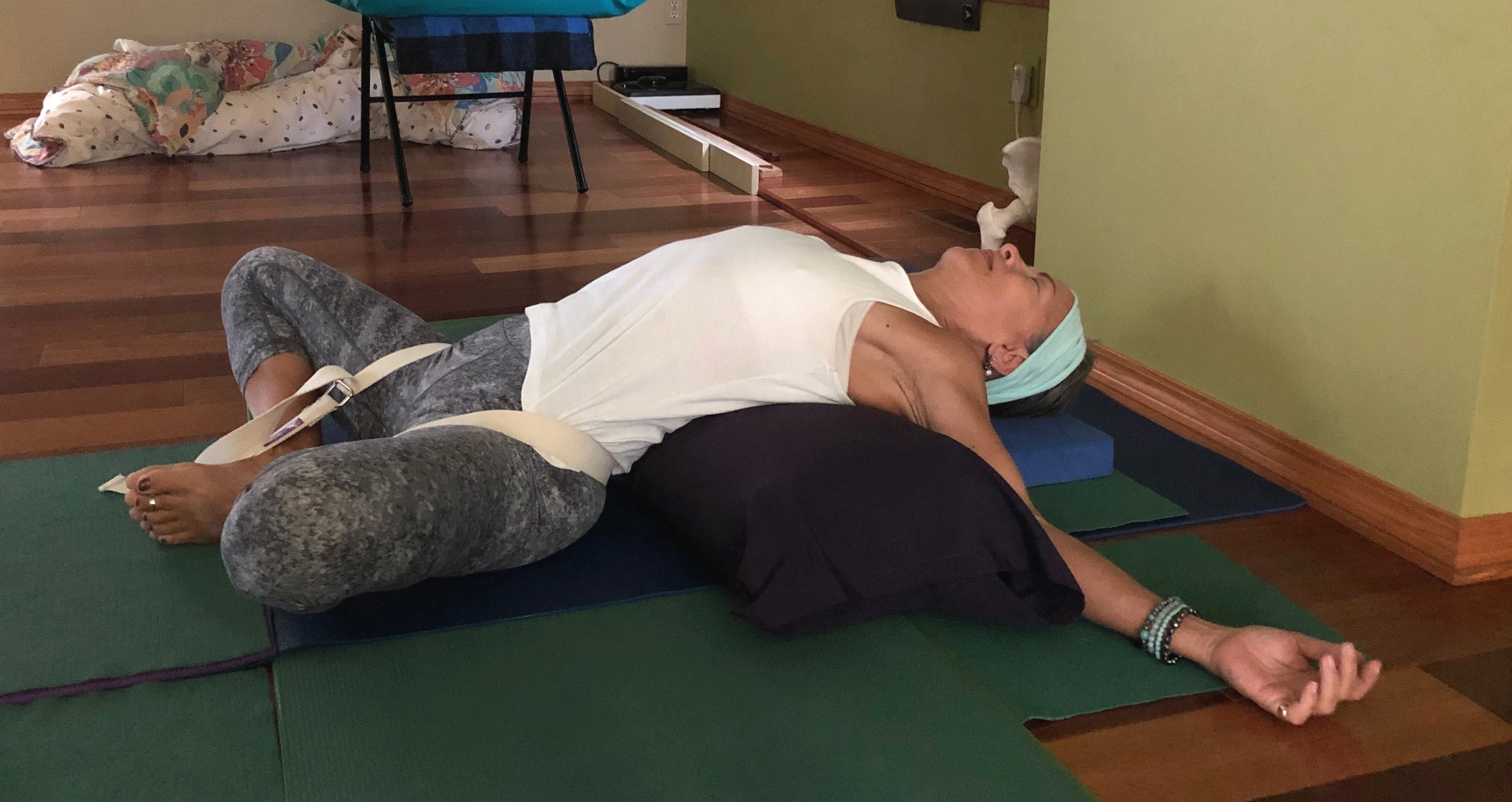 SUPTA BADDHA KONASANA 5 – 10 minutes
– horizontal bolster under thoracic spine; support head
– belt legs or support with blocks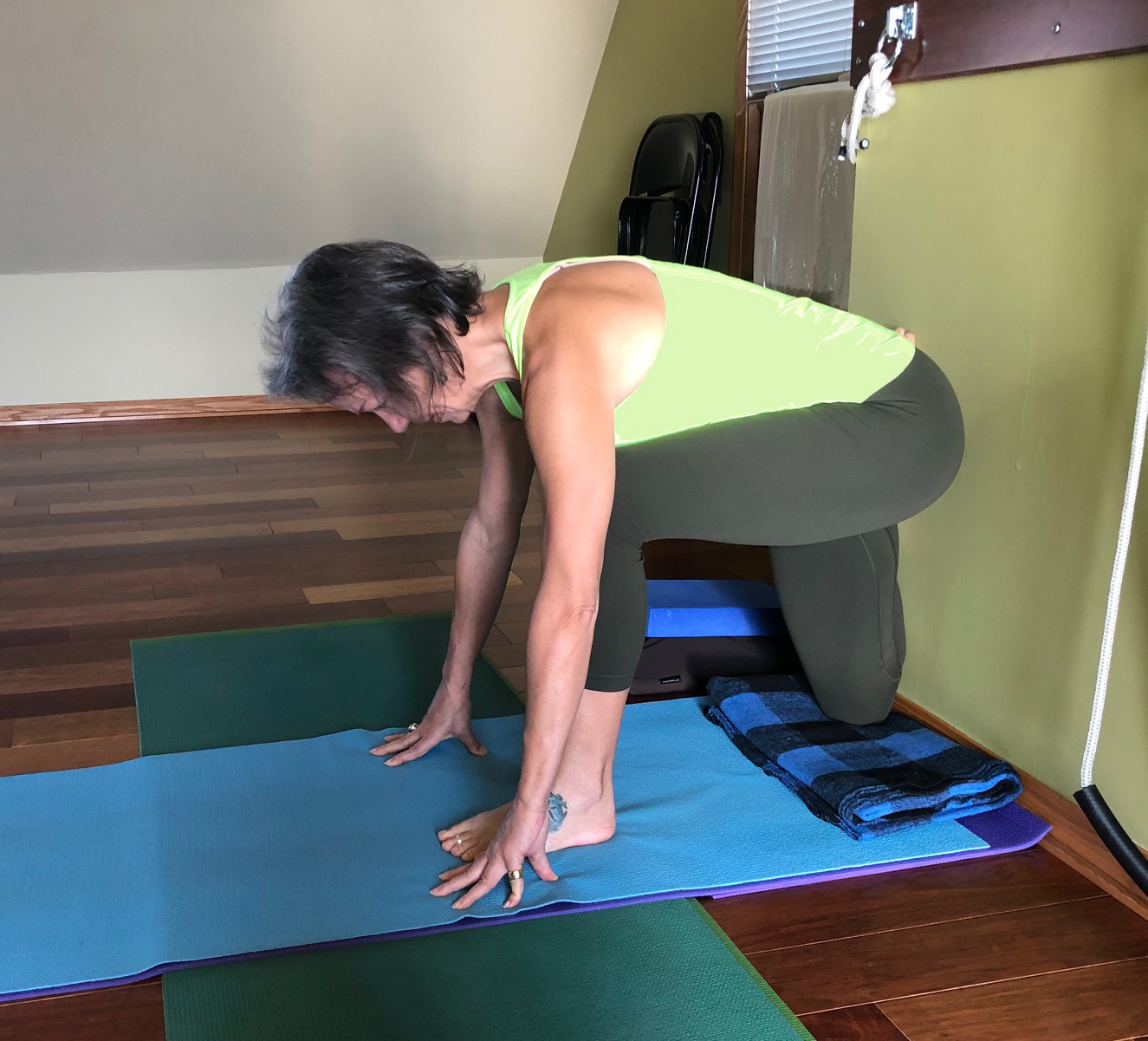 QUADRICEP STRETCH 20 Breaths each
– front of foot & knee in contact with wall
– sit bones move toward wall
– only if accessible, lift torso toward wall

SALAMBA SIRSASANA
– support pelvis with bolster, blocks or foam
– crown of head slightly touches floor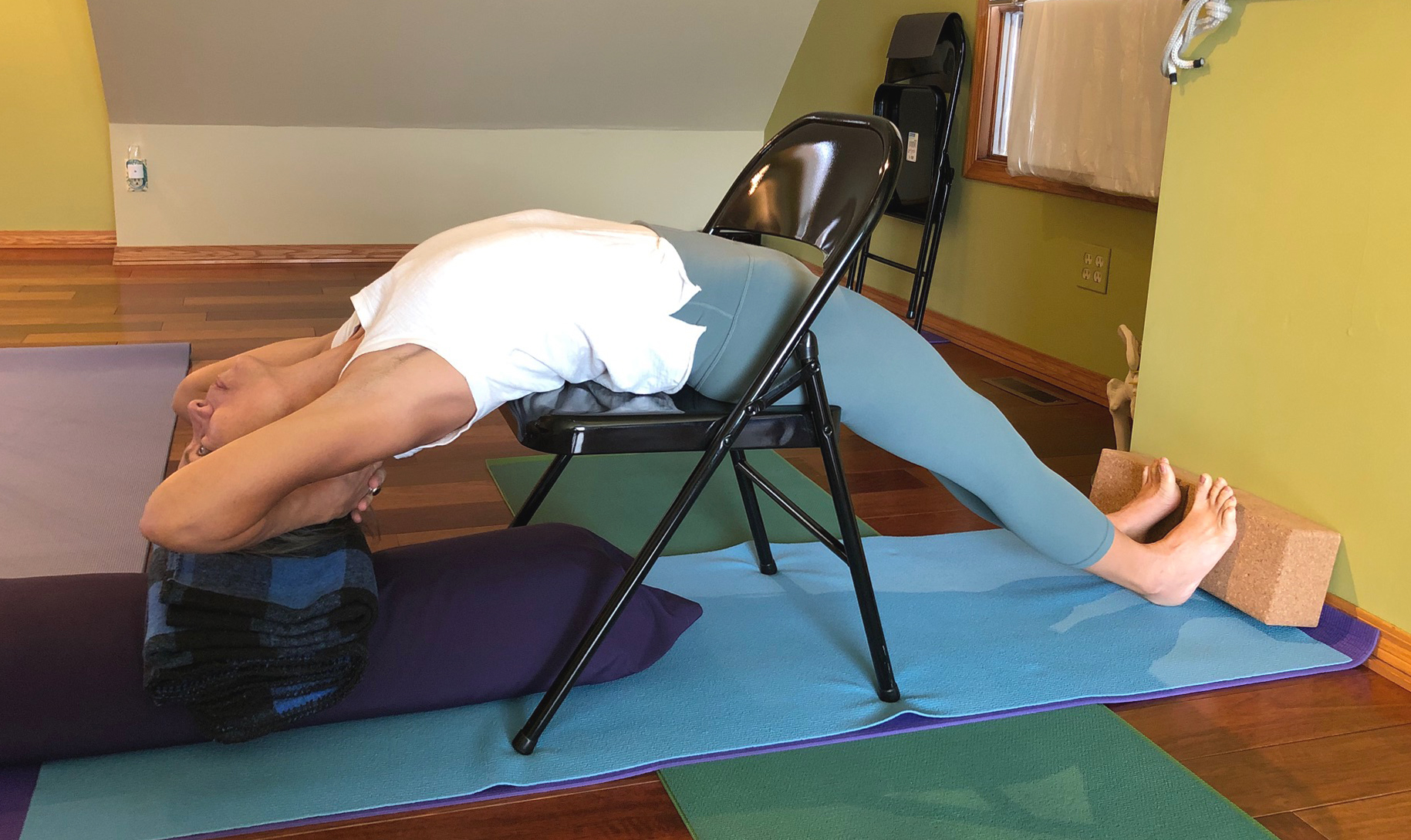 SALAMBA VIPARITA DANDASANA
– support crown of head and arms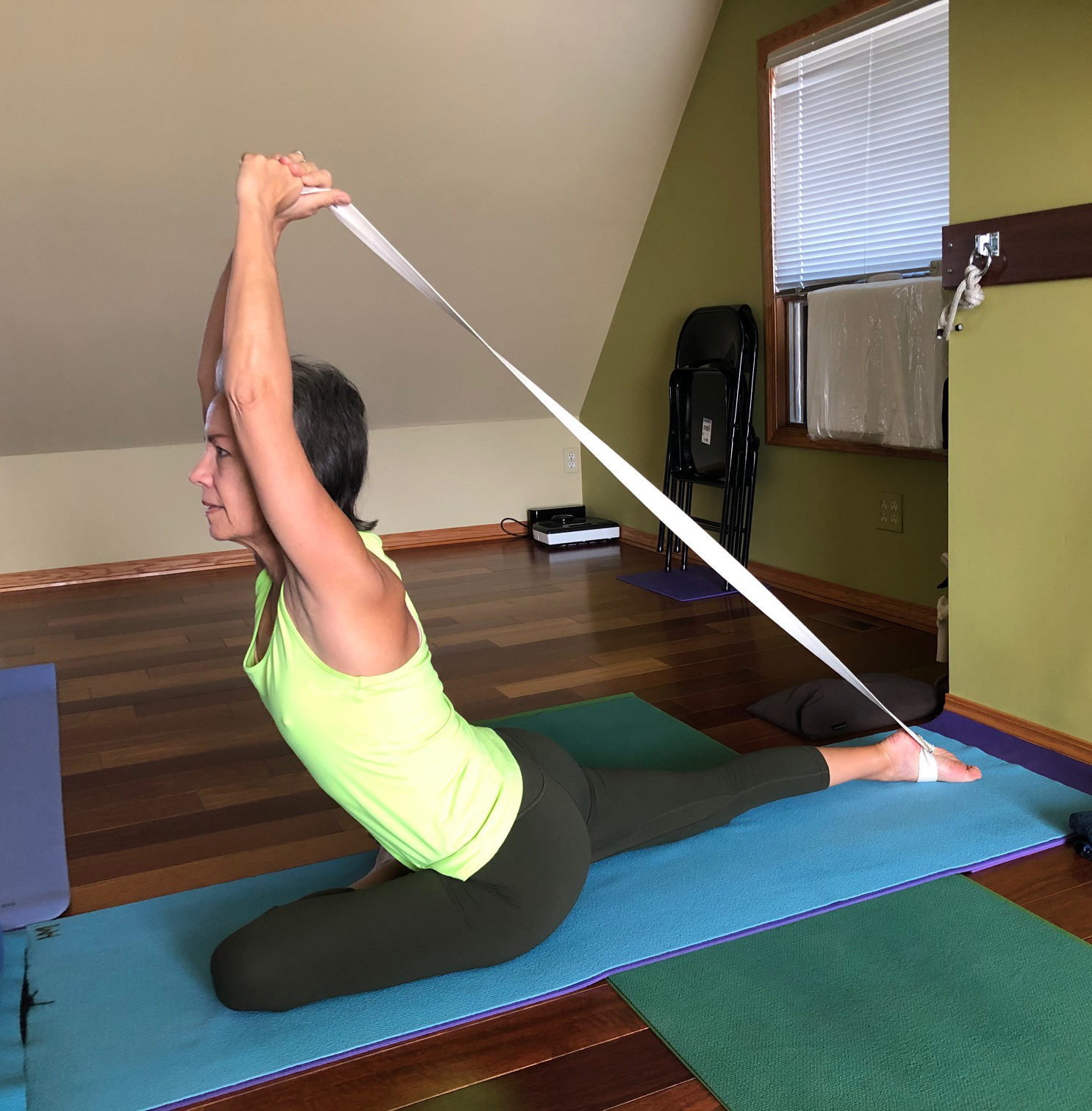 EKA PADA RAJAKAPOTASANA
– support pelvis to maintain balance
– arms & legs straight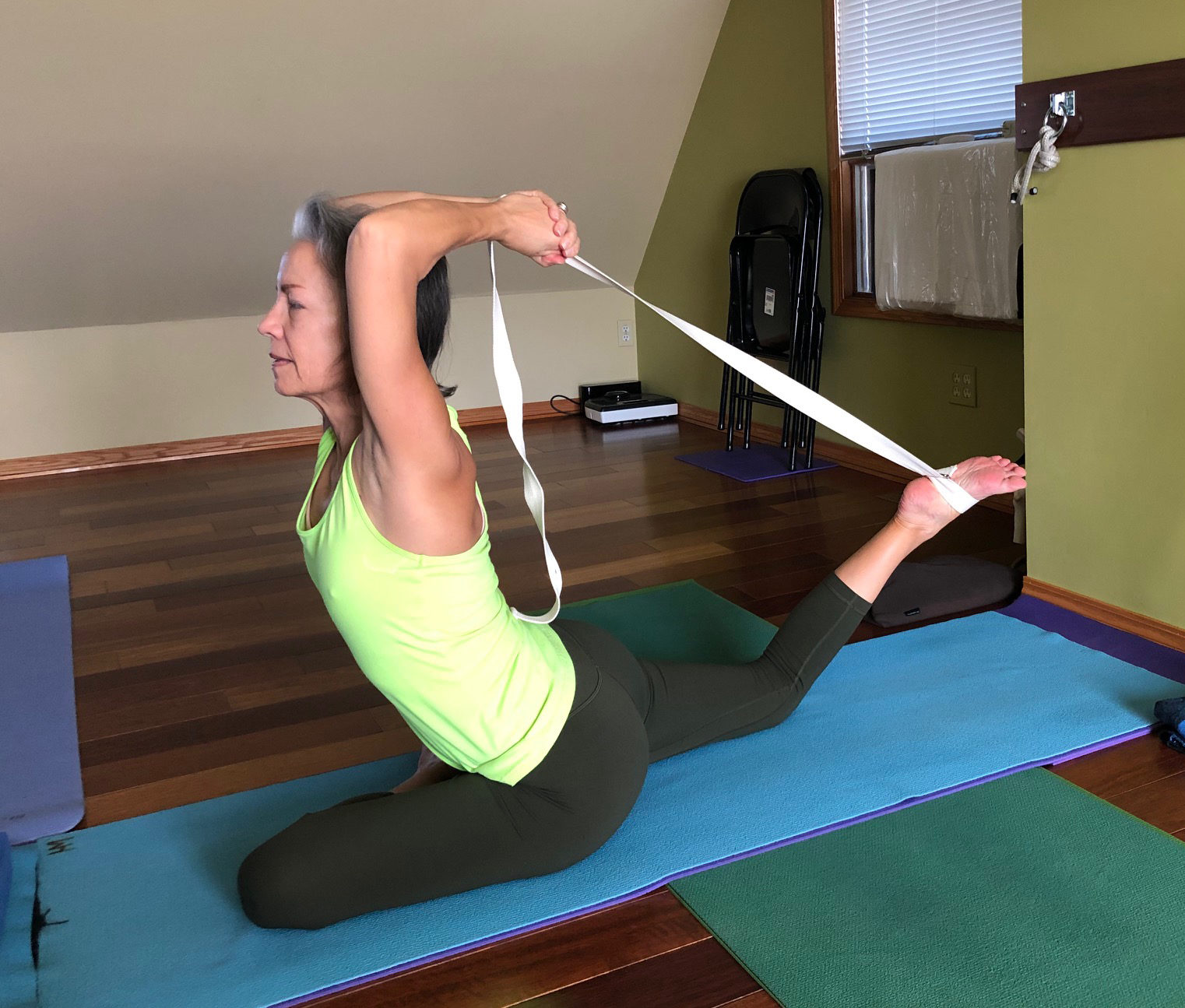 EKA PADA RAJAKAPOTASANA
– support pelvis to maintain balance
– elbows & back knee bend; walk hands down belt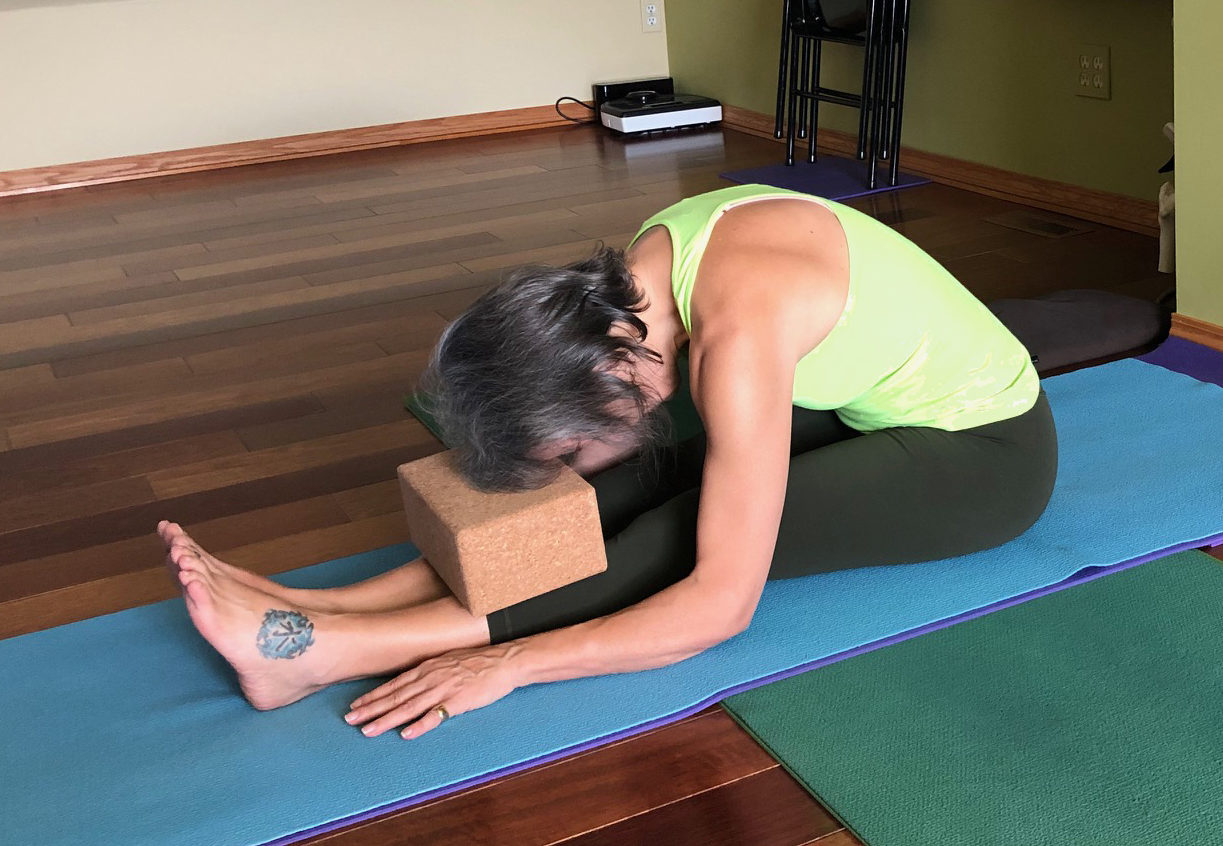 SALAMBA PASCHIMOTTANASANA
– as space becomes available, fold forward to block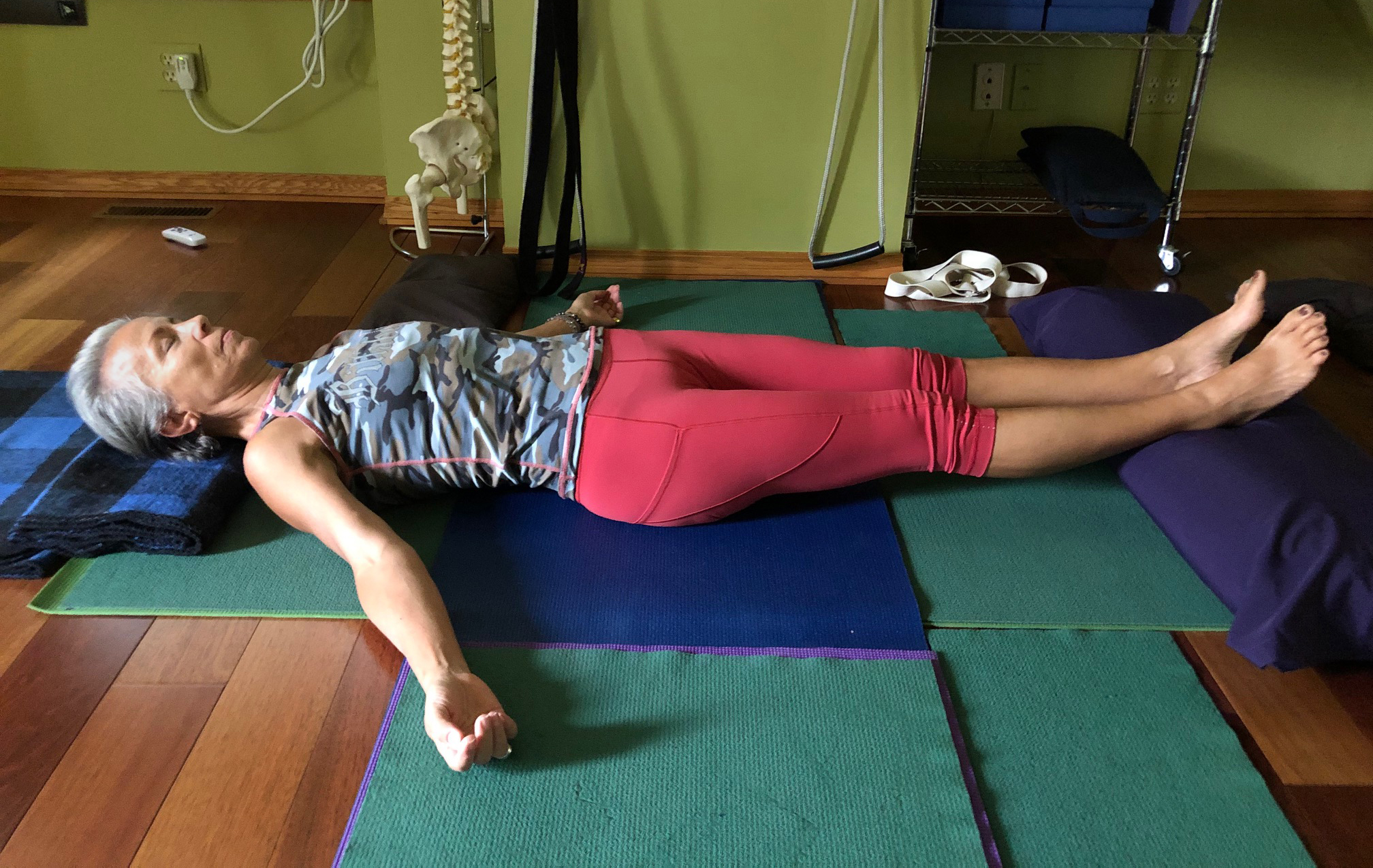 SAVASANA
– heels on bolster
May your expanded heart flow loving kindness out to all beings. Namaste.