Bend over backwards (literally) to combat forces that misshape the spine's curvature
Do you remember as a child how you could press yourself up from the floor into a backbend? Or maybe you were the kid on the block who could turn a cartwheel on the lawn. In either case, the invigoration and empowerment you felt in doing so was worth overcoming the fear of falling or failing. Right?
Not much has changed now that we are adults. The same emotional sensations prevail when practising backbends, but unfortunately, the physical sensations of discomfort may have become more intense. Why is that? Well, unless we spent the time between childhood and adulthood consistently bending backwards, we lost flexibility, strength and mobility in dozens of joints — spinal vertebrae, shoulders, elbows, wrists and hips. Backbends teach us in which joints our "stiffness" or "stuckness" is located.
Most beginner and intermediate yogis have stiff thoracic spines (upper and mid-back vertebrae). To compensate for this lack of movement, the tendency is to overextend (develop too much mobility) in the lumbar spine (lower back). Instead of distributing the curve of the back end through the entire spine, it is localized at the thoracic-lumbar join (the waist). This pushes the rib cage forward and can lead to discomfort or pain in the lower back.
If the motion is not well-distributed throughout the body, you will see discontinuities: sharp angles followed by flat lines, an indication that some areas are working too hard, while others don't work at all… look for "arches not angles." It is interesting to consider that many years after the angled walls of an ancient building have fallen into ruin, an arched doorway will remain standing.  — Todd Hargrove, A Guide to Better Movement
To distribute the backbend through the entire spine, we need to stabilize what is too mobile (lumbar) and lengthen what is too stiff (thoracic), which means controlling the forward thrust of the ribs. The yoga action below teaches you how to accomplish this.
Furthermore, by lengthening our thoracic spine, we open our heart space, thus feeding and nurturing our heart and our relationships. And, through back-bending actions, we reverse the tendency for our spines and hearts to shrink as we age.
Action:  A beginner's action to finding backbends is to draw your tailbone down toward your heels. For more advanced practitioners, use the tailbone action to stabilize the lumbar spine, and draw your front lower ribs in and down. Feel the lengthening action in your thoracic spine.
SALAMBA VIPARITA DANDASANA (Supported Inverted Staff Pose)
Come to sitting backward on the chair with your sit bones at the back edge of the chair seat and both legs firmly extending to the wall. Hold onto the chair back, inhale and draw your tailbone to your heels. Exhale and lie back with your upper body resting on the front edge of the chair seat. Place your head on block support. Work with the actions. Hold for five to 10 breaths. To come out of the pose, place your feet on the floor, and keeping the length in your spine, pull yourself straight up.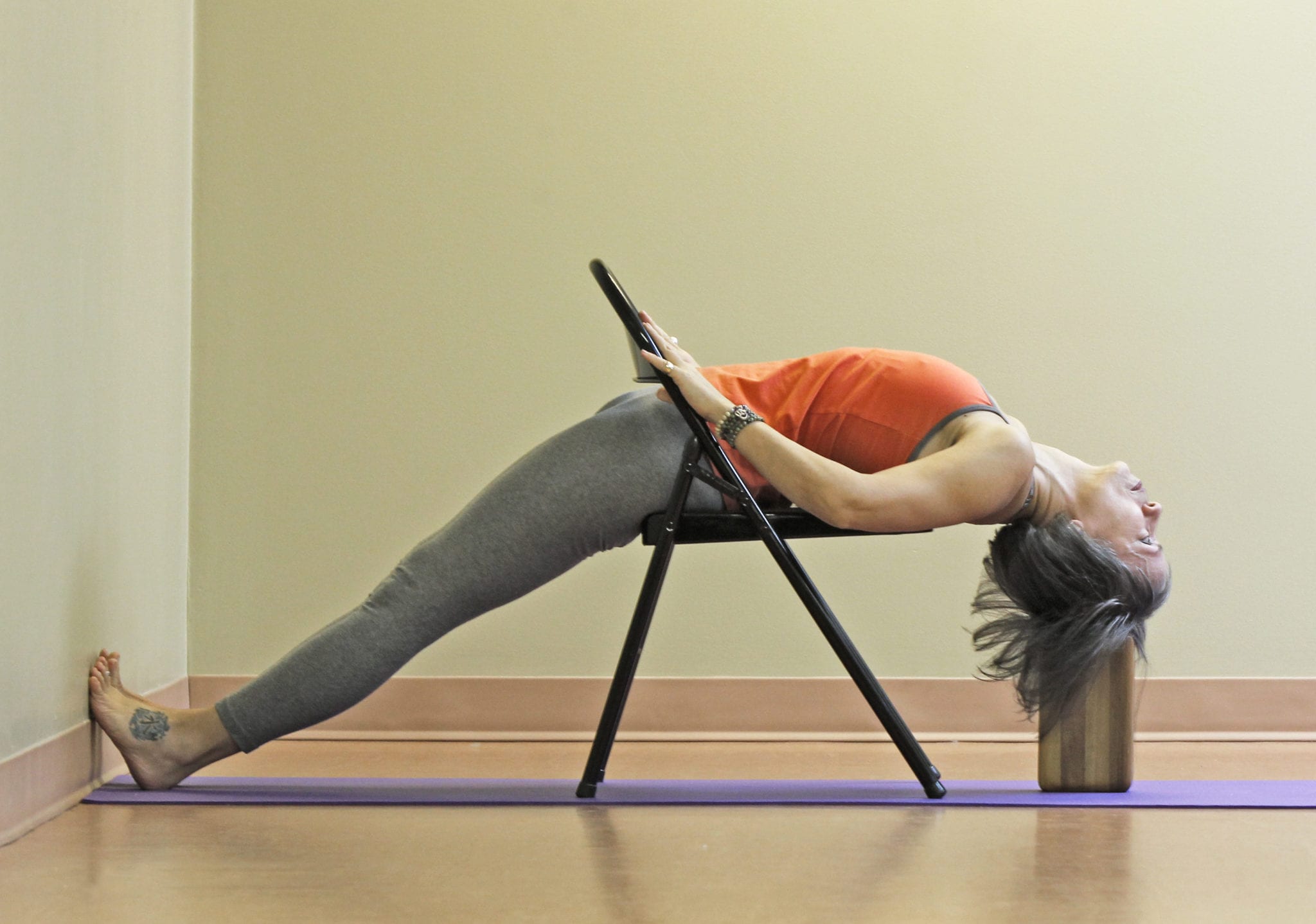 WANT 6 DOWNLOADABLE TRANSFORMATION TOOLS TO USE HOWEVER YOU LIKE?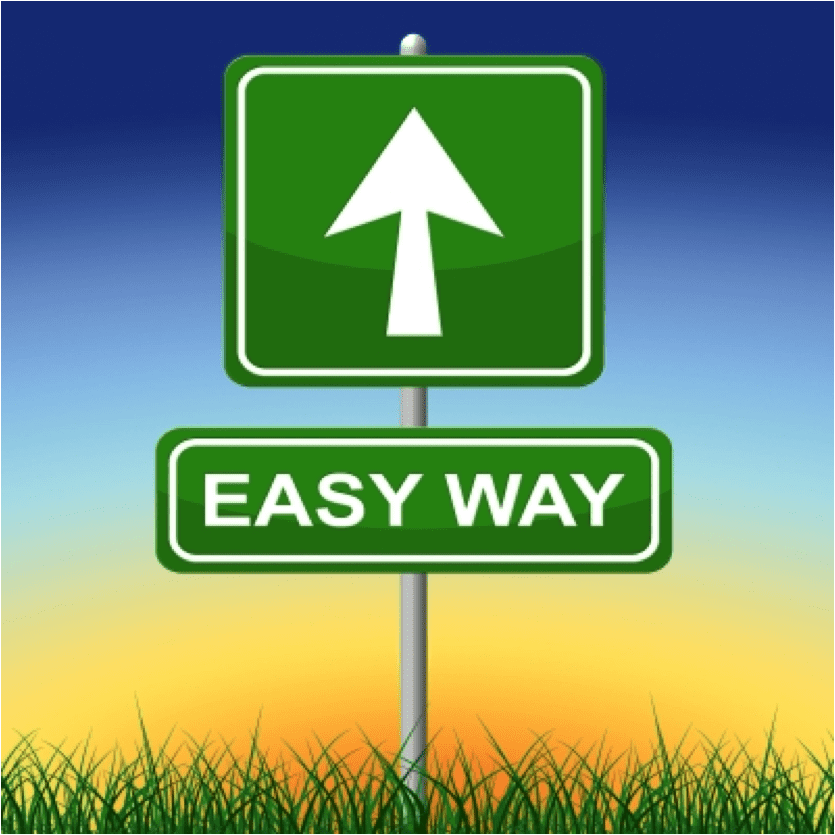 Changing a bad habit? Trying to lose weight? Quit smoking?
Not feeling Joy in your life? Tired of your job?
Whatever you're working on, good tools can make the difference between a constant struggle or finally seeing a light at the end of the tunnel.
Change is simple, but not easy. However, it's easier with the right tools.
To help get you started down your path to Joy! I've brought together six of my favourite transformation tools for you to download and use for absolutely free.
– Helen Maupin