Those of us with vulnerable respiratory systems need to be vigilant during flu seasons, and the past 18 months of COVID have amplified and extended this time of risk.
The yoga sequence that follows is designed to cleanse the respiratory system particularly any congestion in your sinuses.
In each of the poses, watch your breath experience. Is your breath becoming less laboured, longer, smoother? In addition, practise the Yoga Actions below to stabilize your sit bones.
YOGA ACTIONS:
1. Draw the skin over the buttocks, sacrum and tailbone down to the sit bones.
2. Lift the skin over the hamstrings up to the sitbones.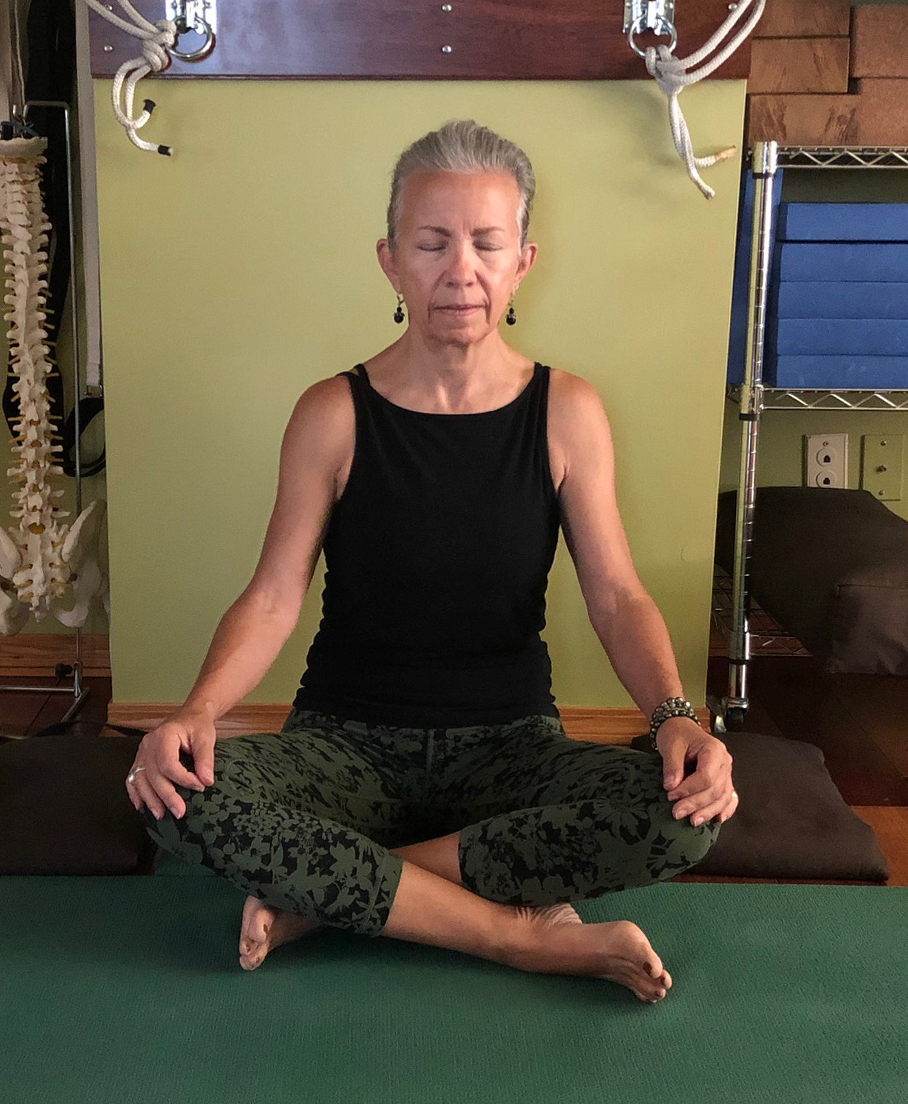 SUKHASANA (Easy Pose) 3 – 5 minutes
– spend a few minutes centering by practising the Yoga Actions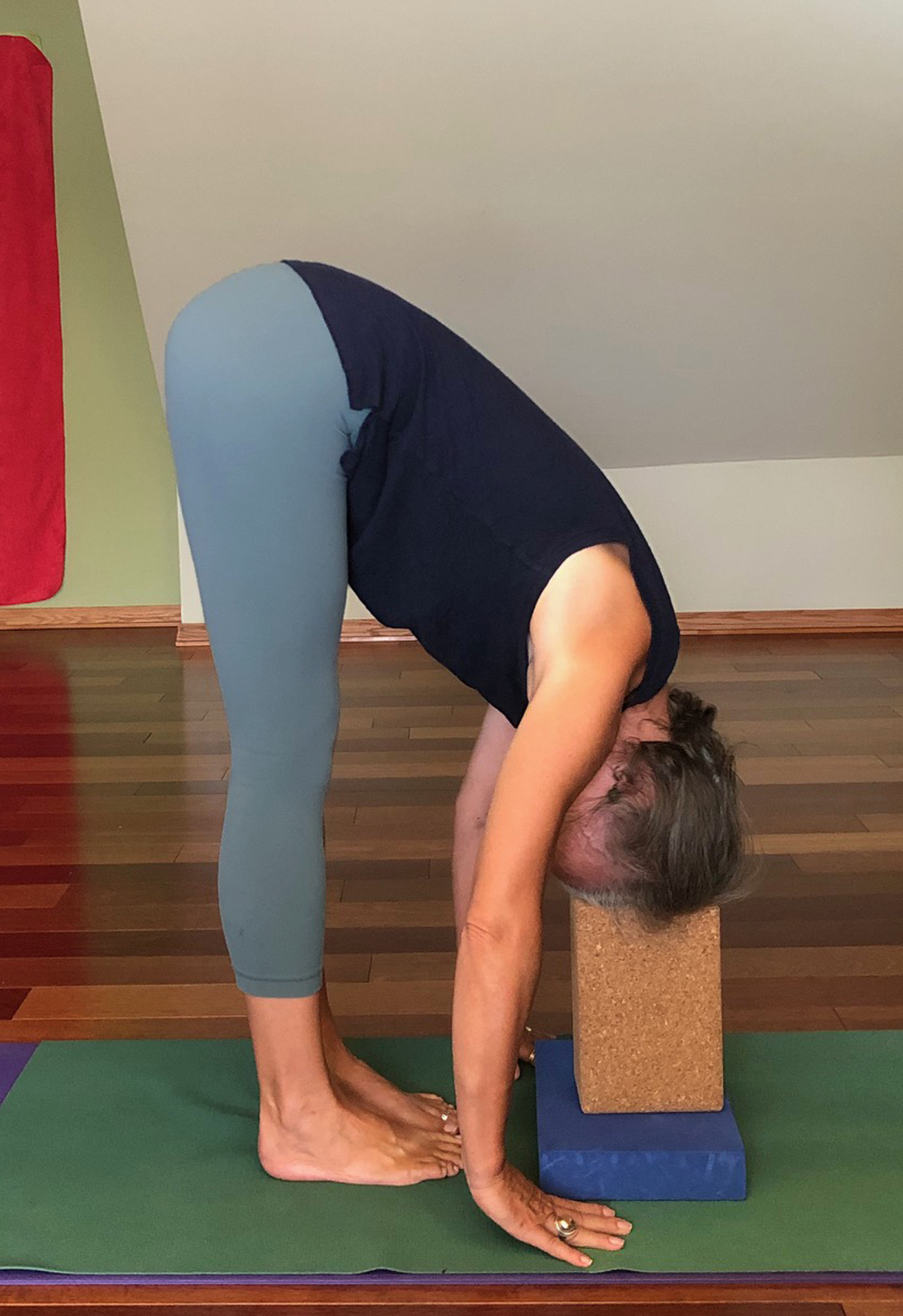 SALAMBA UTTANASANA (Supported Forward Fold) 2 – 3 m
– 2 blocks for crown of head OR chair for forehead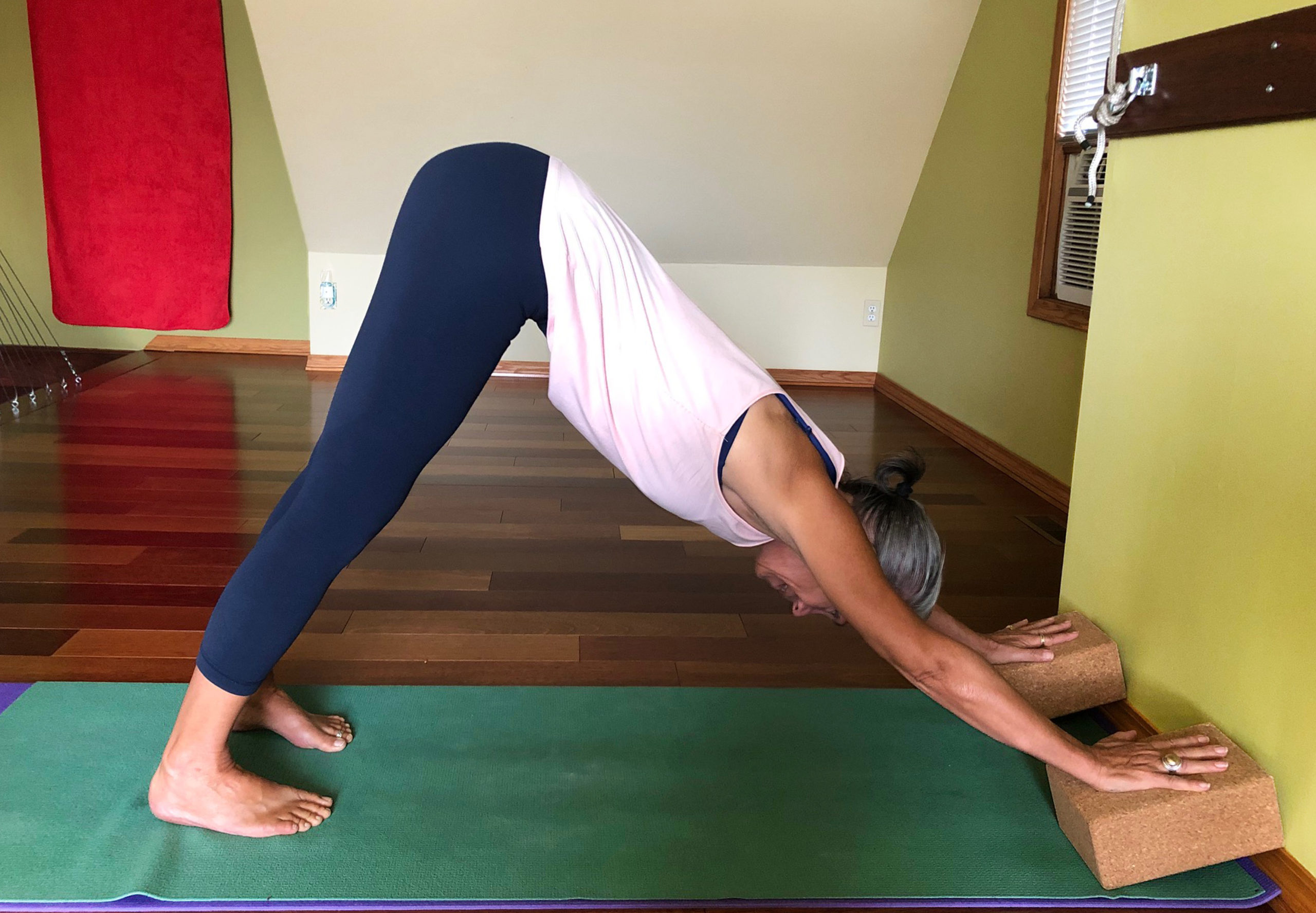 SALAMBA ADHO MUKHA SVANASANA
– slanted blocks at wall for hands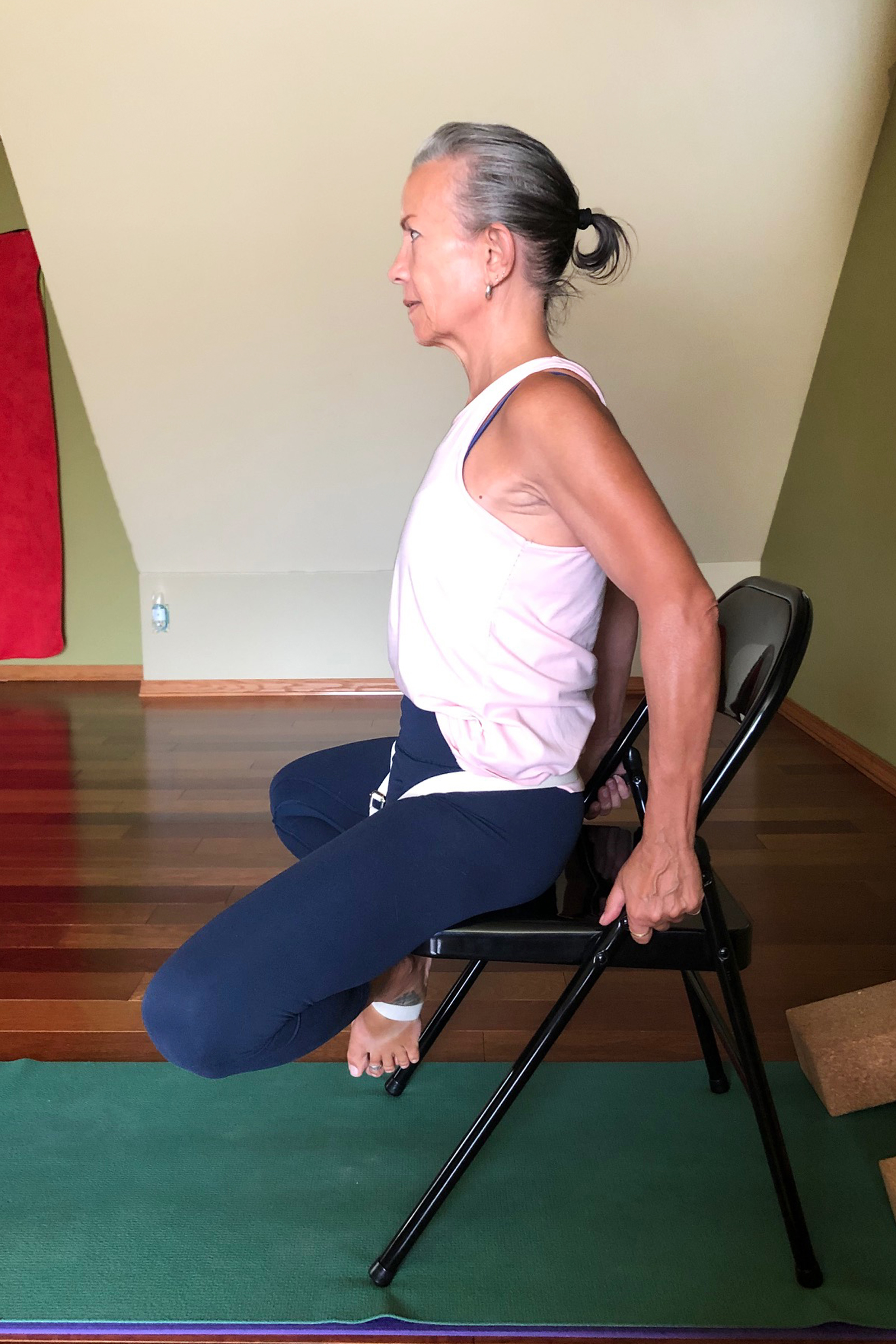 SALAMBA BADDHA KONASANA
– belt legs
– sit on front edge of chair so toes can drop toward floor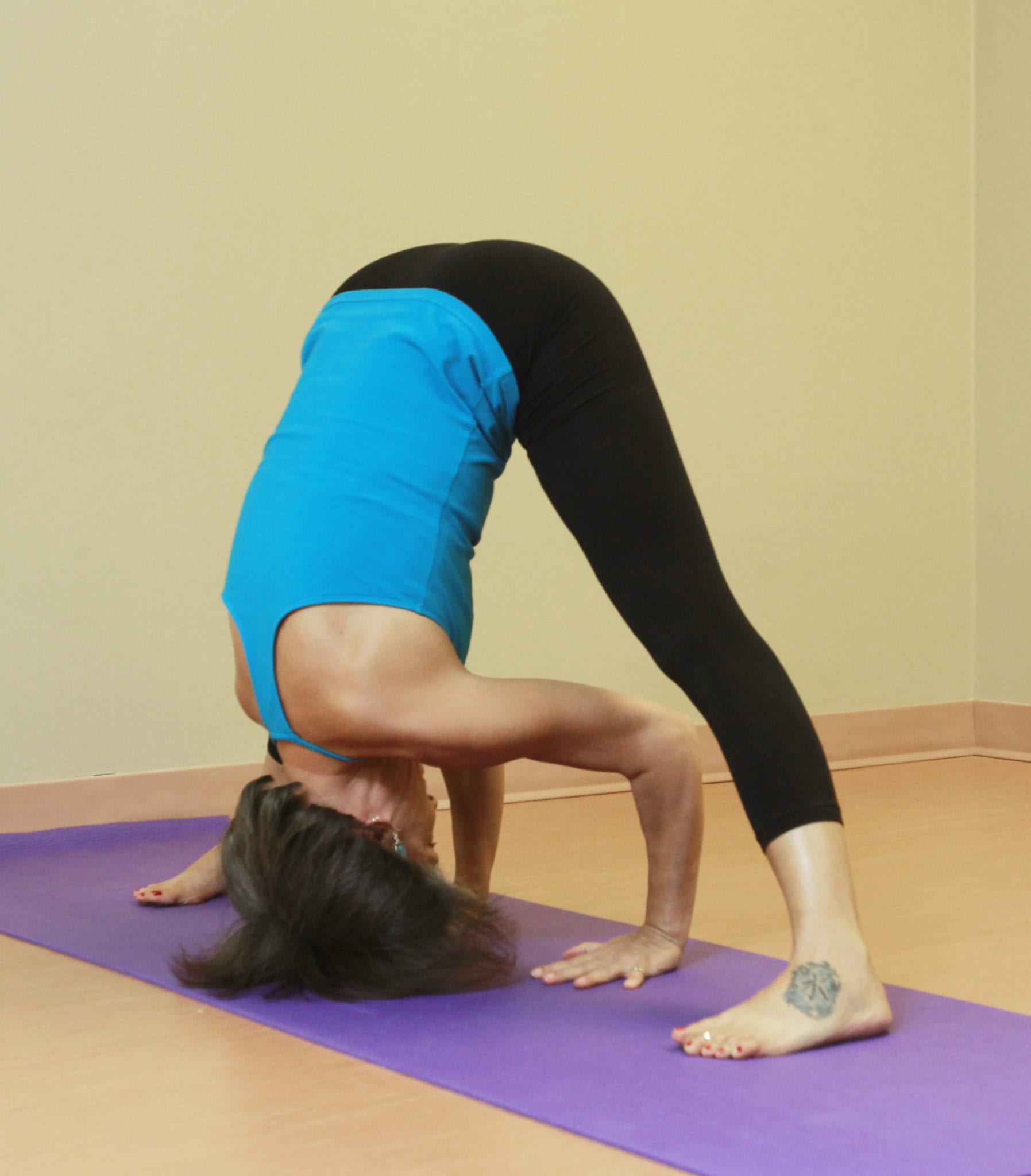 PRASARITA PADOTTANASANA
– heels of palms align with heels of feet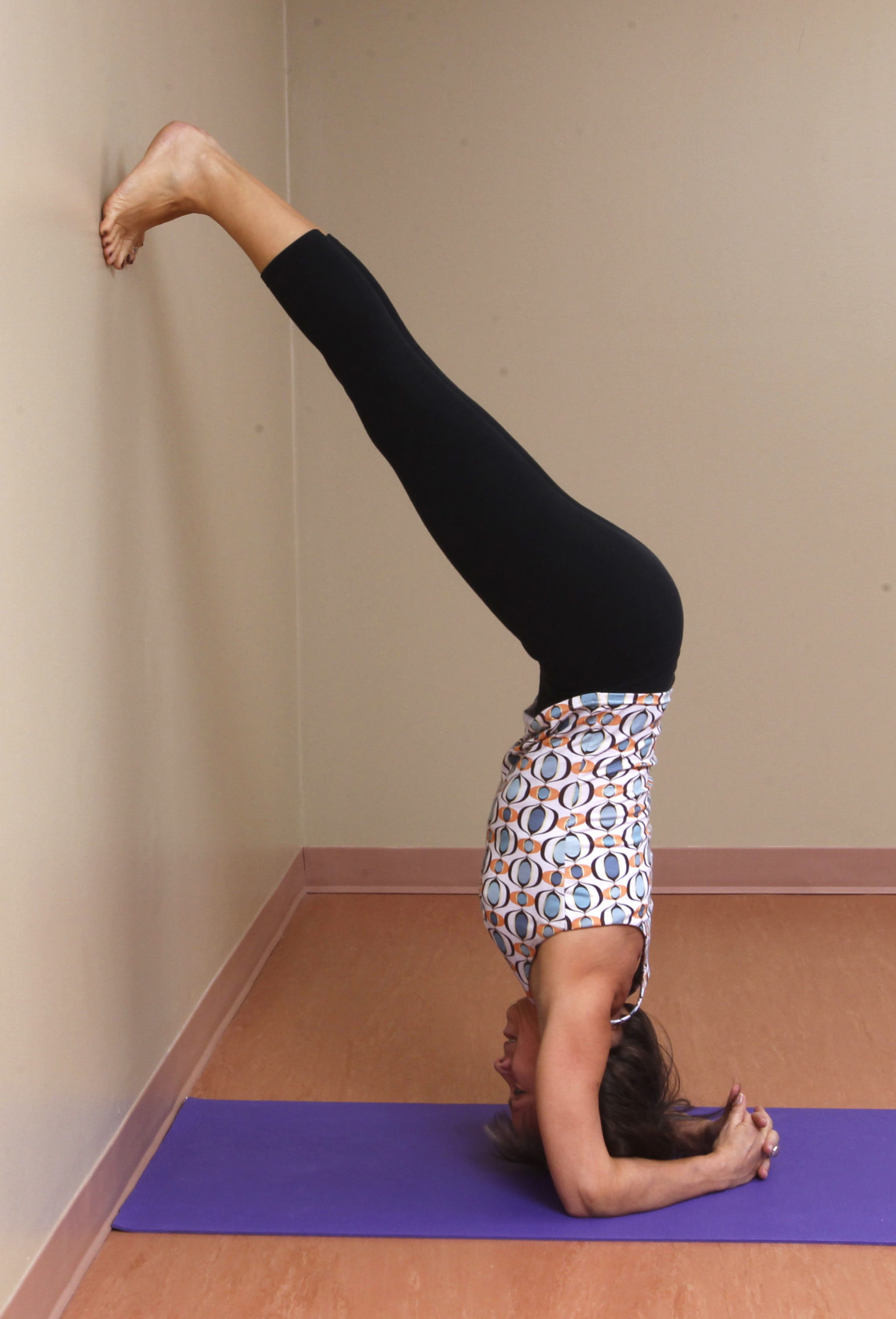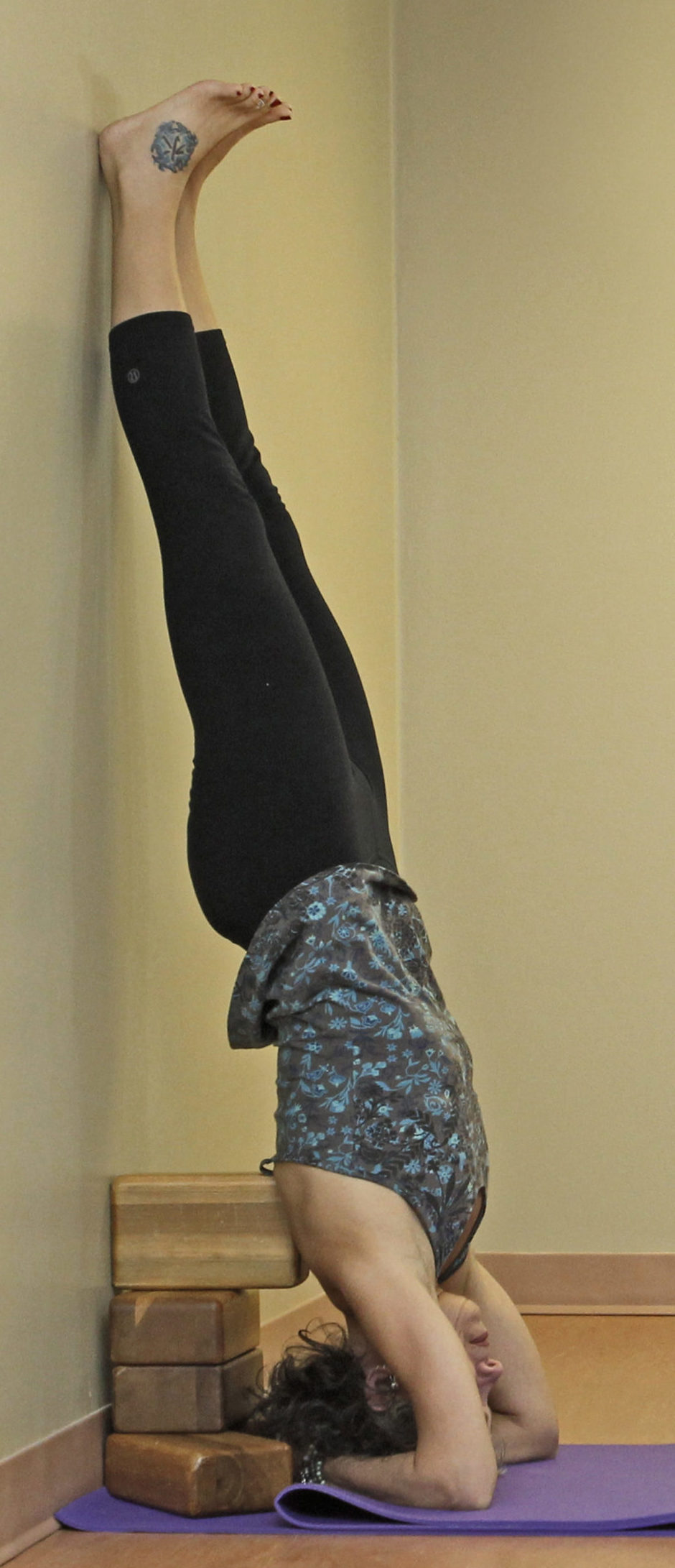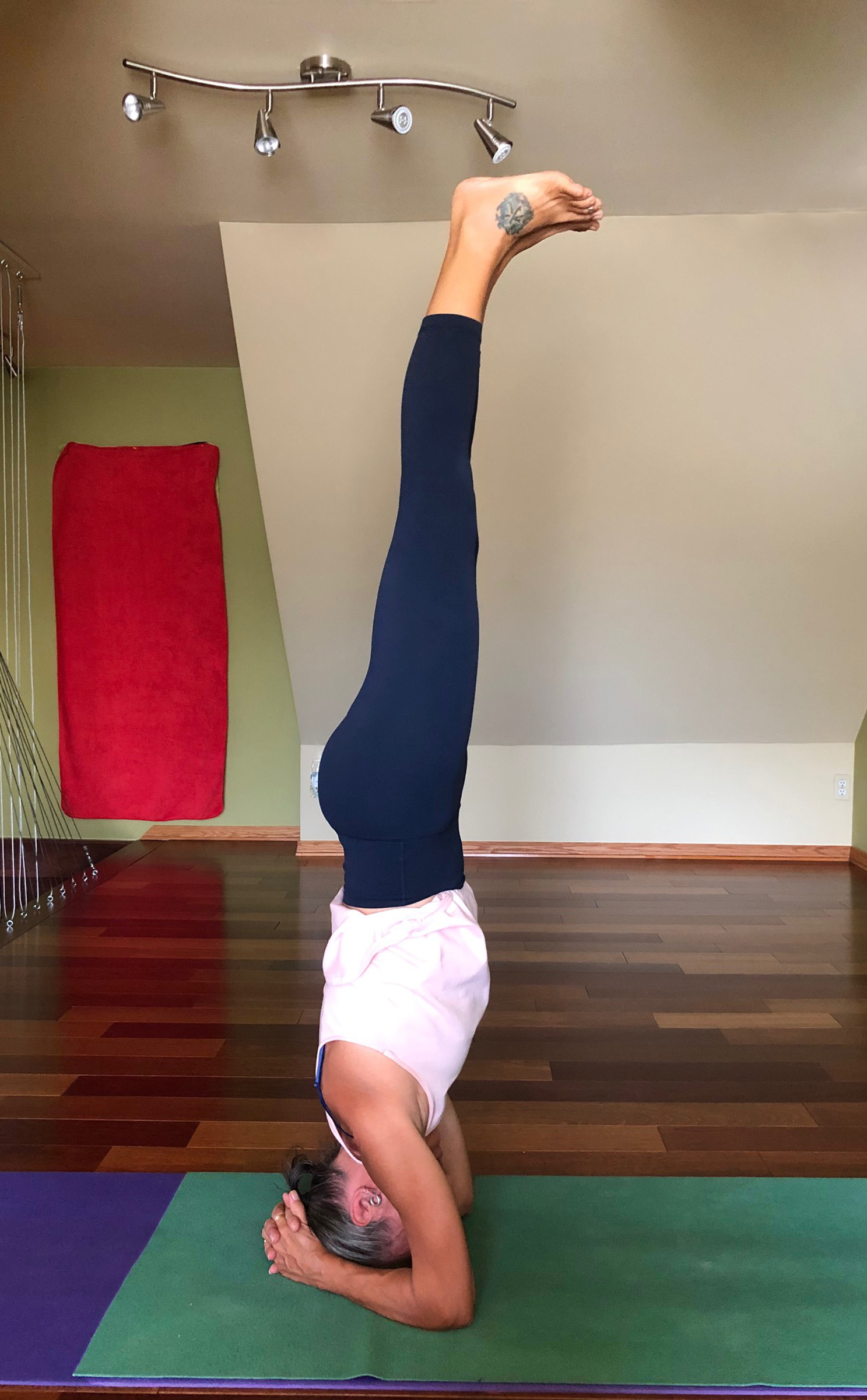 SIRSASANA (Headstand) 1 – 2 m
– your choice of above variations
SALAMBA VIPARITA DANDASANA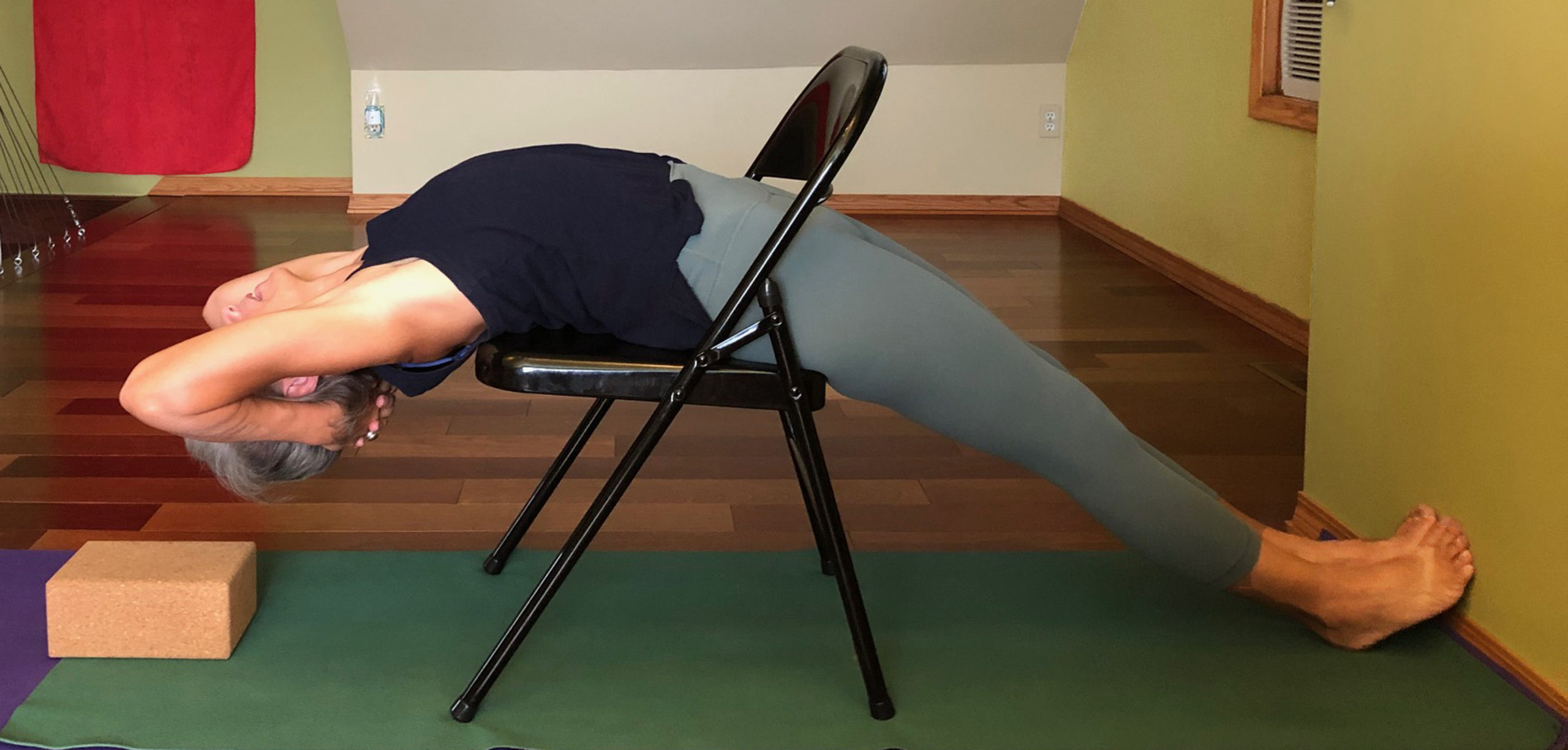 1) front edge of chair seat into mid-shoulder blades
– hands support back of head; crown releases toward floor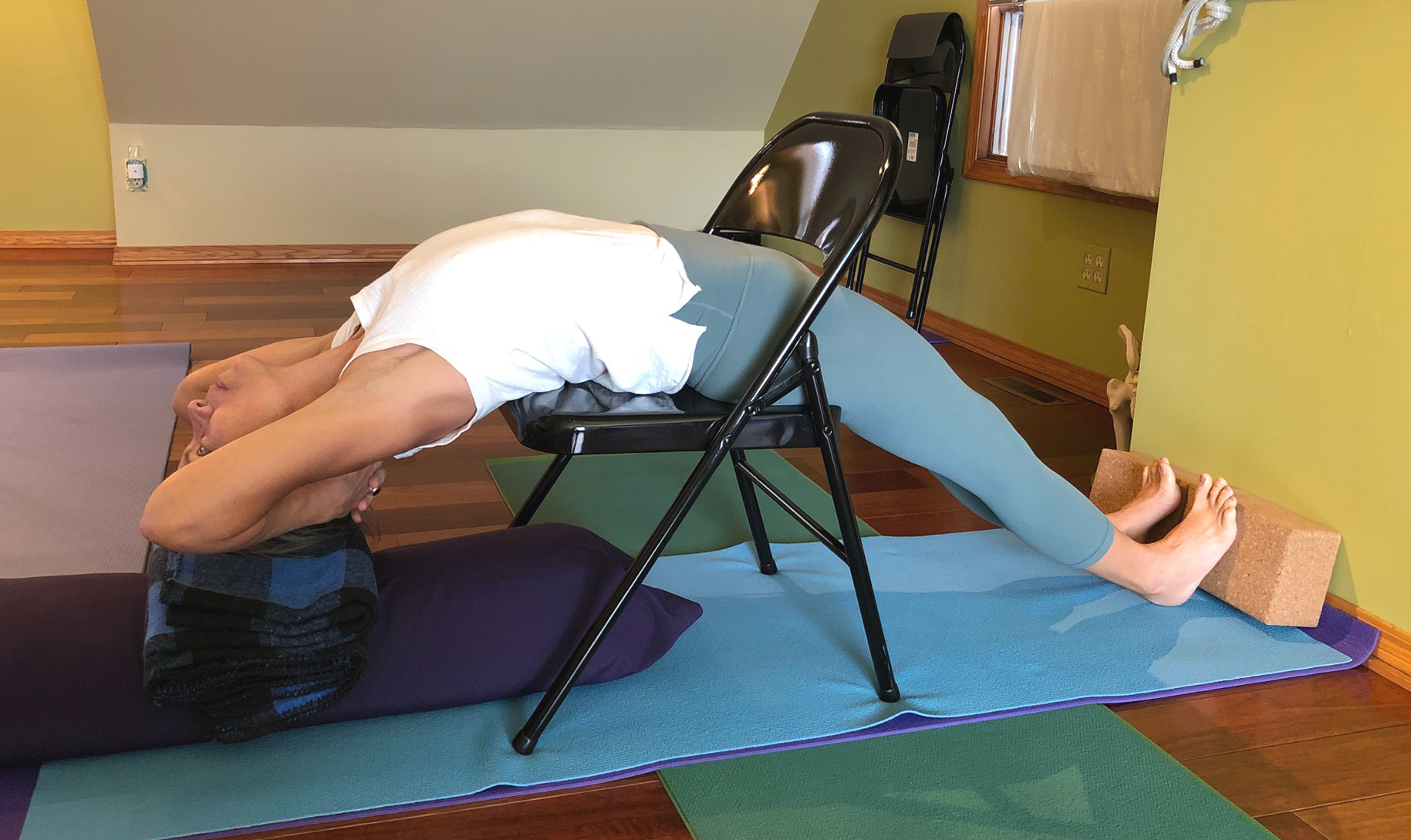 2) front edge of chair seat at bottom of shoulder blades
– crown of head & upper arms rests on bolster & blanket support

SALAMBA USTRASANA (Supported Camel) 2 REPS @ 1 m ea
– bolster across ankles
– pubic bone remains at wall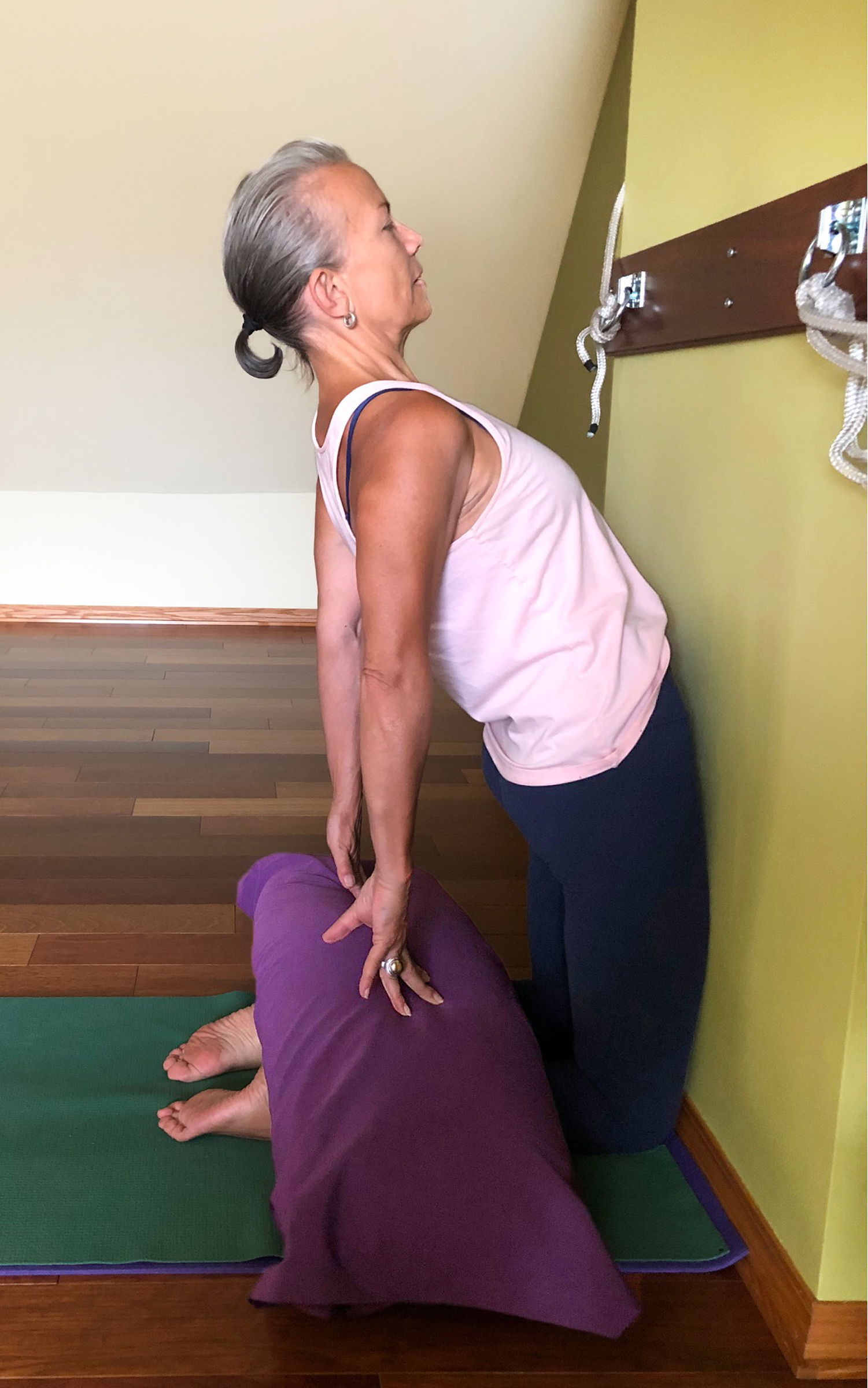 1) back of neck lengthens while crown extends toward ceiling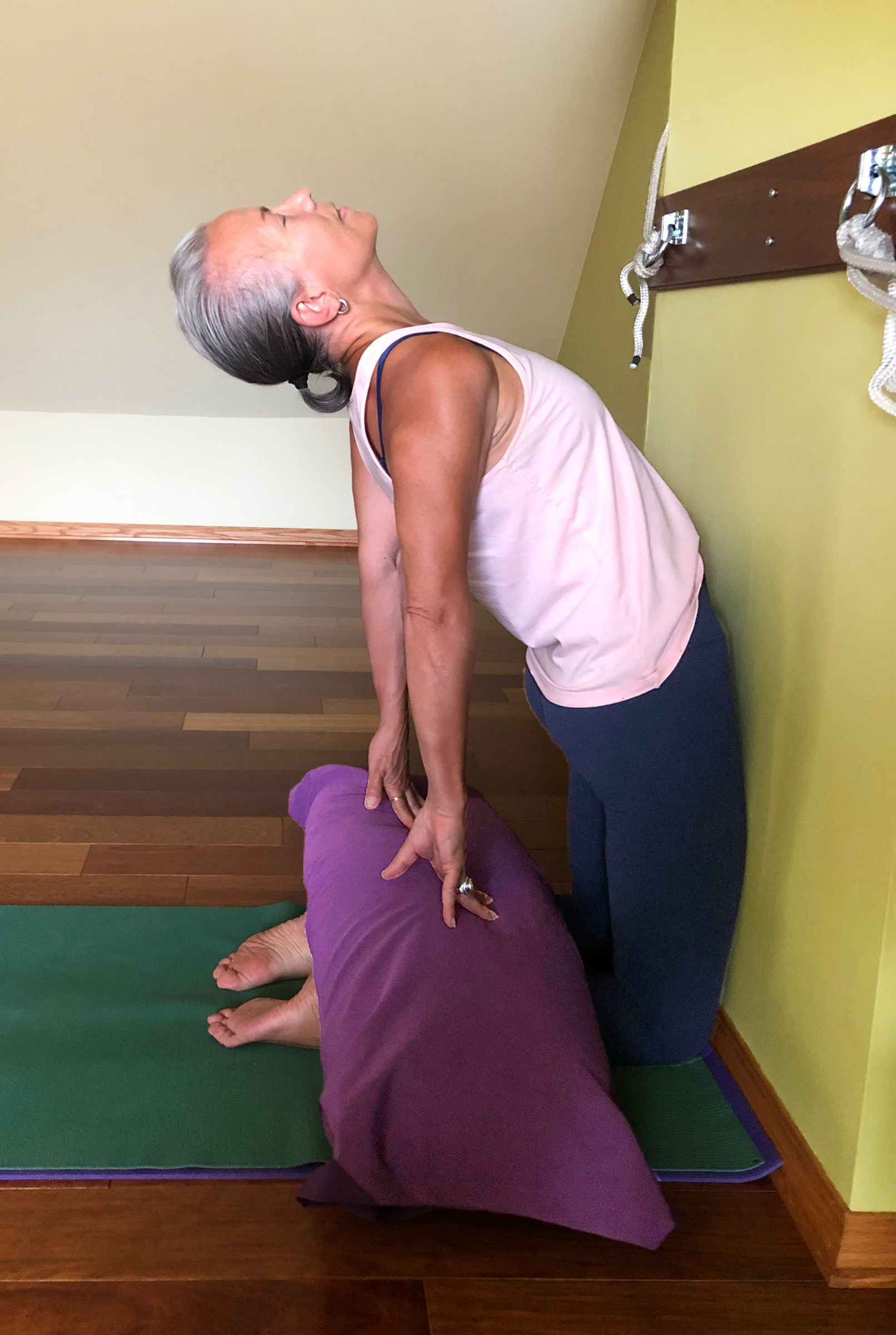 2) back of neck lengthens while crown releases toward floor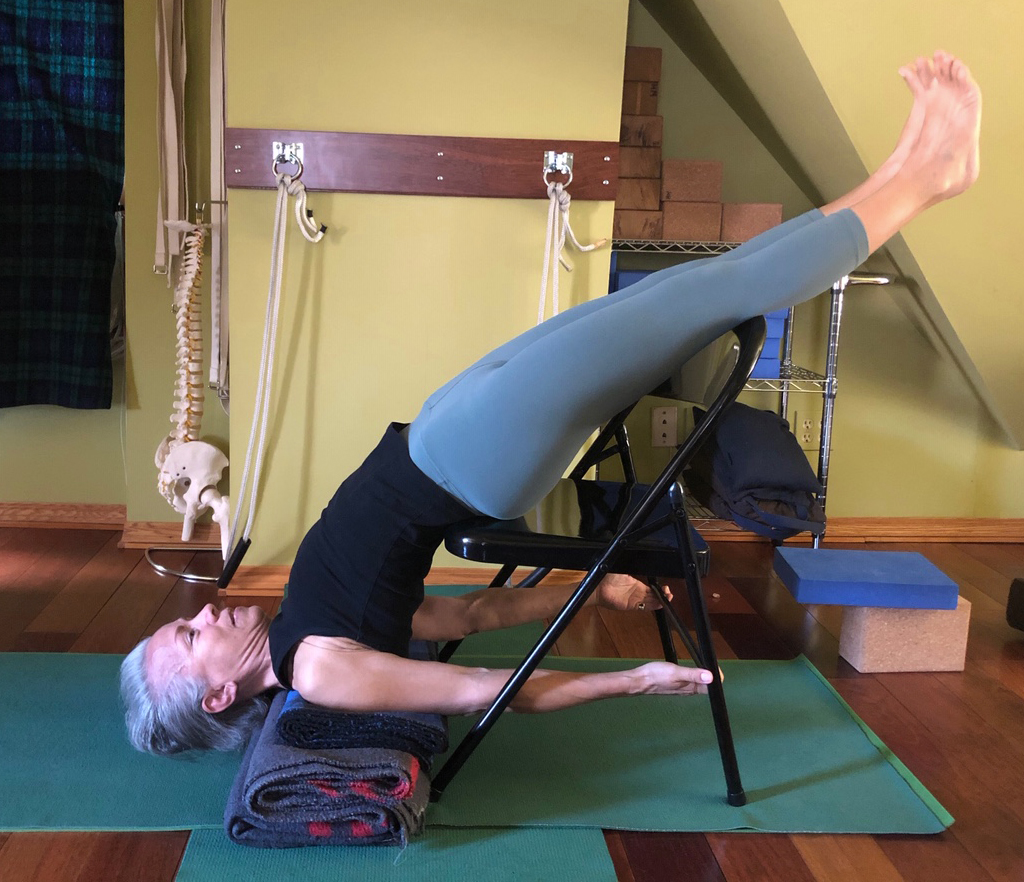 SALAMBA SARVANGASANA
– chair, 2-3 blankets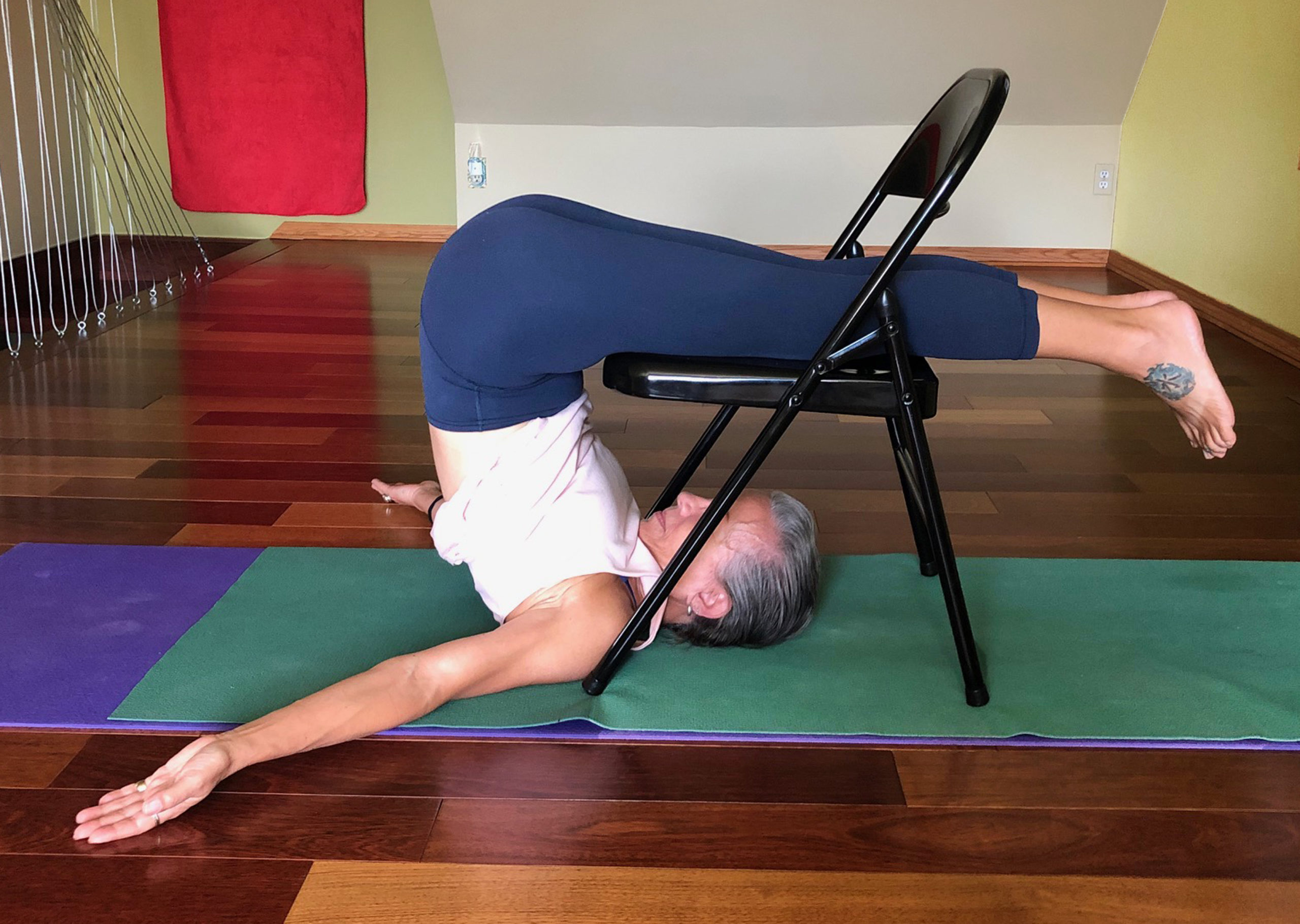 SALAMBA HALASANA
– rest thighs on chair seat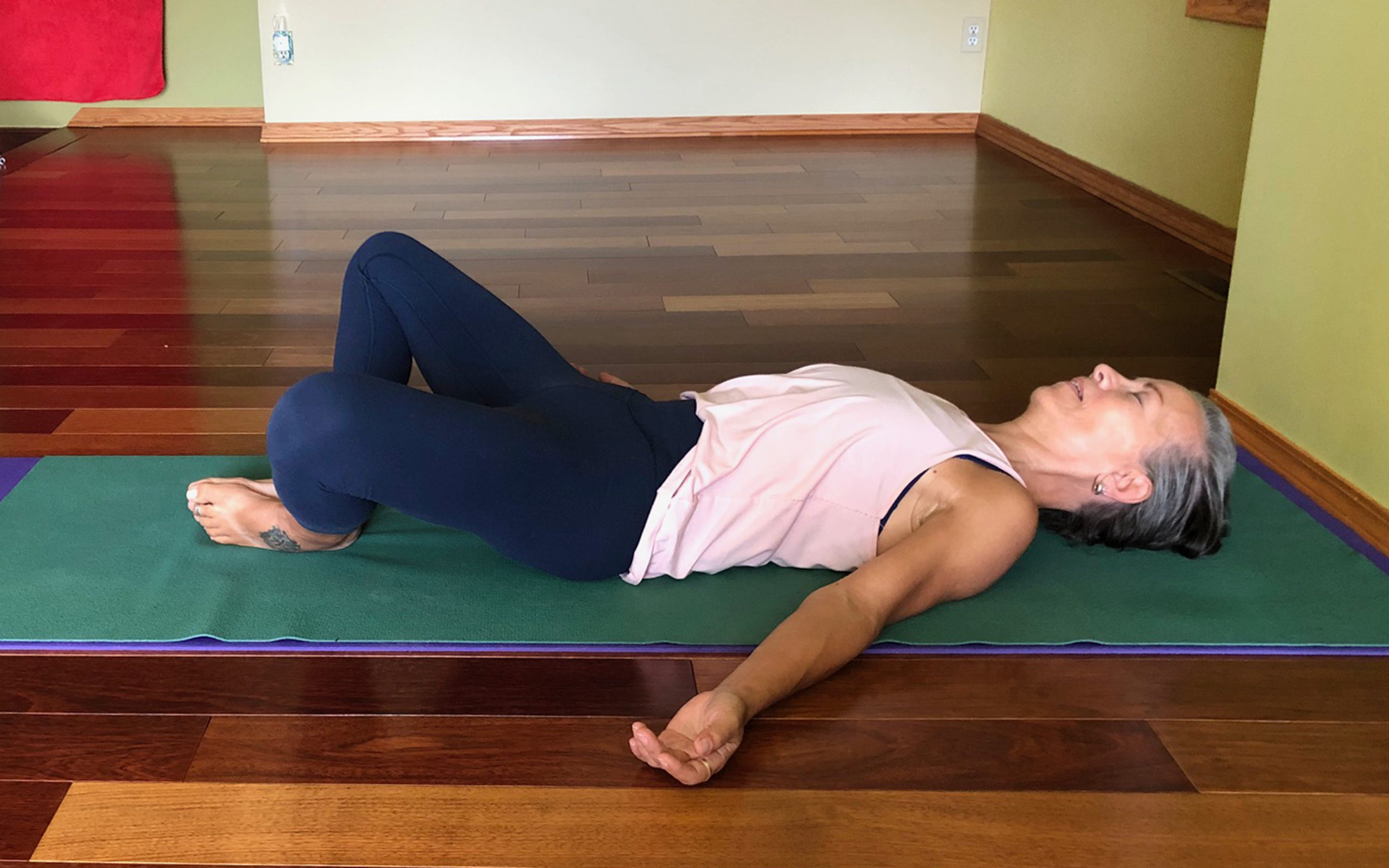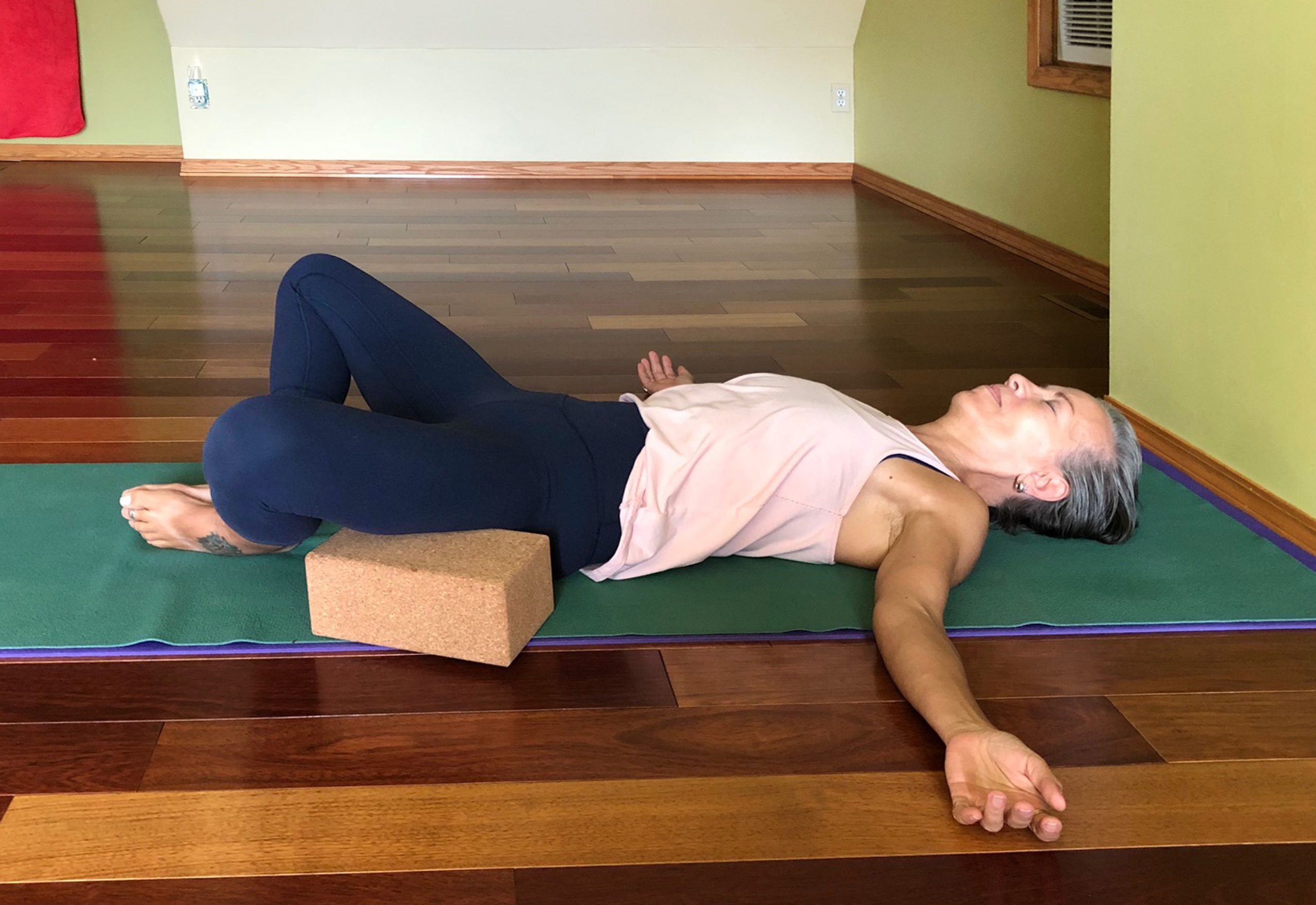 SUPTA BADDHA KONASANA (Supine Bound Angle Pose) 2 m
– no props OR blocks under thighs
– lumbar spine is resting into mat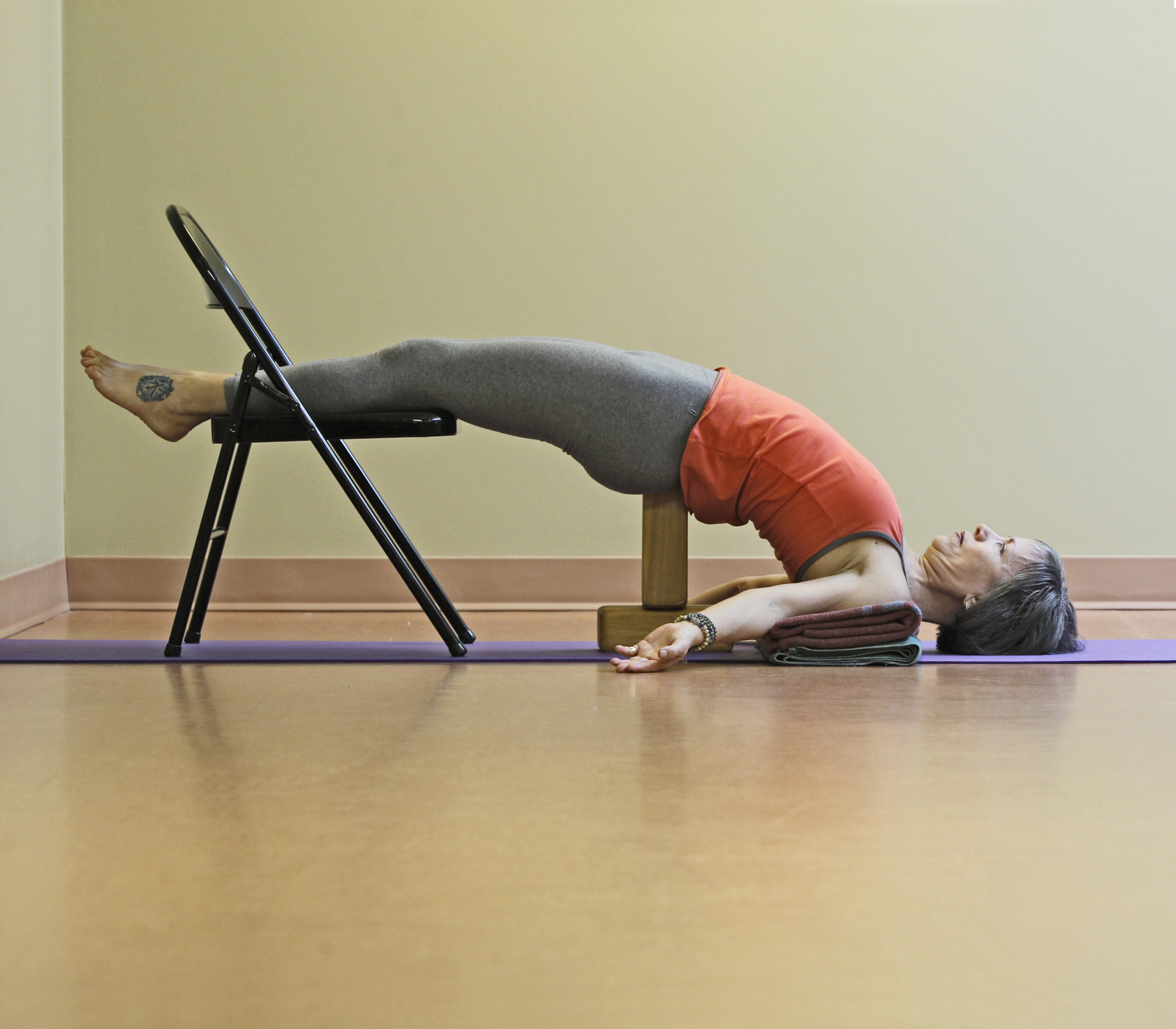 SALAMBA SETU BANDHA
– 2 double-folded blankets; 2 blocks; calves on chair seat
VIPARITA KARANI (Legs Up the Wall) 6 m ea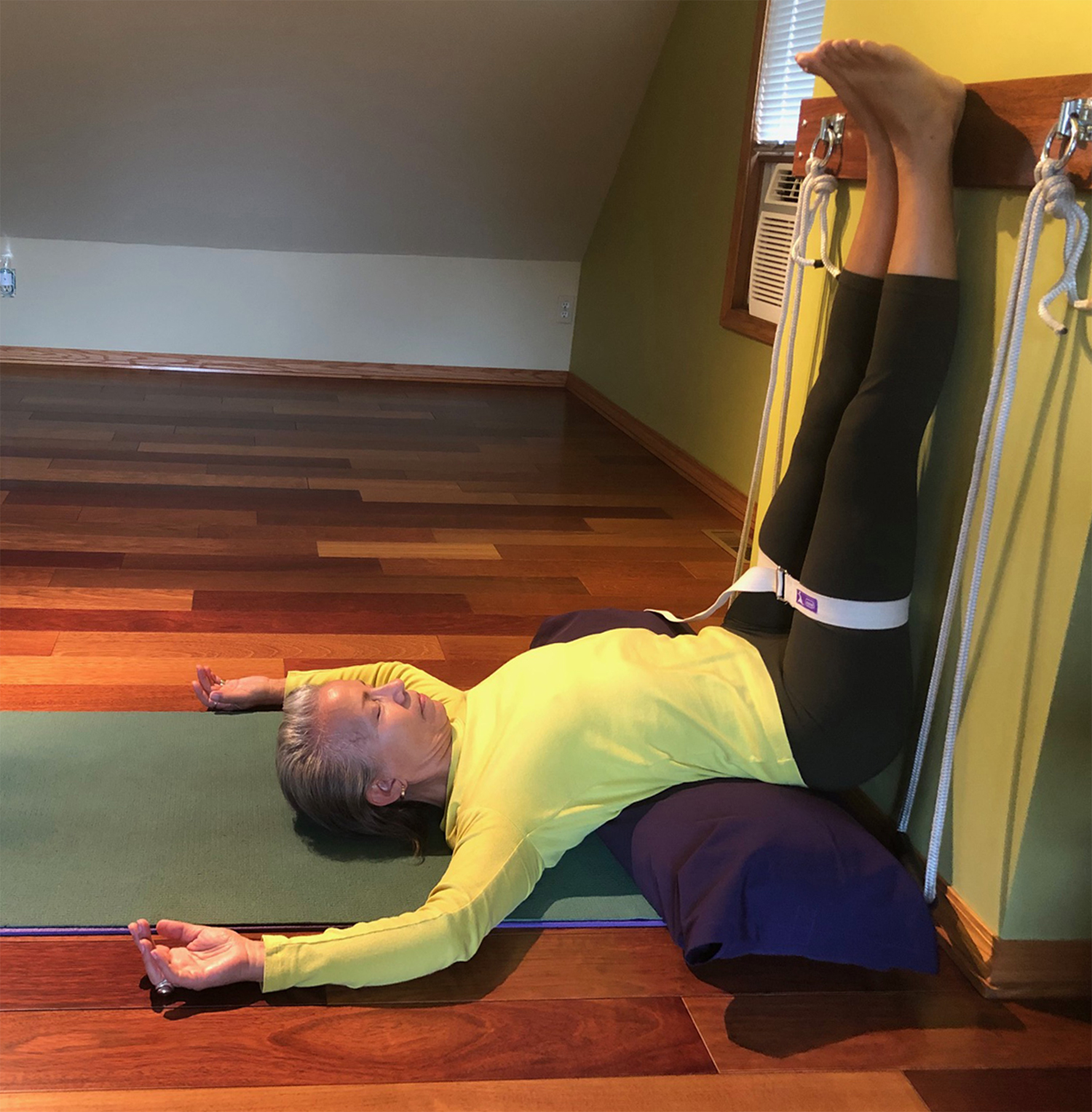 1) to release the kidneys: Iyengar variation – sacrum on bolster; lumbar supported


2) to stretch/lengthen the lumbar spine: Kaiut variation – lumbar free
May your breath flow freely and quiet your mind. Namaste.