YOGA ACTIONS: 2-directional stretch of the entire spine
INHALE breath up to crown
EXHALE breath down and out tailbone
Instructions:
Repeat the YOGA ACTIONS for 5-10 breaths in each of the three variations of Chair Uttanasana.
After each variation, INHALE and stand up straight. Rest arms alongside body.
During each variation, maintain your awareness on the breath action, and notice your inner experience.
CHAIR UTTANASANA: 3 variations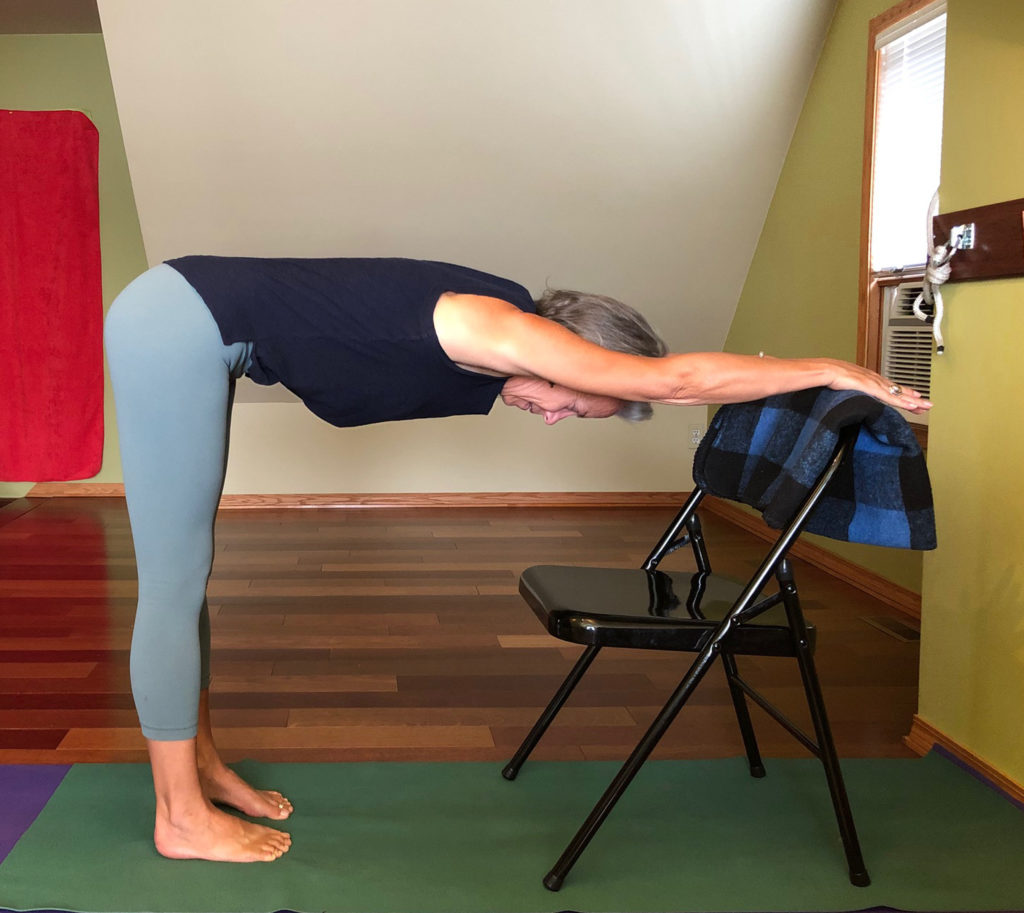 1) Forearms (not heels of palms) on chair back
5-10 Bs ea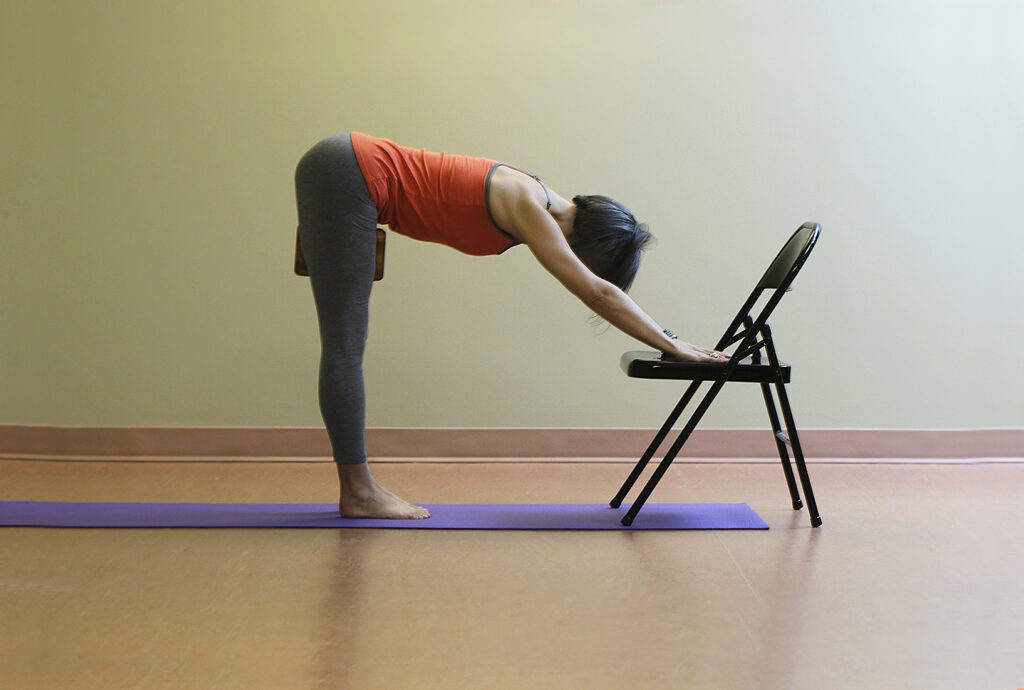 2) Block between inner upper thighs & palms
on chair seat
5-10 Bs ea
– Press outer thighs to inner thighs into block.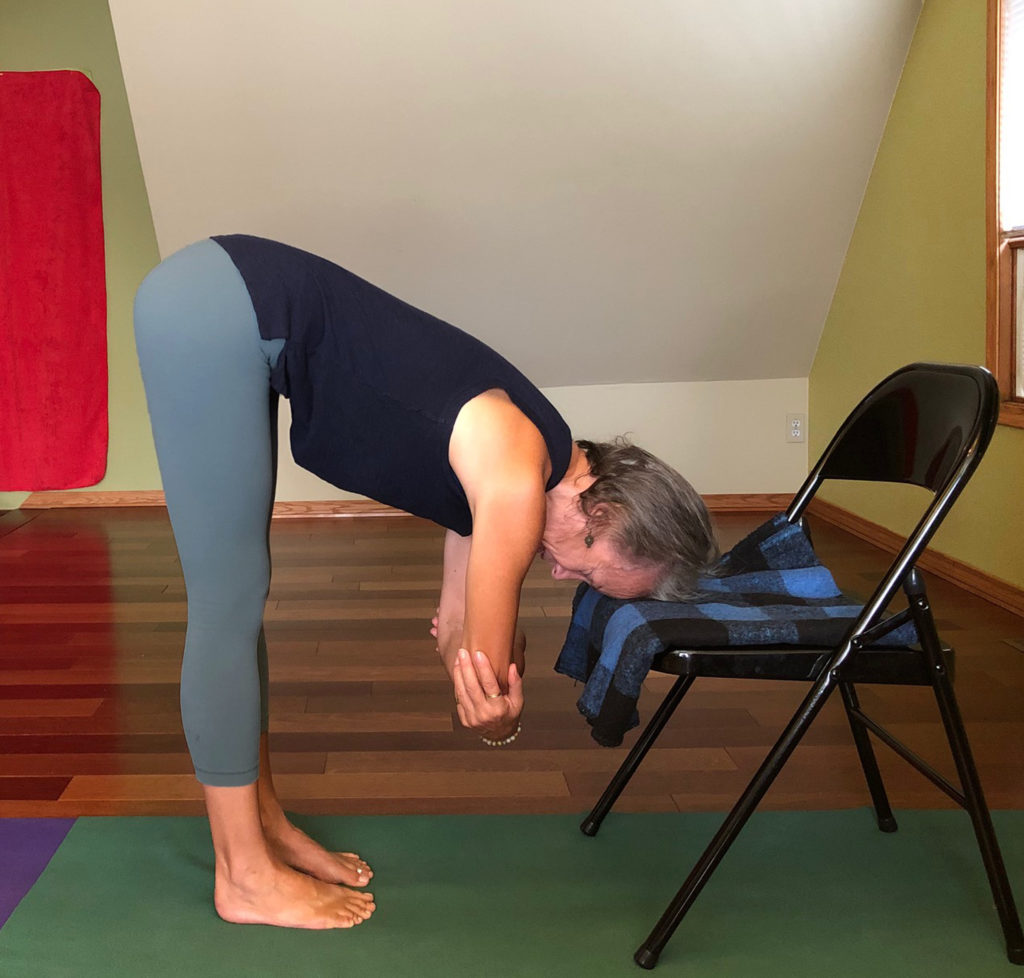 Forehead rests on front edge of chair seat
5-10 Bs ea

– Webs of index fingers and thumbs press into elbow creases (not clasping outer elbows)