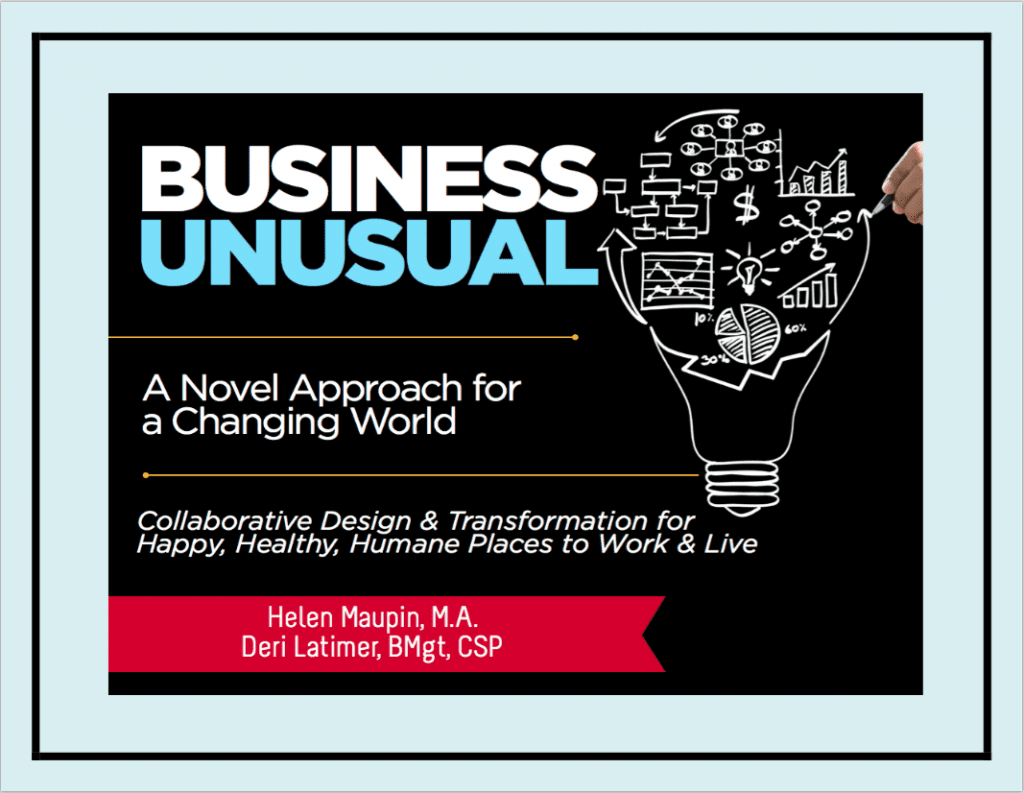 Deri Latimer and I are pleased to share with you our latest e-book collaboration.
Today's social and economic environment is presenting local and global enterprises with complex challenges. Our hope is that Business Unusual will provide you and your workplace with helpful ideas for designing adaptive solutions to your particular challenges.
We would gratefully receive any thoughts or feedback that emerge once you have read our e-book.
Collaborative organizations and people are happy, healthy, humane & innovative.
FREE DIGITAL Download