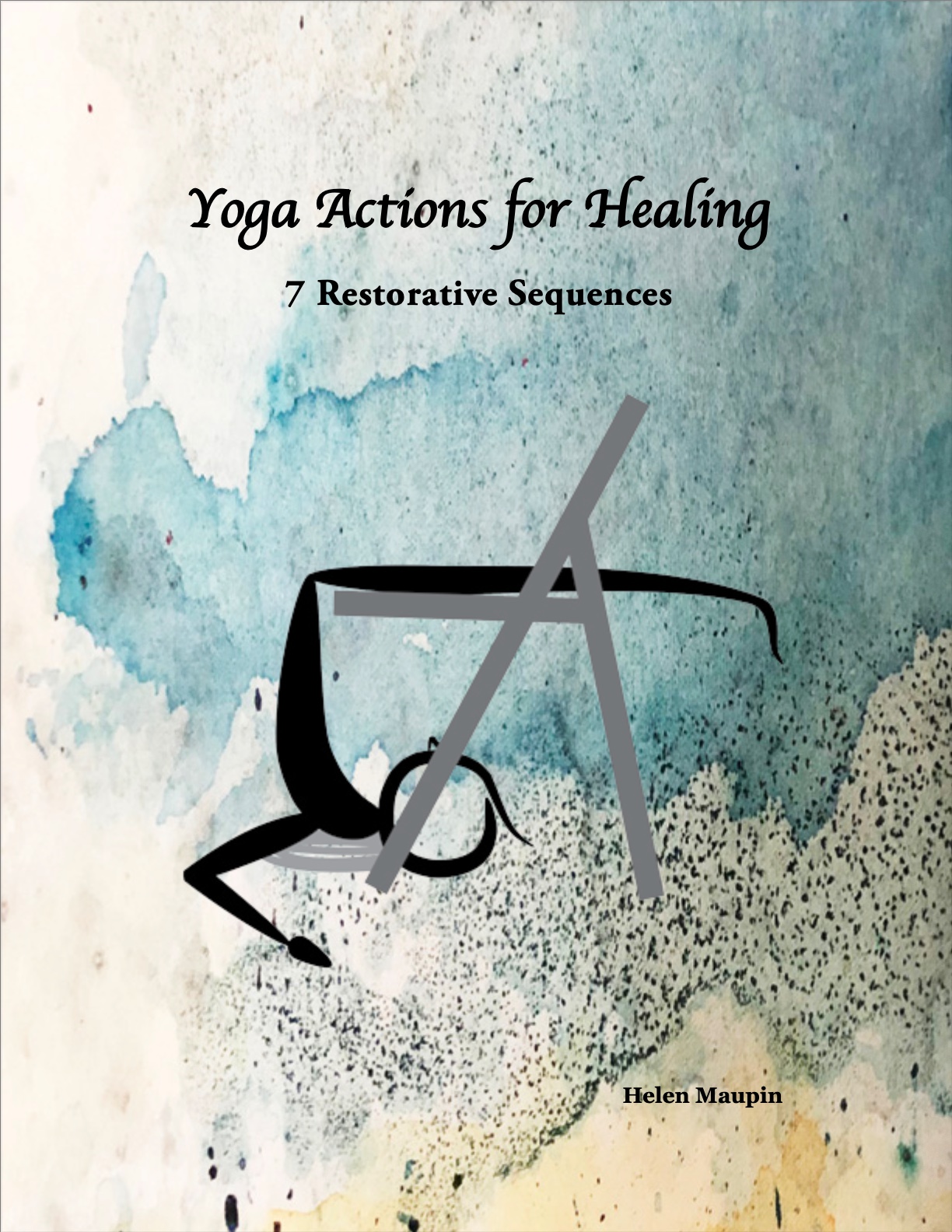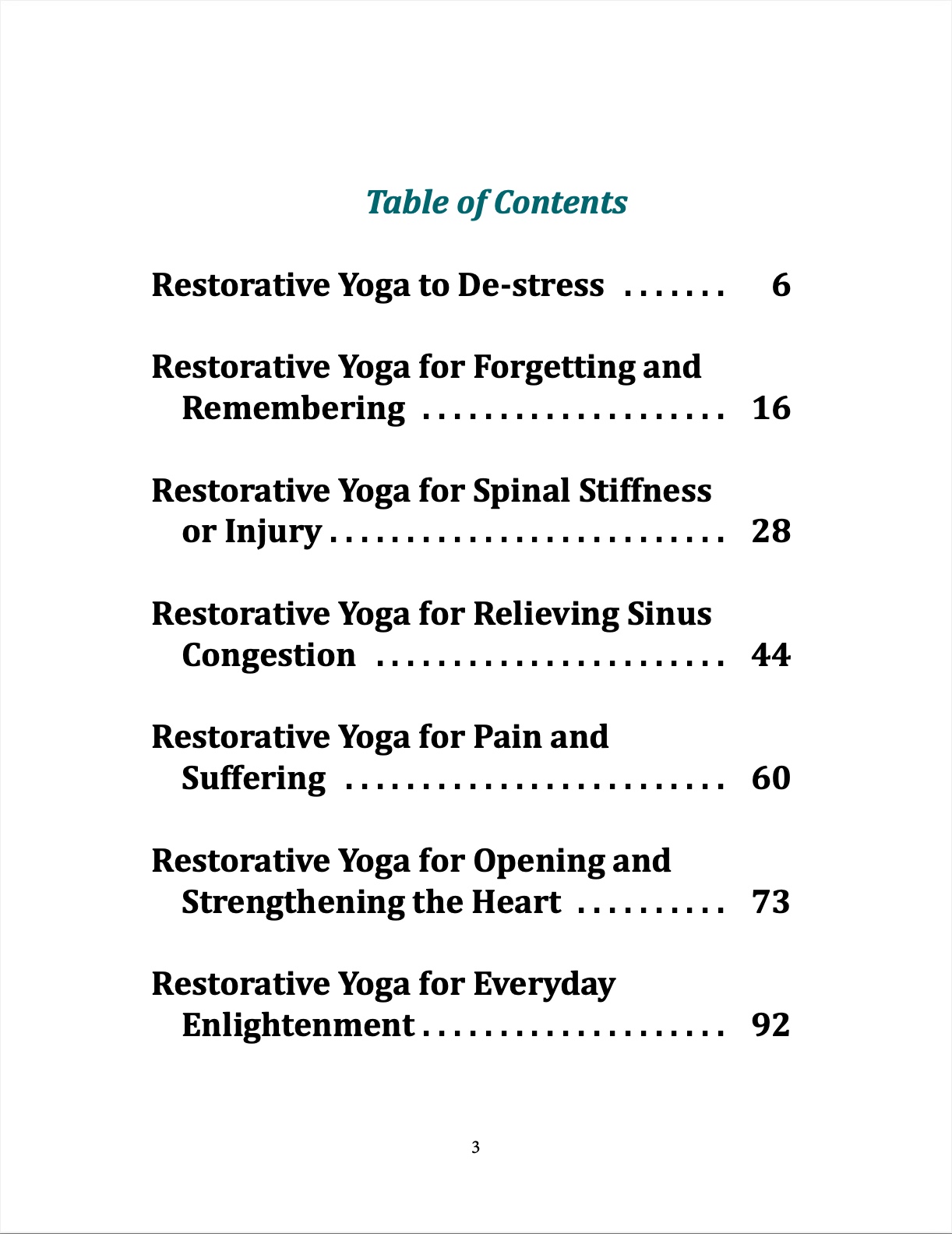 Excerpt: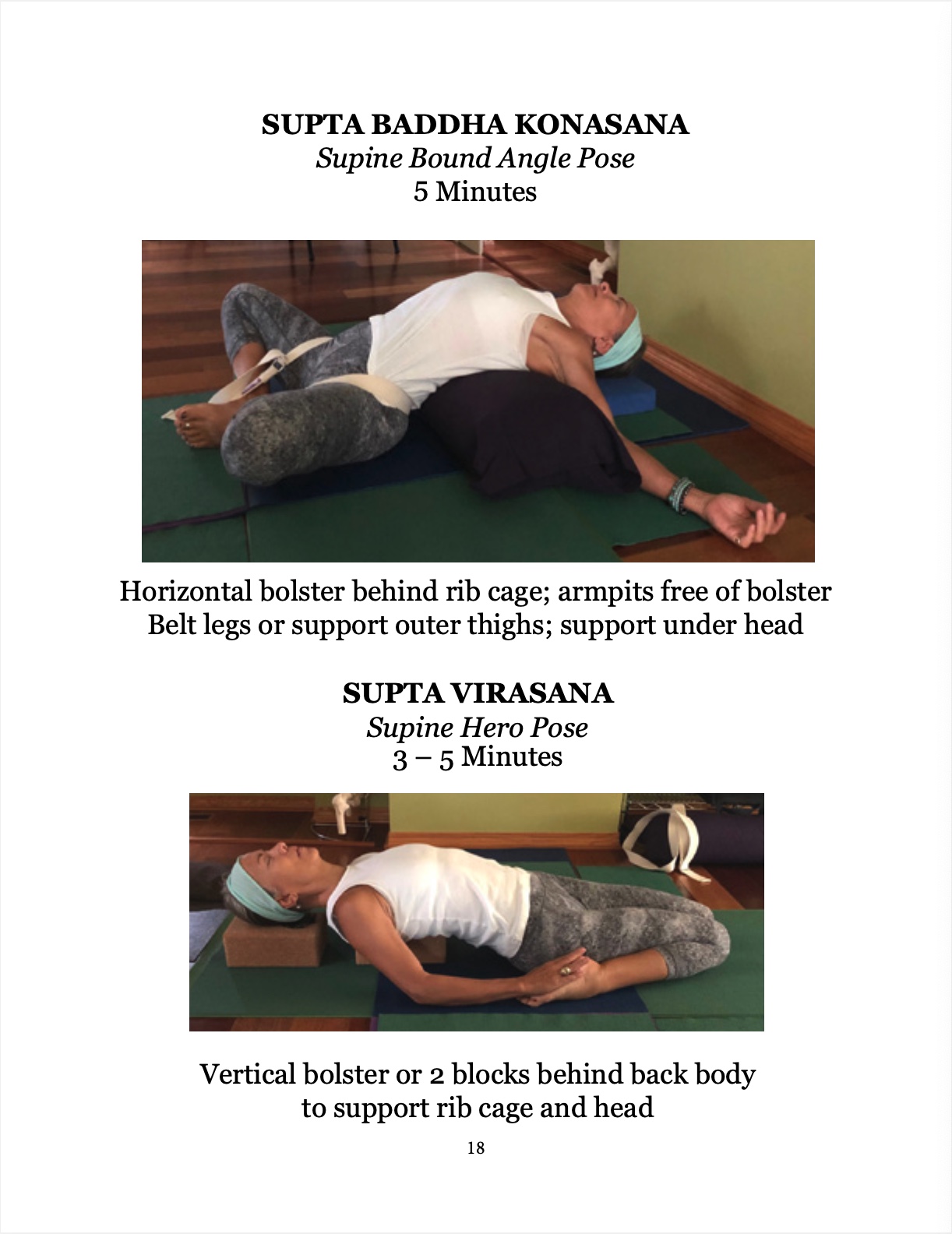 NEW RELEASE:        Yoga Actions for Healing
                                         7 RESTORATIVE SEQUENCES
Digital copy:  $18.99 + gst = $19.95
This 108-page book continues the work of releasing muscle tension and trapped emotions from your body.  As you saw from the Table of Contents shown above, each of the 7 restorative practices targets a specific need with Yoga Actions and transformative poses intended to release repressed experience and unblock energy from moving along its natural pathways.  When energy flows freely in your body, this freedom expresses itself in your physical, mental-emotional, and spiritual experiences.
Each pose in each sequence is accompanied by a photo demonstration and instructions to enable a deeper understanding of your inner experience.  This digital book can be viewed in all formats as well as printed for ease of access.